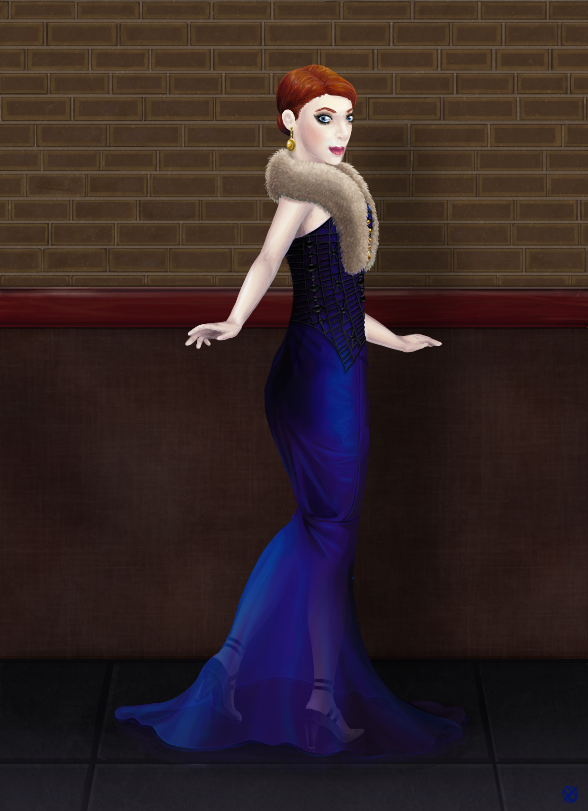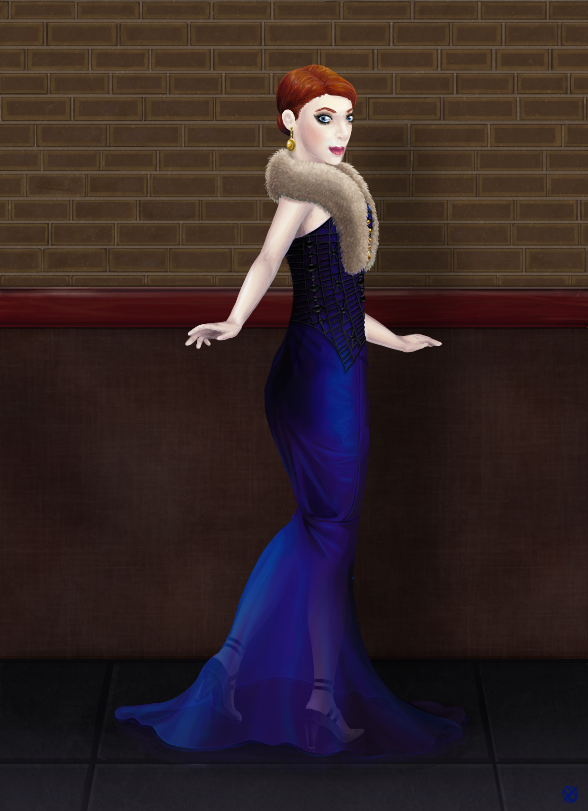 Watch
My
Lasombra
character, Leonora Mura, at her night club~ She's probably all dressed up to sing since she loves the spotlight.
I think this is the first time I've done a full body picture and I took forever to get this done.
(Partly due to procrasination and having no idea how to do some things in it. Also because I decided to try a different pose than usual.)
I started this back in November and worked on it on/off since then. I definitely didn't wanna do furniture for this because it'd only take even longer. And the background was a bit more of a last minute addition because I was going to have it transparent at first, but then I worked on a black background and I realized it looked better with a background.
I think I'm definitely going to try and use a lineless style more frequently since it looks better than when I use lined art. I know I was definitely happy with how this came out like halfway in, but now I've stared at it long enough that I'm used to it. Still happy I finished it though!

Textures used:
For the brick wall:
fav.me/d1u86v2
For the wood panel thing:
fav.me/d38h68h
For the tiles:
fav.me/d2n9o77
The texture for the wallpaperish bit I used a texture that's part of Paint Shop Pro X
Pose Referenced:
Playful Gal
by
SenshiStock