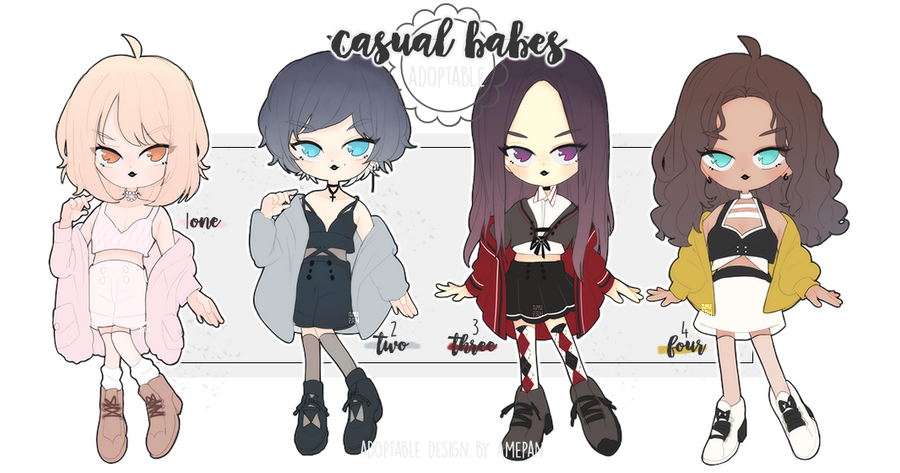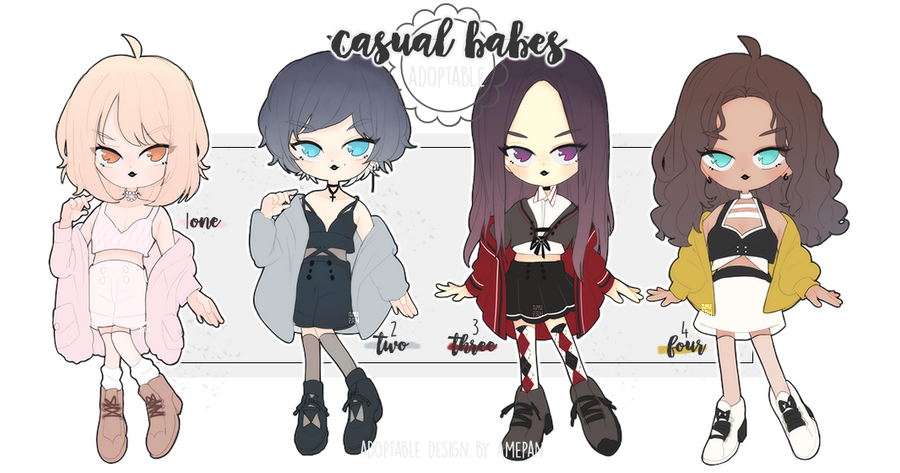 Watch
Casual Babes batch with only gals <3
Set Price
Comment to claim!! (PLS INSERT OPTION CHOICE ON YOUR COMMENT)
▲
Option 1= $13 $10 (Only Character)
▲Option 2 =
$17
$15 (+ Outfit reference)
CB #01 -

[paid]
CB #02 -

[paid]
CB #03 -

[paid]
CB #04 -
Available!
OUTFIT REF SAMPLE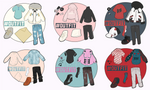 [
I'LL DRAW OUTFIT REF AFTER PAYMENT]


✖
Don't back out your claim/payment! Claim/Pay with responsibility.
✖
Payments Paypal only.
After claim, you must pay within 24 hrs. Or else the adopt will up to adoption again.
✖ You'll receive a
larger image resolution
without watermark version for personal usage only, please take good care of it!
✖
Non-Species/Off Species
.You're allowed to turn these adoptable into closed species or so.
✖ You can change minor details such as color of your liking or gender.
✖
Credit
amepan
for original design.
✖
Bidding means you read and follow my Adoptable - TOS


Reply

Reply

so cute!! rly tempted by the first two ;3;
Reply

Reply

These are great, I especially love two's color palette!
Reply