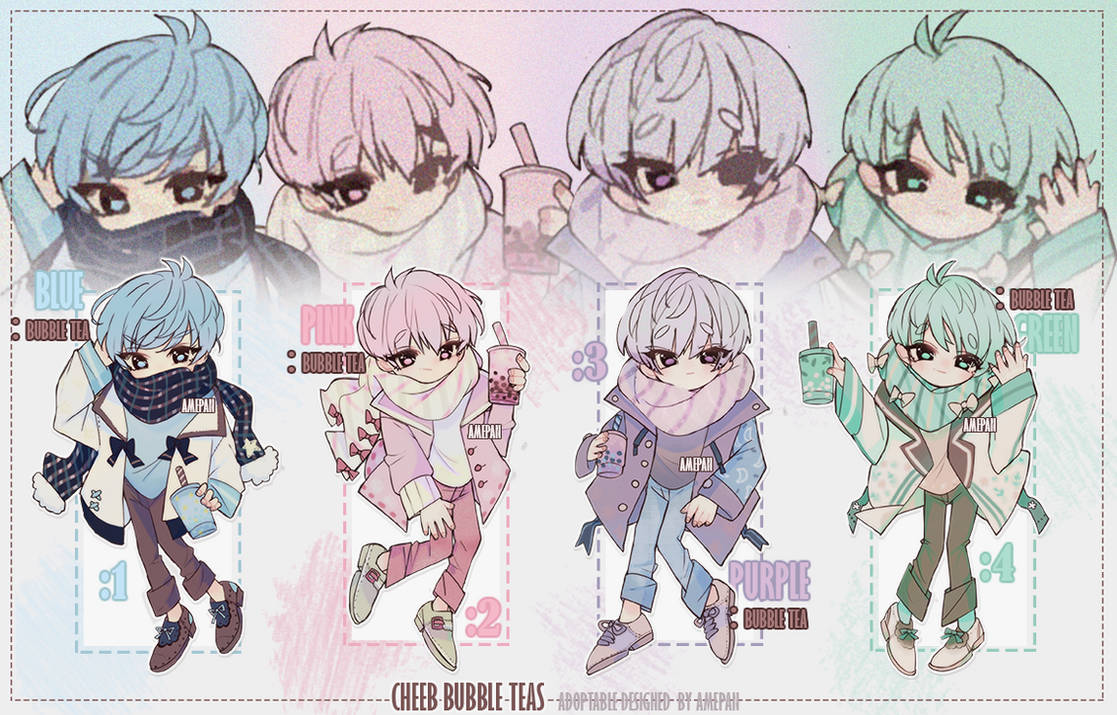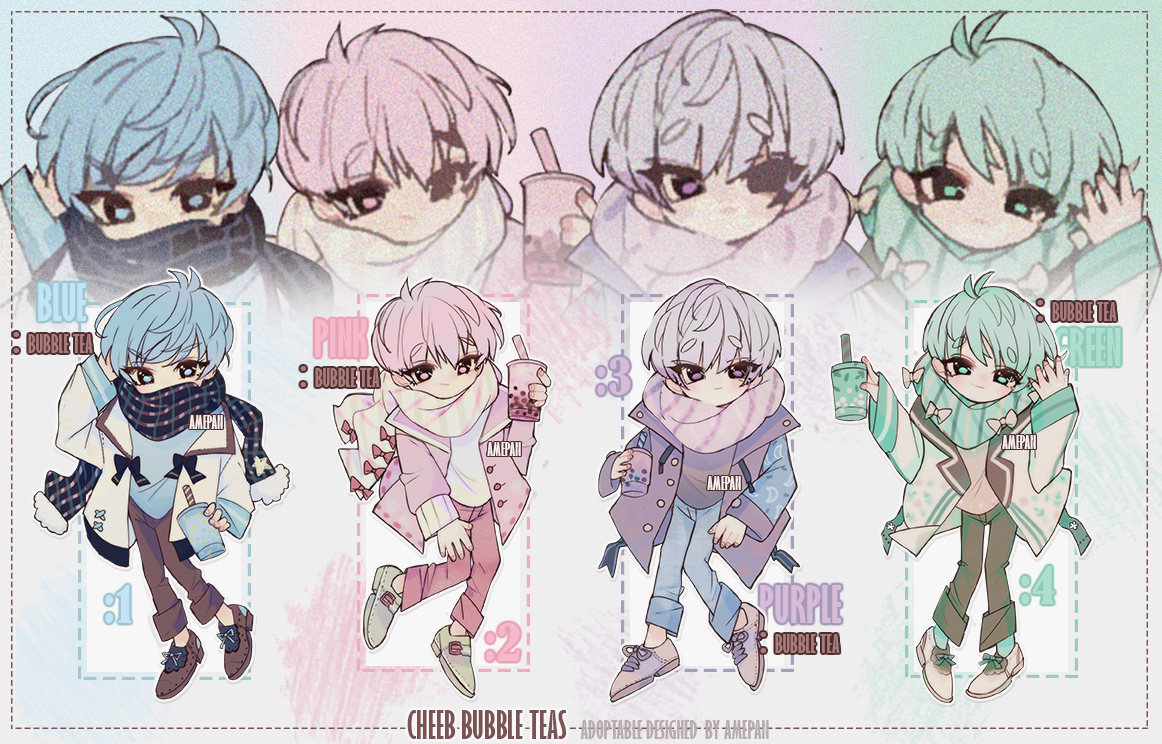 Could resist to submit them, chibi babes inspired on bubble tea drinks.
COMMENT REPLY TO CLAIM
Flat Price
$40 $35
Chibi Only (option 1)
$80
$70 Chibi +Sketch Bust (option 2).
BUST SKETCH SAMPLE
.Bubble Tea #1 - BLUE
-
OPEN Comment Claim Here
.Bubble Tea #2 - PINK
-
OPEN Comment Claim Here
.Bubble Tea #3 - PURPLE
-

(paid)
.Bubble Tea #4 - GREEN
- + Bust Sketch

(paid)
✖
Don't back out or delay your claim/payment! Claim/Pay with responsibility.
✖
Payments Paypal only.
After claim, you must pay within 24 hrs. Or else the adopt will up to adoption again.
✖ You'll receive a
larger image resolution
without watermark version for personal usage only, please take good care of it!
✖
Non-Species/Off Species
.You're allowed to turn these adoptable into closed species or so.
✖ You can change adding new features such as other items,clothes,ears or gender.
✖
Credit
amepan
for original design.
✖
Bidding means you read and follow my Adoptable - TOS