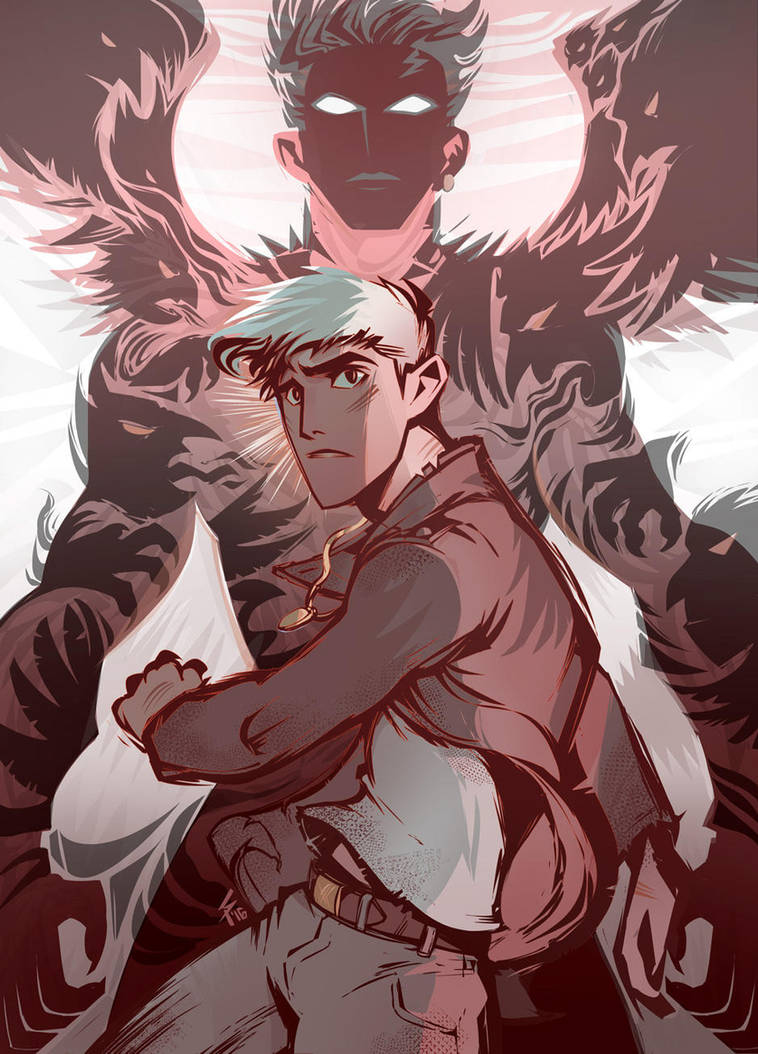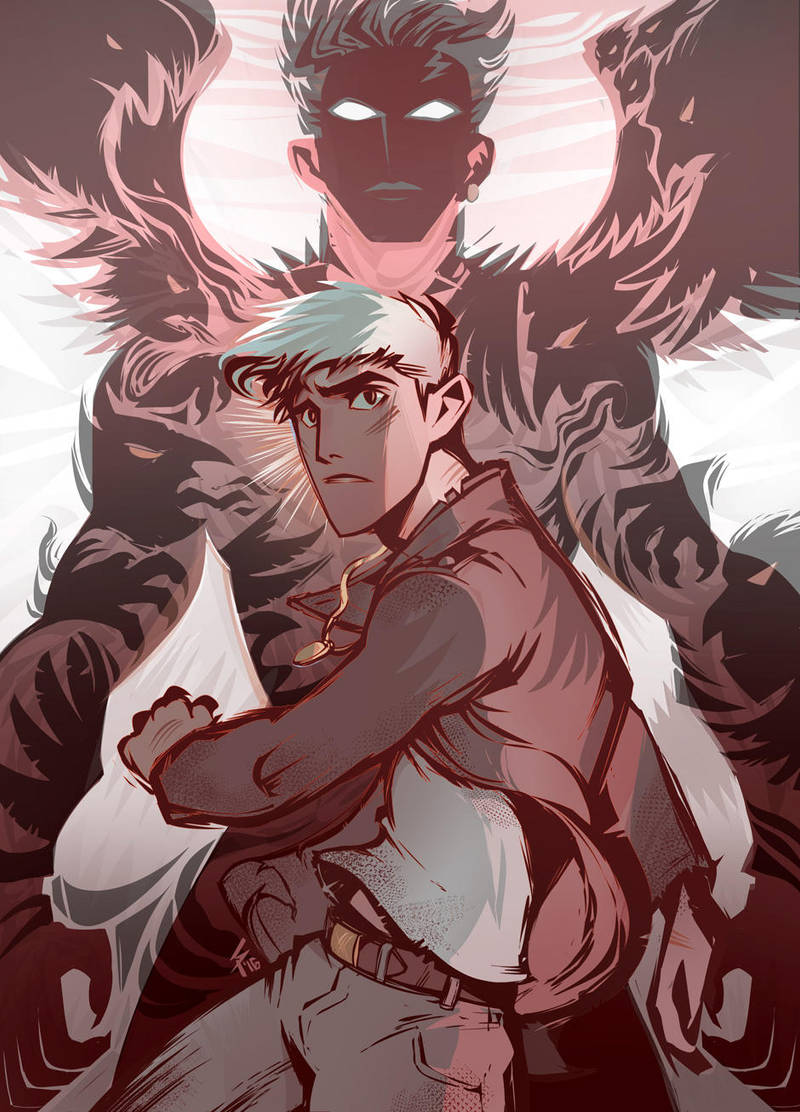 Watch

HOLY GOSH THIS IS AMAZING!!!
I love your style so much!
I can't find words omg
Reply

So dynamic!! Excellent use of colors. Love it

Great work!
Reply

Every time you upload something new I could cry because it is so beautiful

They are both so pretty

I love how the Raven King appears behind Yoni....So huge and dangerous

Reply

"pretty" XDDD Yoni can deal with that but THE KING?!?!?!?!
>> Size: There's a reason why it's called "king-size"

Reply

Reply

Run Yoni! Then find a convenient stone or root to trip on!
Reply

XD so you're one of those readers who enjoy seeing Yoni fail! Ok, I did make him a little bit uuuuhhhm unheroic?

Reply