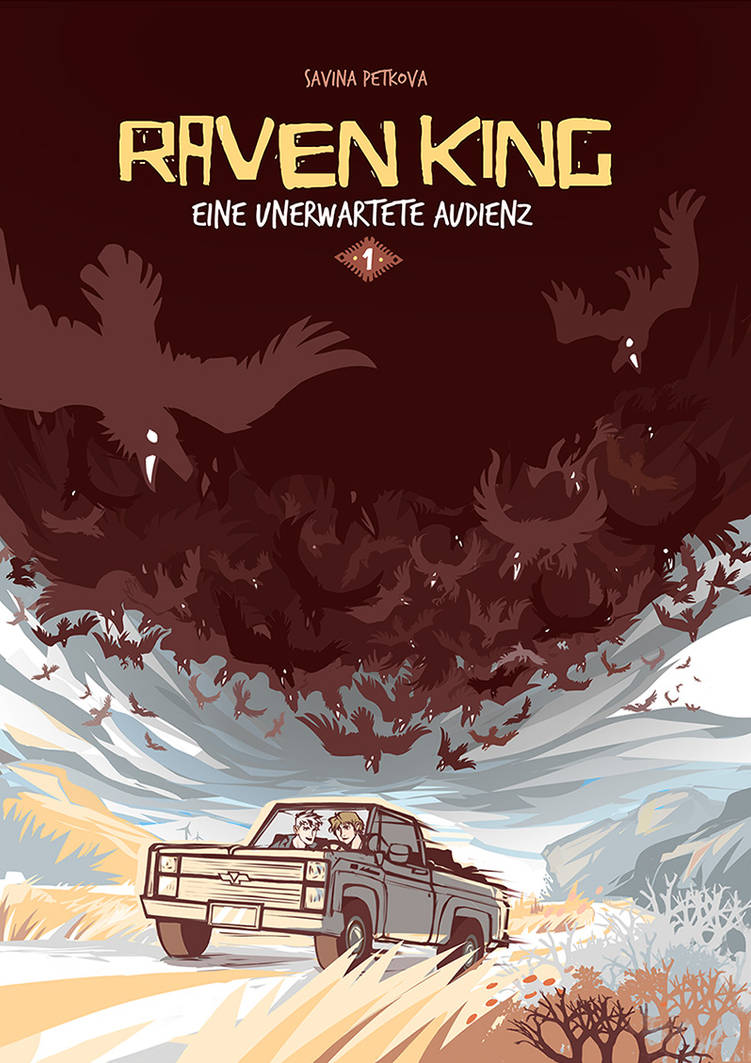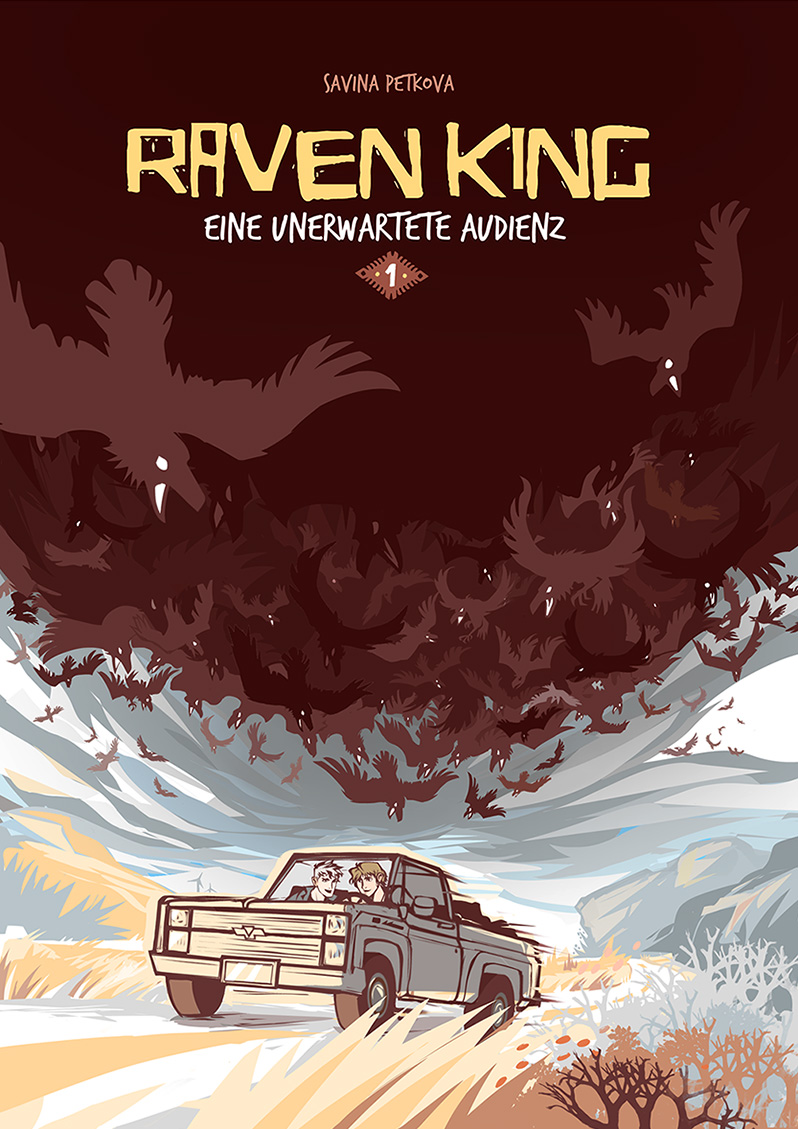 Watch
UPDATE: Start reading the webcomic in English NOW >> ravenking.loyal2art.com/
Or on Tapastic
---------------------------------------------------
This is the cover for the first issue of my comic book "RAVEN KING"

Genres: Fantasy / Drama / Boys' Love
CLICK HERE
to see the protagonist Yoni

AND HERE
for the character line-up in this volume.

DEUTSCH

Das ist das Cover zum ersten Band meiner Comicreihe "RAVEN KING"
. Mehr Infos zum Comic und wie du ein Heft kriegen kannst, gibt es
HIER


Weiter Messen auf denen ich mit RAVEN KING sein werde:

Erlangen Comic Salon
German Comic Con in Stuttgart

ameoname

Facebook • Tumblr • Loyal2Art

idyllische landschaft vs. irrer rabenschwarm ==

tehe...ich mag das vektorielle, falls es das wort überhaupt gibt (vektor-grafisch ist vielleicht treffender (?) )
Reply

"idyllische landschaft vs. irrer rabenschwarm" ja das beschreibt die Story gut

Es gibt aber auch liebe Raben

Ach ja, und Rabenmenschen O_O
Und ich habe schon oft gehört, dass der Stil an Vektorgrafik (ich nenne es jetzt so XD) erinnert. Ist es aber nicht. Ich male ausschließlich mit dem Lasso-Tool.
Reply

Reply

was ist denn bitte "vexel"? das klingt wie ein Endboss aus Kingdom Hearts XD
und OMG deine emoticons XD das Llama
haha das gibt's doch nicht! ich habe im media search "kawaii" eingegeben nichts ahnend, dass ich dann das Llama finde! und ich wollte dich noch fragen wie es heißt XD tja, jetzt habe ich mein eigenes Llama am start
hehe
Reply

vexel = vector + pixel....also eine nachahmung von vektor-aussehen mithilfe von pixel-bildbearbeitung
mein Llama das seine augen verzerrt habe ich mit Llama gefunden.... aber du findest es einfacher mit " llama speechless "

Reply

Reply

Die Farben sind immernoch köstlich. Viel Spaß und Erfolg in Leipzig!

Reply