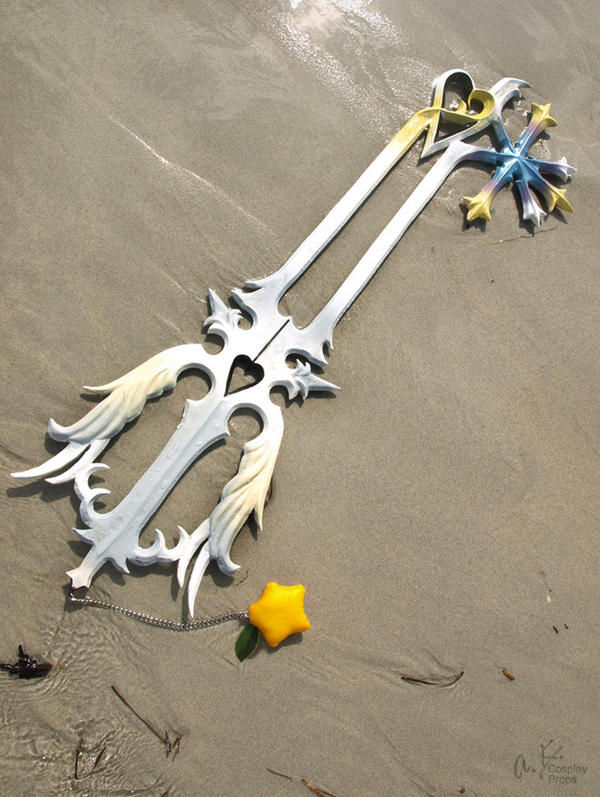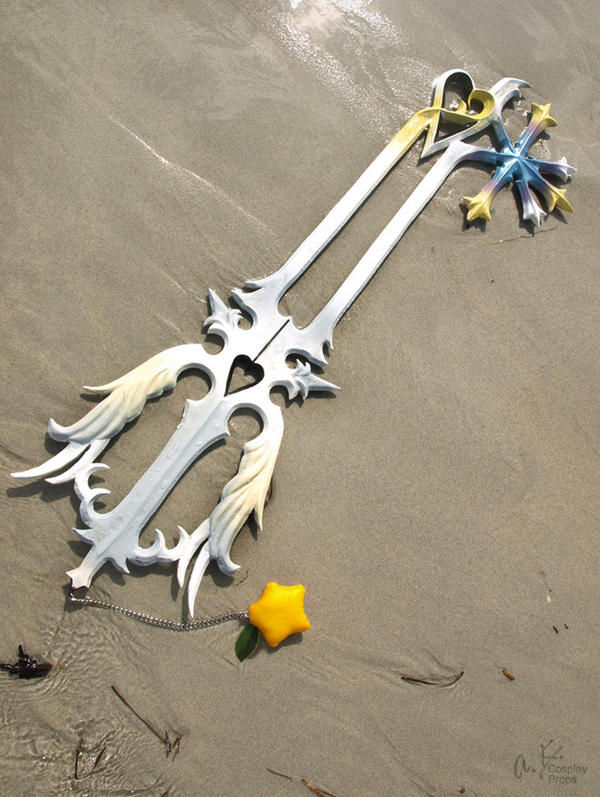 Watch
Oathkeeper Keyblade from Kingdom Hearts II
Made by

I posted a production shot of this prop before I applied the colours a longggggggg time ago...
I had finally finished it for Waicon 2010 in January!!
And after a few months I finally got my hands on this photo~!!!!
This is by FAR the better of the two keybaldes that I made for my Sora cosplay.
Oathkeeper is my favorite keyblade of all time...of ALL TIME.....
I'm so happy that I finally completed it~!
Thank you

for lending me her camera for this shot <333
About the Prop:
The base was first cut out from a single sheet of 12mm MDF wood.
Then a router was used on all appropriate edges for the first contours.
Further details and contours were then built on with DAS modelling clay, and sanded smooth once dry.
The paupu fruit is a hand sewn plushy. The leave that's attached to it is a real leaf that I picked from my garden.
The paint job was done with several enamel spray paints.
I chose a metallic blue for the center of the colourful detail of the keyblade to give it a much more elegant shine instead of the rather kindergarten colours that dark blue gives off when applied next to yellow.
The wings were done with a gradient of dusk gray and beige to enhance the smoothness of the feathers.
I don't own an airbrush, so all the gradient effects were done by extremely careful spraying with the spray can that the paints came in.
Everything completed in about 14 days on and off over the course of a whole year.
Enjoy