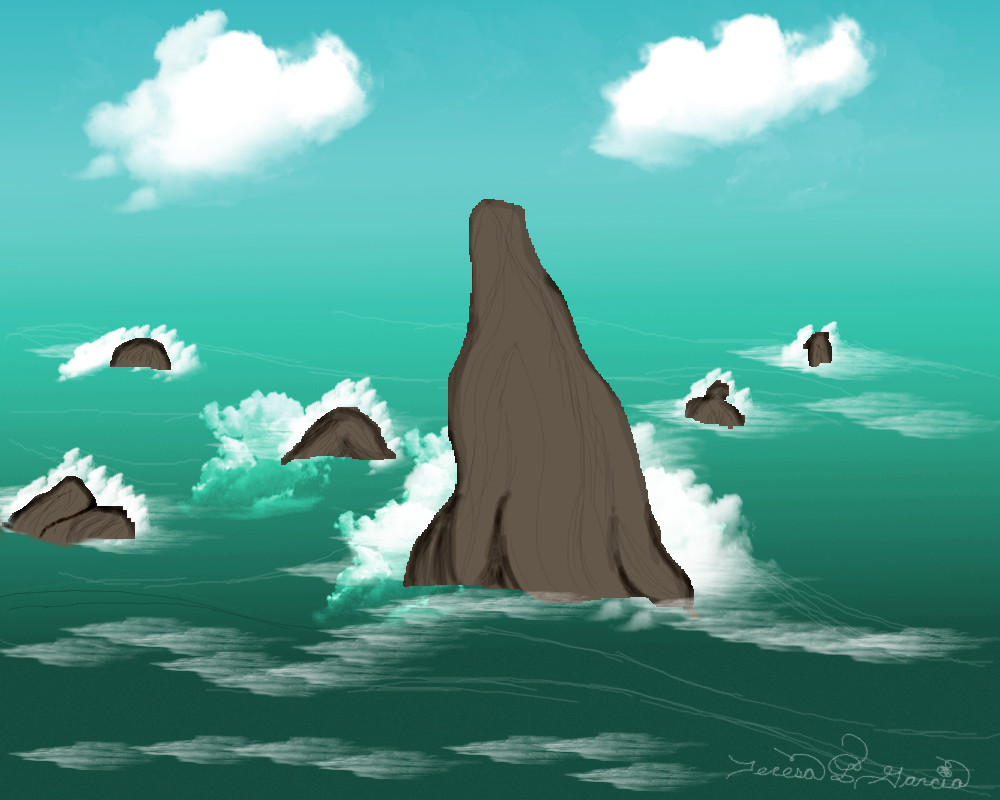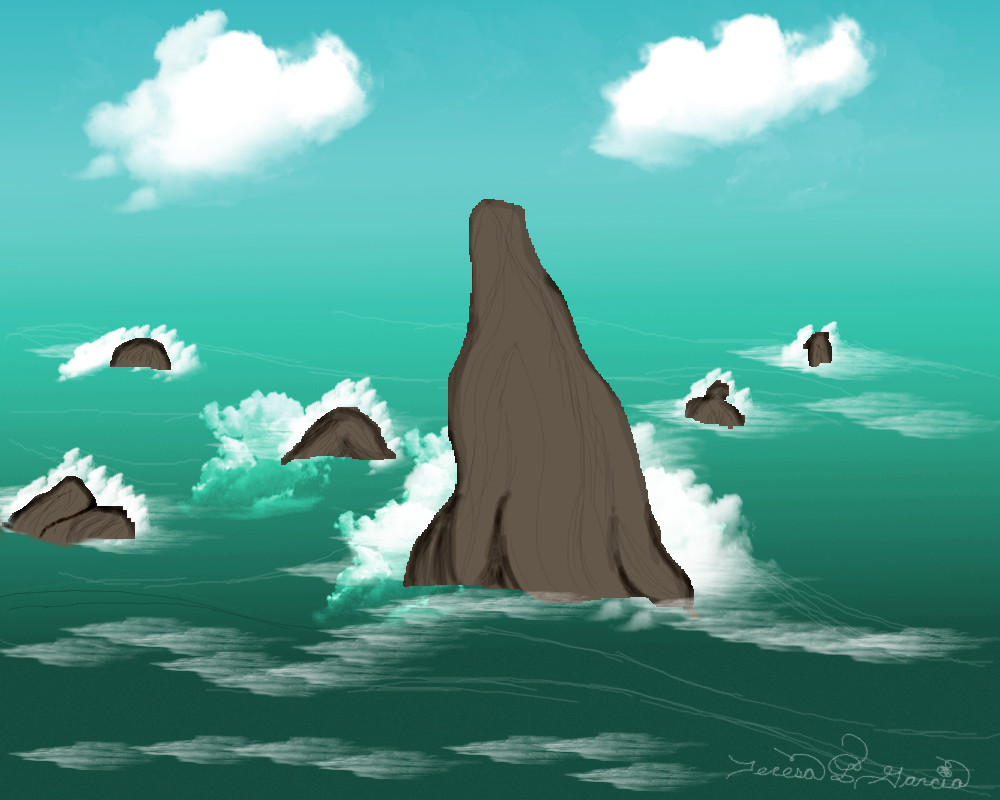 Watch
One of my favorite places to be is the Northern California coastline. This picture is inspired by every visit there that I have ever done. This was done in Gimp 2.0 on a Toshiba Satellite with a Wacom Bamboo. Several incarnations and color adjustments were done until it looked and felt right.

I thought about sticking Kirsty out sunning on one of the lower rocks, but did not feel particularly up to attempting a sunning white seal. She would be perfectly at home out there (her parents and David might not be too keen on the idea perhaps, there are sharks after all, and she does count as shark food).

This was the result of taking some mental health time for myself, thus why I didn't try it in Serif Drawplus (I needed to work in something I already know well).