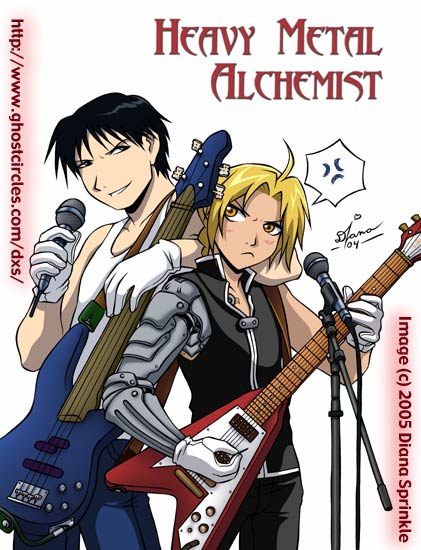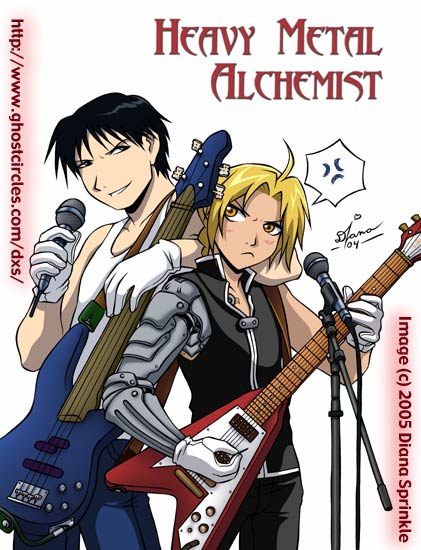 Watch
I finished this for A-kon 15's art show. Whew. Maybe I needed to get sleep so that I could drive but I think that's a bit over rated.

Anyway, I tried some new coloring things with this picture. Mostly on the insturments and the Microphones. I ran color half tone over the mics to get the texture. I used mostly paths to get the cel shading on the characters. Please look at the picture. =]
Oh and I posted the steps I took to draw the picture in my scraps section. They can be found starting here:
drawing 1
[link]
drawing 2
[link]
drawing 3
[link]
drawing 4
[link]
ink 1
[link]
ink 2
[link]
-Diana
Website:
[link]
LJ:
[link]
My new comic website--->
[link]
It's up and shiny.