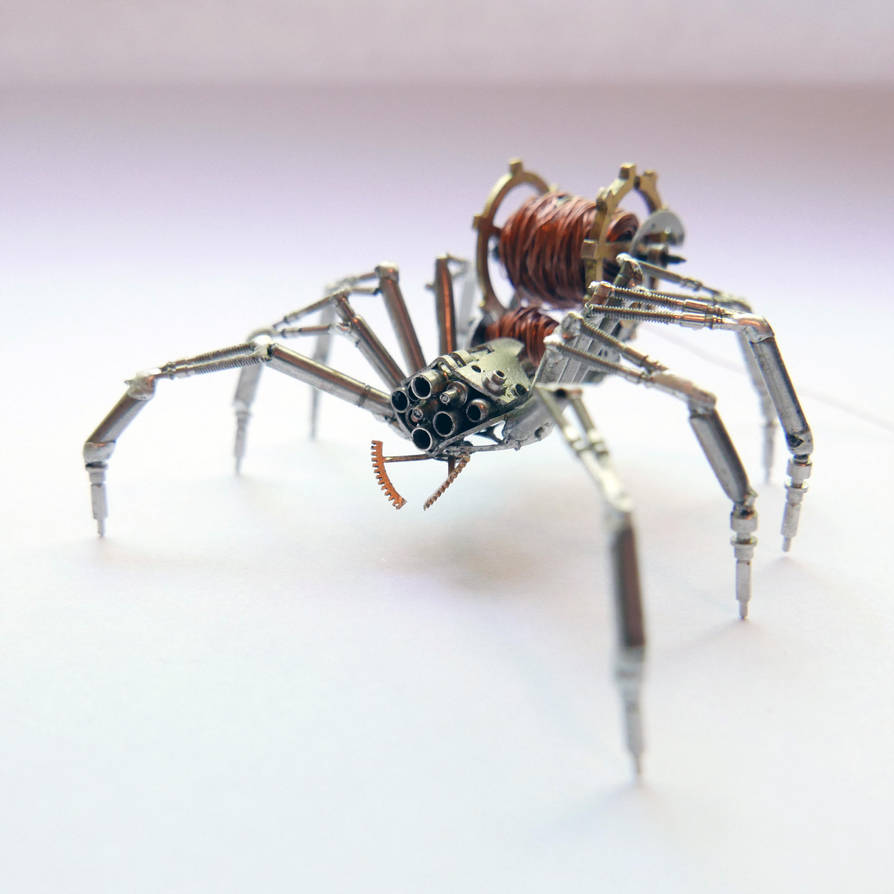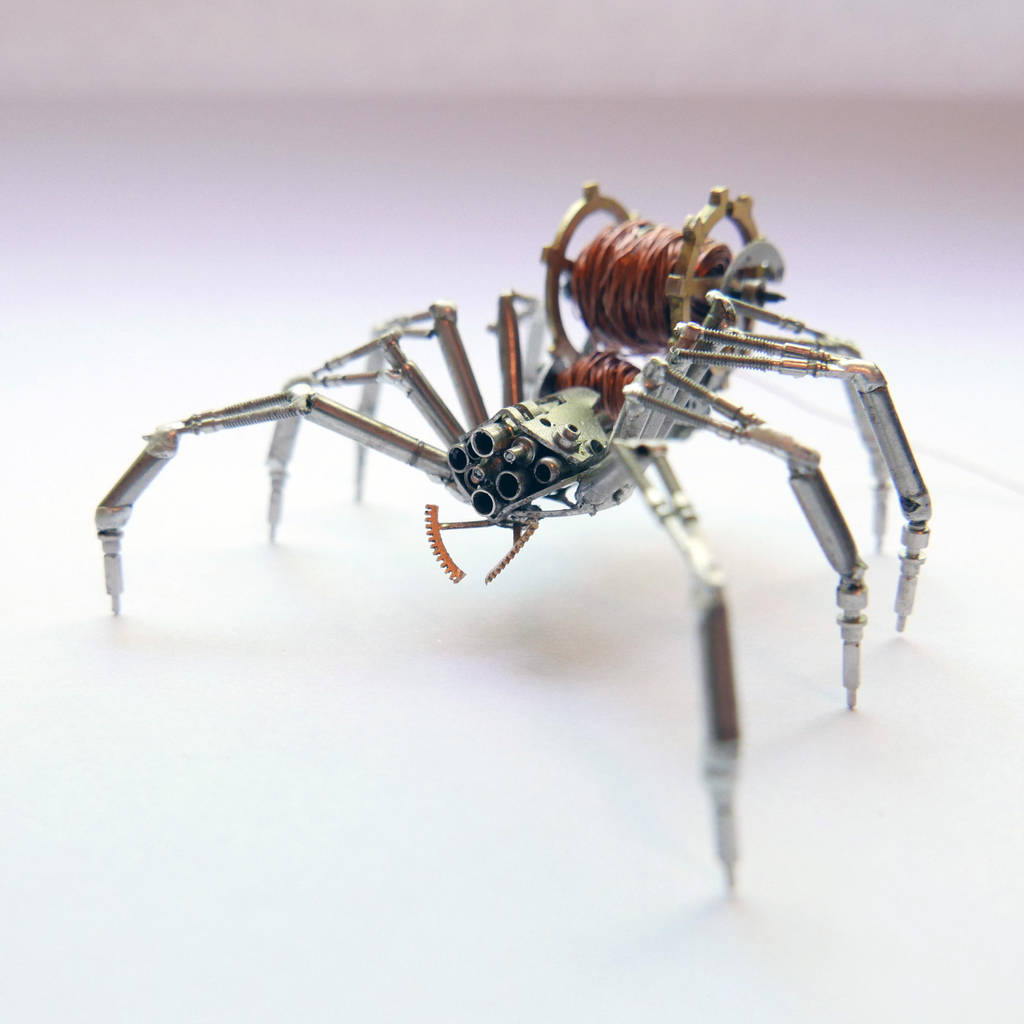 buy:
www.etsy.com/listing/627523373…
Description
Clockwork Spider No 92
completed July 10, 2018
Spider No 92 was made with recycled watch parts and recycled electrical wire.
In order to create the legs, forty-eight watch stems must be cut in different sizes to simulate the organic appearance of real spiders' legs, which vary in size and shape between species. Each of these segments is carefully arranged into a leg and soldered at the joints with lead free, silver bearing solder. Each side of four legs is then soldered together at the base, forming what looks like a claw.
To make the body of the spider, several watch strap springs were soldered together, along with a couple of watch plates for support. It's abdomen "spool" was created by joining two antique European balance wheels with a watch spring bar. Recycled electrical cord copper wire was then wrapped around this assembly. Two other smaller spools were made with watch bars and wire.
After the body is made, the leg assemblies are carefully arranged and attached by soldering. The legs and body are then manipulated in order to make the spider stand properly. All joints are then resoldered for added stiffness.
Spider No 86 measures 52mm wide by 50mm front to back by 30mm tall.
All creations made by A Mechanical Mind are one of a kind, never to be reproduced exactly. All parts are soldered, never glued. This sculpture comes with a 3" wide by 4" tall glass display dome with wooden base. Sculptures are not toys and should be handled sparingly, as their parts are tiny and delicate.
More pictures of this little guy can be found here:
For the rest of the story, please visit our store at:
www.etsy.com/shop/amechanicalm…
Become a Facebook fan of a Mechanical Mind to receive special discounts and view upcoming items:
www.facebook.com/amechanicalmi…
For special features, web only discounts, news, and event information, visit our website at
www.amechanicalmind.com