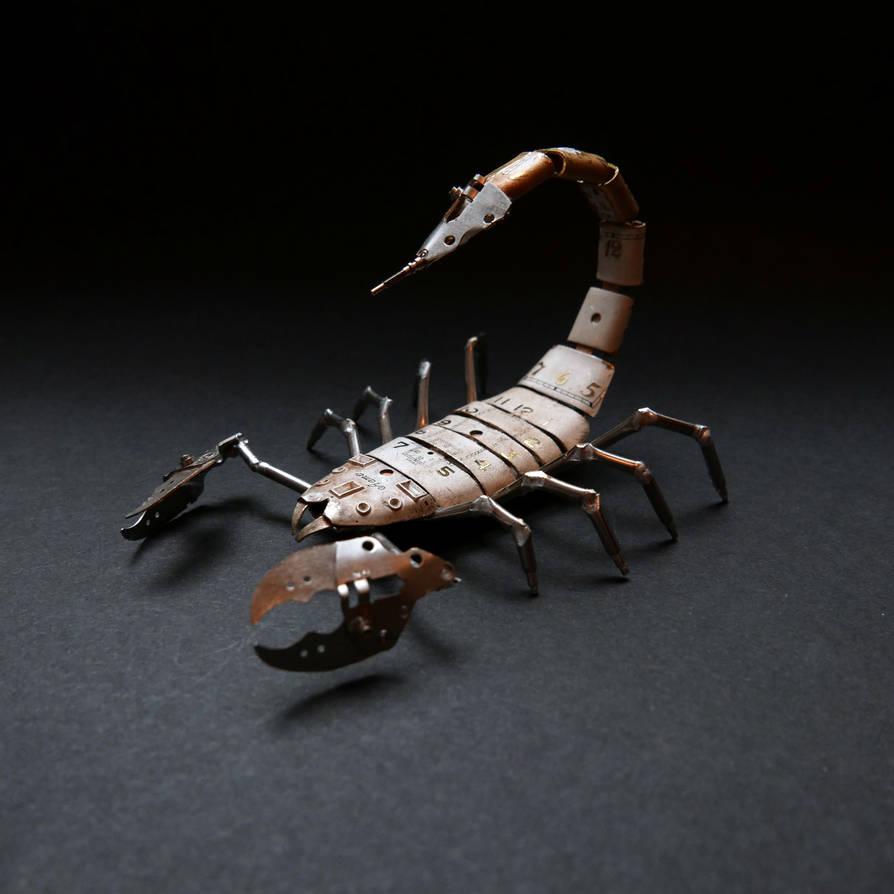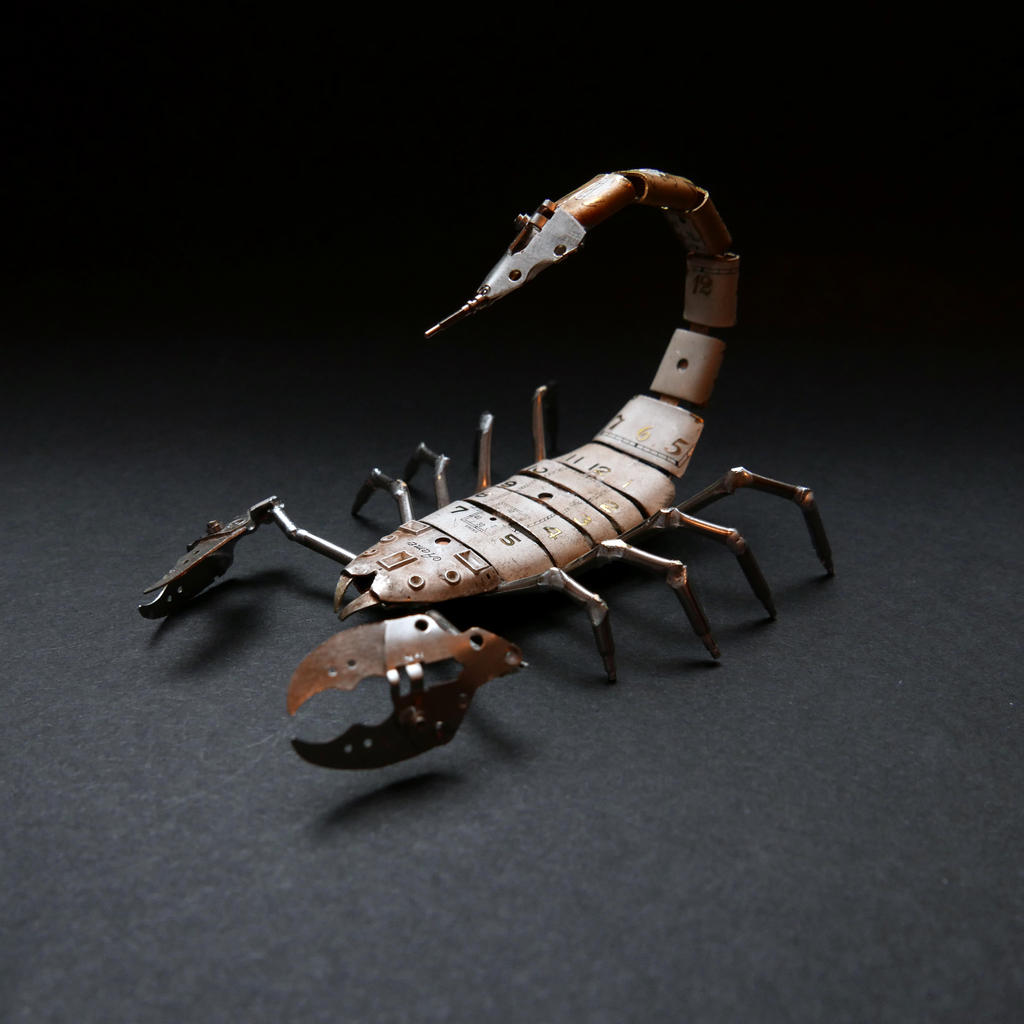 Watch
buy:
www.amechanicalmind.com/produc…
Mechanical Scorpion No 13
Completed 7/11/17
A Scorpion sculpture made completely out of recycled watch parts. The body is made from antique watch faces (dials) that have been cut, shaped, sanded and soldered together via a watch winding spring into body segments. The tail is also made with watch dials that have been soldered onto a watch spring. The stinger is a watch winding stem fastened to a cut dial.The pincers and pincer arms are from watch plates and gears. The legs are made of strap springs, along with small watch stems for the feet.
There is no glue or resin to be found in the piece...everything is soldered into place with metal. This is a one of a kind work of art, never to be exactly reproduced.
Dimensions: 56mm wide by 76mm front to back 45mm tall He comes with a 4" by 4" glass dome with walnut base for display. He is extremely fragile and should be handled sparingly and very gently, and is most definitely not a toy.
YouTube 360:
www.youtube.com/channel/UCkd8y…
Become a Facebook fan of a Mechanical Mind to receive special discounts and view upcoming items:
www.facebook.com/amechanicalmi…
Instagram:
www.instagram.com/amechanicalm…