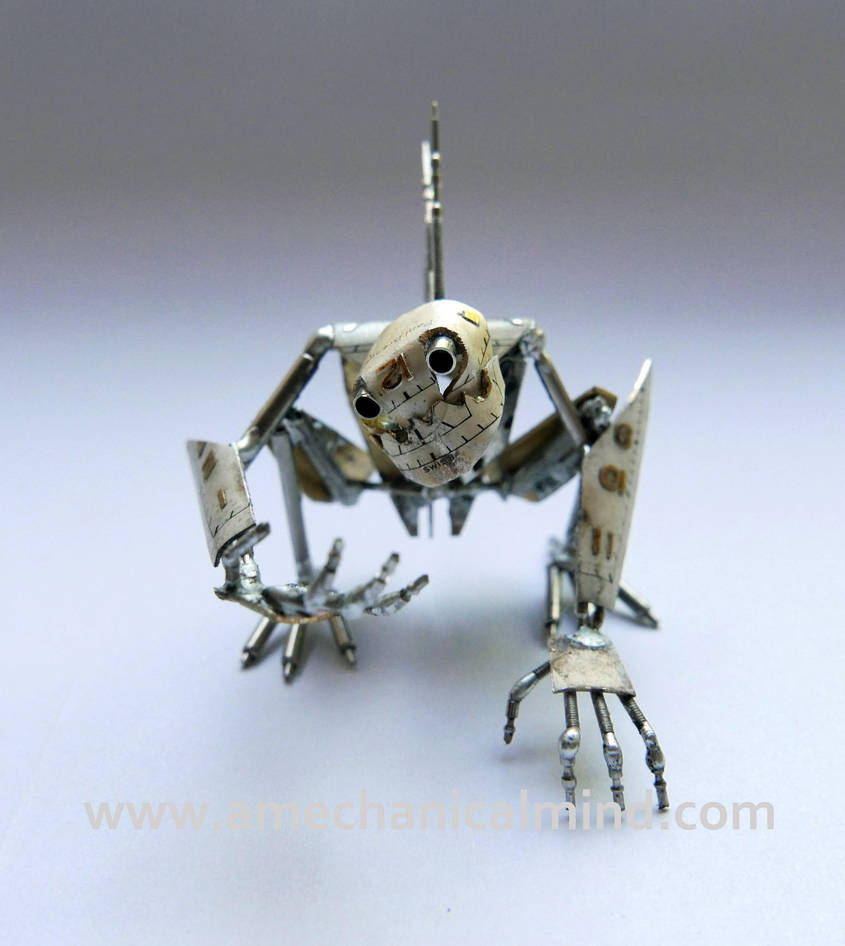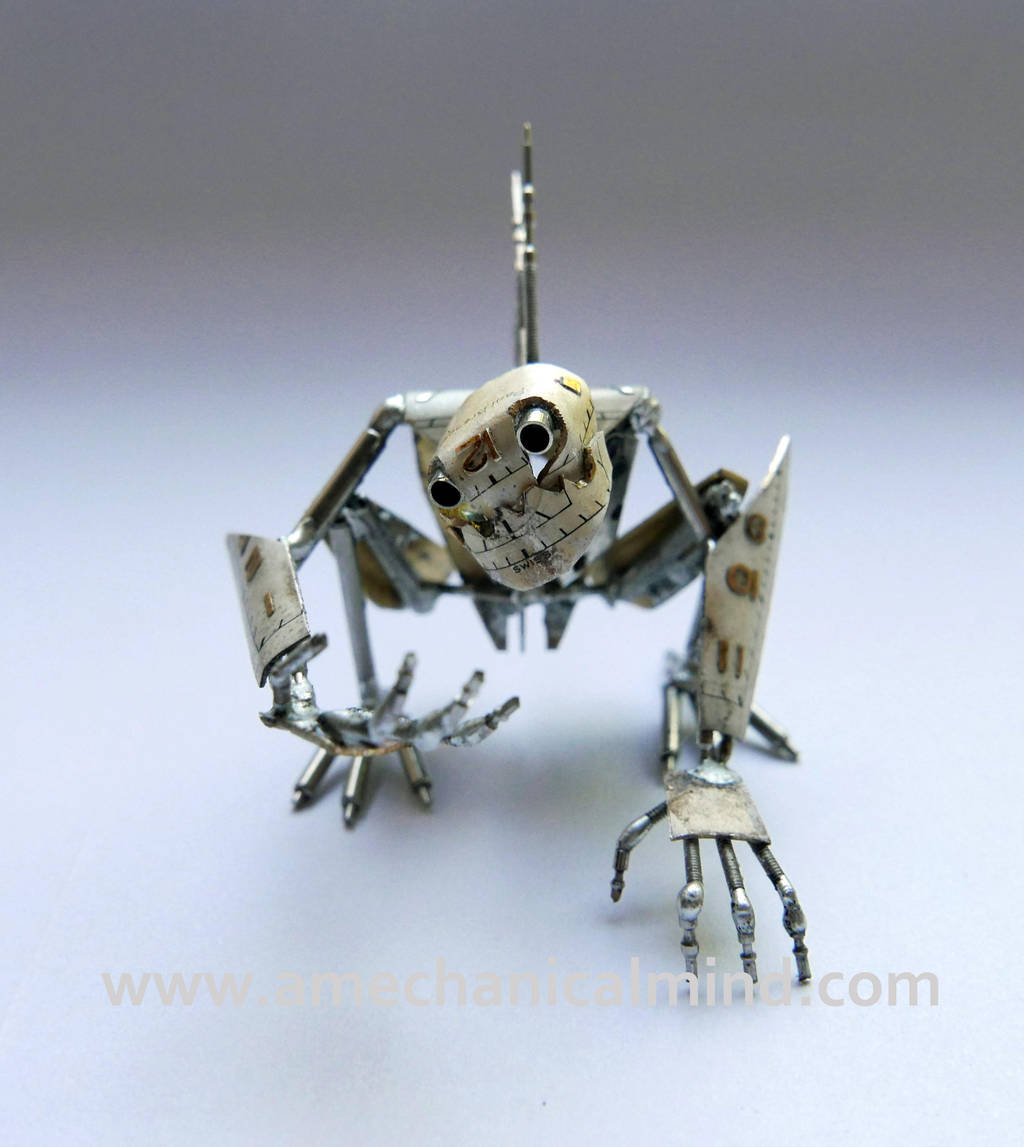 Watch
buy:
www.etsy.com/listing/451455958…
Facebook:
www.amechanicalmind.com
Cogger
Completed July 8, 2016
Cogger is a one of a kind creature made completely of recycled watch parts
His body is made from many different brass gears and watch plates that have been soldered together into a sort of ribcage. His spiky spine was produced from several watch winding stems. Shoulder blades made from cut, shaped and sanded watch dials protect his back. Buddy's arms and legs are made from a variety of soldered watch stems, gears, plates, strap springs, and embellished with cut watch dials. His head and jaw are composed of cut and shaped watch faces, with eyes of strap springs and ears of watch plates and gears. His head is able to swivel quizzically.
He is soldered together using silver bearing, lead free solder. No glue was used in the creation of this piece.
He comes with a 3" by 4" glass dome with walnut base for display. He is extremely fragile and should be handled sparingly and very gently, and is most definitely not a toy.
For more pictures of this fellow, please see:
For the rest of the story, please visit our store at:
www.etsy.com/shop/amechanicalm…
Become a Facebook fan of a Mechanical Mind to receive special discounts and view upcoming items:
www.facebook.com/amechanicalmi…
For special features, web only discounts, news, and event information, visit our website at
www.amechanicalmind.com

This is BY FAR the most beautiful and original artwork I have ever seen!! Accidentally stumbled across this page but I am SO GLAD i did. So awesome!
Reply

Is he house trained? Tell him I am a fan, no wait! I am a girl, but I like him. Can I paint his nails purple?
Reply

Very nice. I can appreciate all the time that goes into soldering. Beautiful details.
Reply

Your work is very beautiful.
Reply

Reply

Looks great

Reply