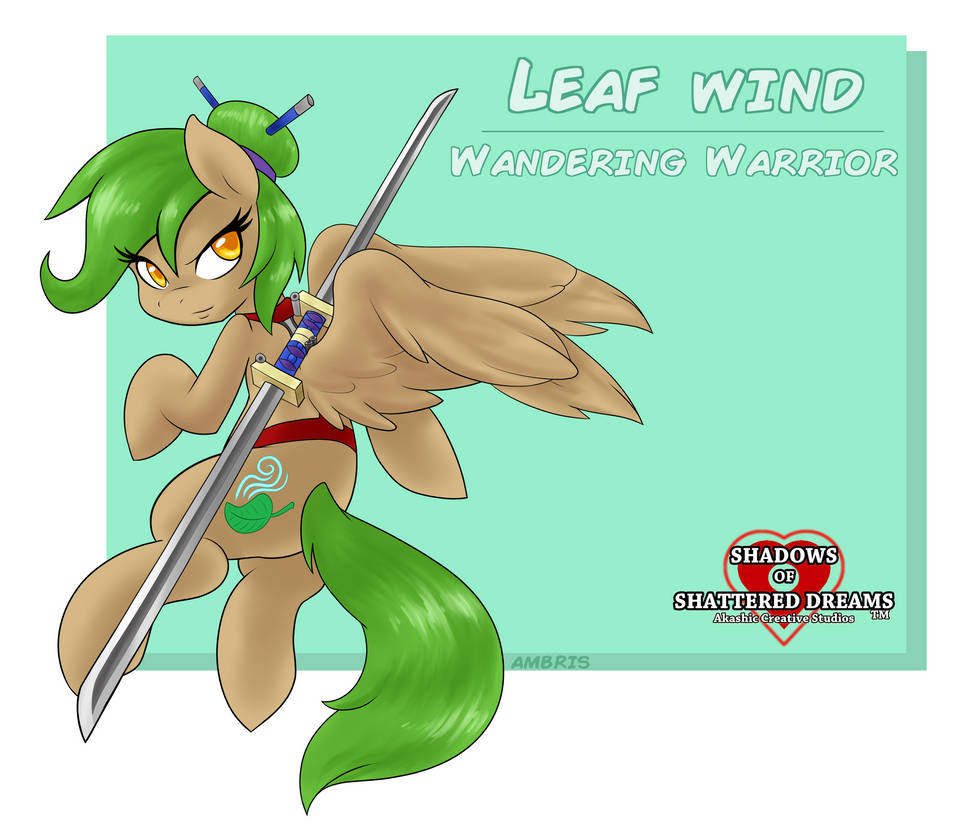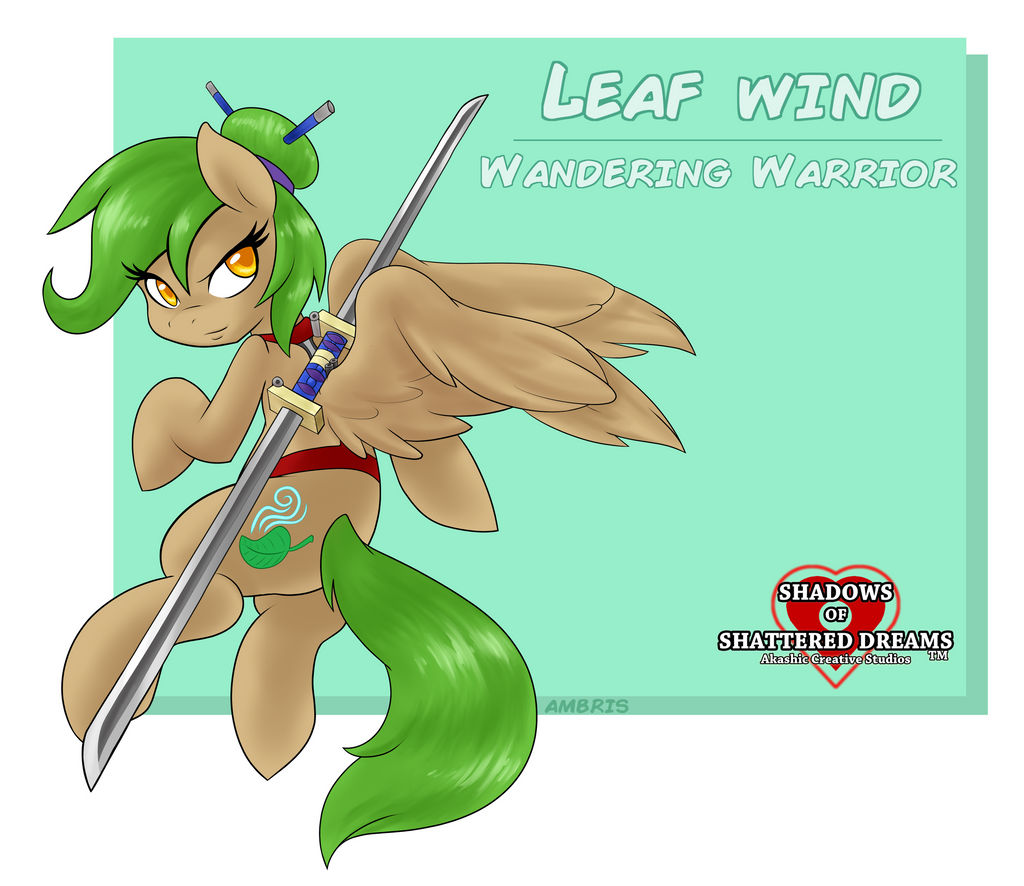 Watch
Hey folks, I'm doing some promotional art for Akashic Creative Studios and their VN Shadows of Shattered Dreams. Leaf Wind is one of the 6 major featured characters of the story.
I gotta say, I was introduce to this concept out of nowhere, and I find myself really fascinated by it now. And of course, the pegasus is my favorite character.

Anyways,
check out this link
, and give some support.
The creator is really creative and passionate about this project
, and I'd really like to see this succeed.