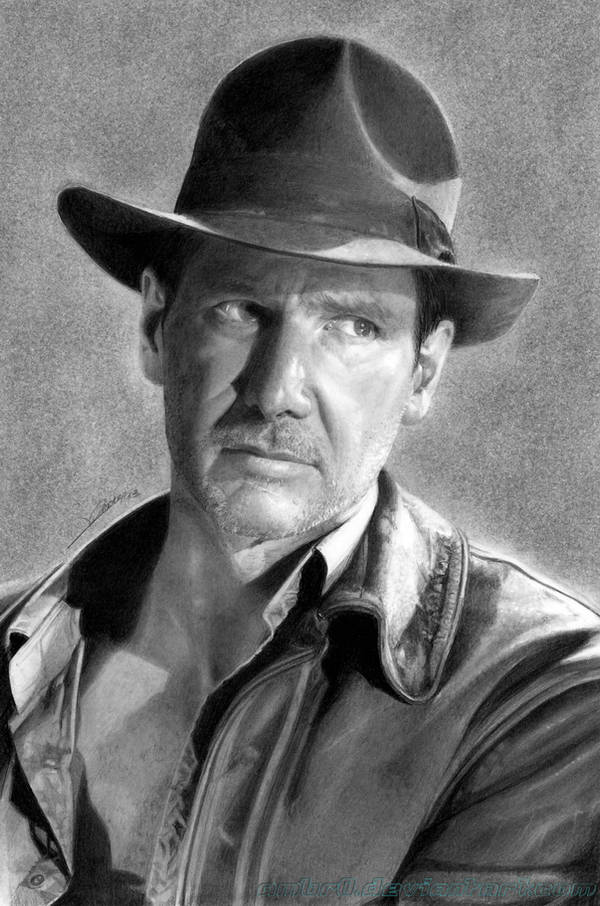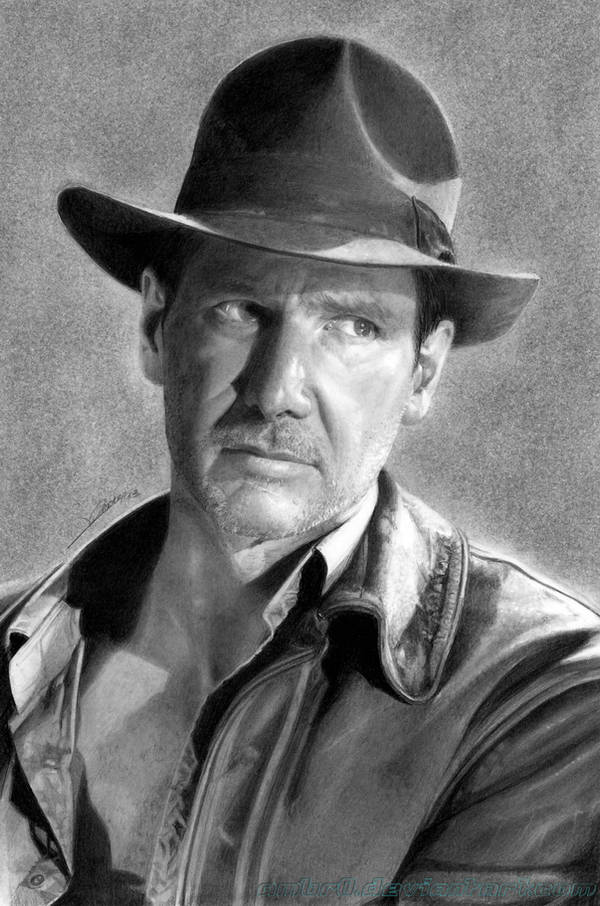 Video timelapse:
www.youtube.com/watch?v=6sAZiA…
Dr. Henry Walton "Indiana" Jones, Jr. usually nicknamed as "Indy" for short, is the title character and protagonist of the Indiana Jones franchise and most famously played by Harrison Ford. George Lucas created the character in homage to the action heroes of 1930s film serials. The character first appeared in the 1981 film Raiders of the Lost Ark, to be followed by Indiana Jones and the Temple of Doom in 1984, Indiana Jones and the Last Crusade in 1989, The Young Indiana Jones Chronicles from 1992 to 1996, and Indiana Jones and the Kingdom of the Crystal Skull in 2008. Alongside the more widely known films and television programs, the character is also featured in novels, comics, video games, and other media.
Tools:

3H-7B

Kneaded Eraser, Mechanical Pen Eraser, Electric Eraser

Blending Stump, Makeup removal discs

A4 (21x29,7cm) (8,25"x11,7")

credit goes to their respective owners for the reference

Blog:
ambrojordiart.blogspot.com/

Twitter:
twitter.com/#!/ambrojordi

Google Plus:
plus.google.com/11461302963025…

Youtube Video tutorials:
www.youtube.com/user/AmBrOJord…
I love his serious look. It describes his personality very well. Always very serious and adventurous. The shading of him makes it seem like he's popping out. The picture isn't over exaggerated either. You made him seem like a really person, like a photograph. The background doesn't over shine it either. Sometimes I find pictures to have the background out shining the person who should be in the center. So, I think you did a great job. I think you have a lot of talent, and I hope to see more sketches from you. I love how it looks realisticv- haha..! xD
The Artist thought this was FAIR
7 out of 7 deviants thought this was fair.