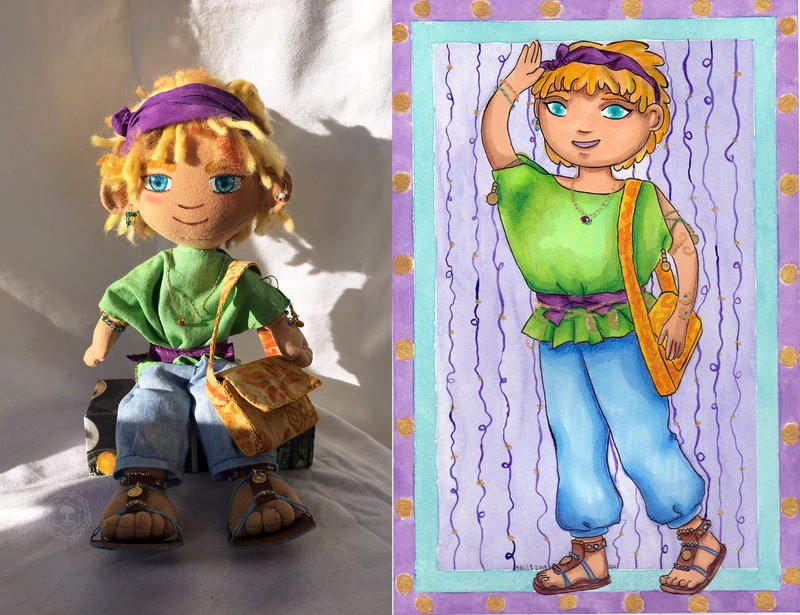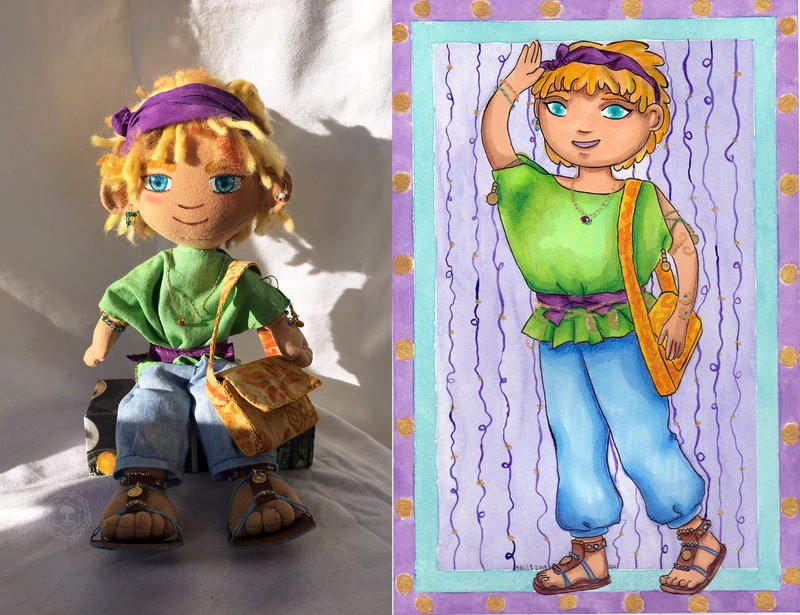 Watch
an improved version of my Sadiki plush doll
Materials used:
fabric (cotton, flannel, doe/deersuede)
misc. bits including beads, gold colored charms and wire
wool roving (for hair)
acrylics (for face)
random notes regarding this sewing project:

doll and clothes patterns made by me

fabric dyed by me (shirt was supposed to be lighter - oh well)

sandals were the hardest part

bag is from the old doll and packed with some 'books' from scrap paper.
started January 2 2018 and completed January 28 2018.
EDIT: re-drawn so this is updated.