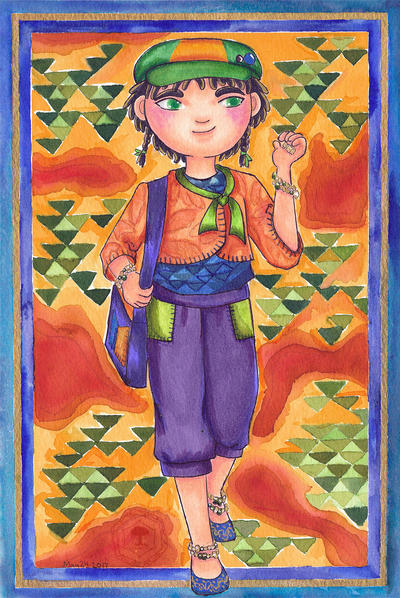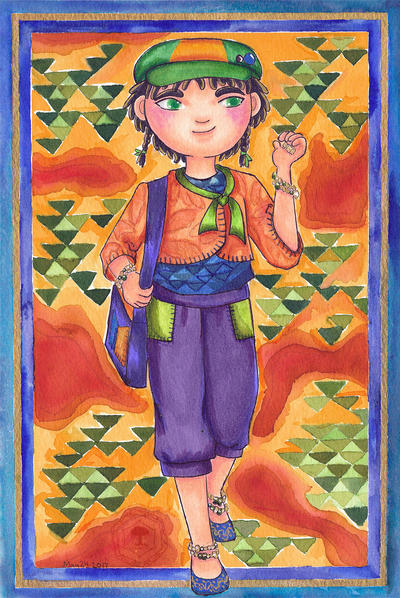 painting of Ozias based off of my finished plush doll of the character.

a mix of copic markers, watercolors, gold water-based ink (does not look shiny when scanned), colored pencil, some white paint for highlights and a little pastel for blushy cheeks.

the colors are very bright and bold in real life and the gold ink is a little flashy but fits with Ozias's character.