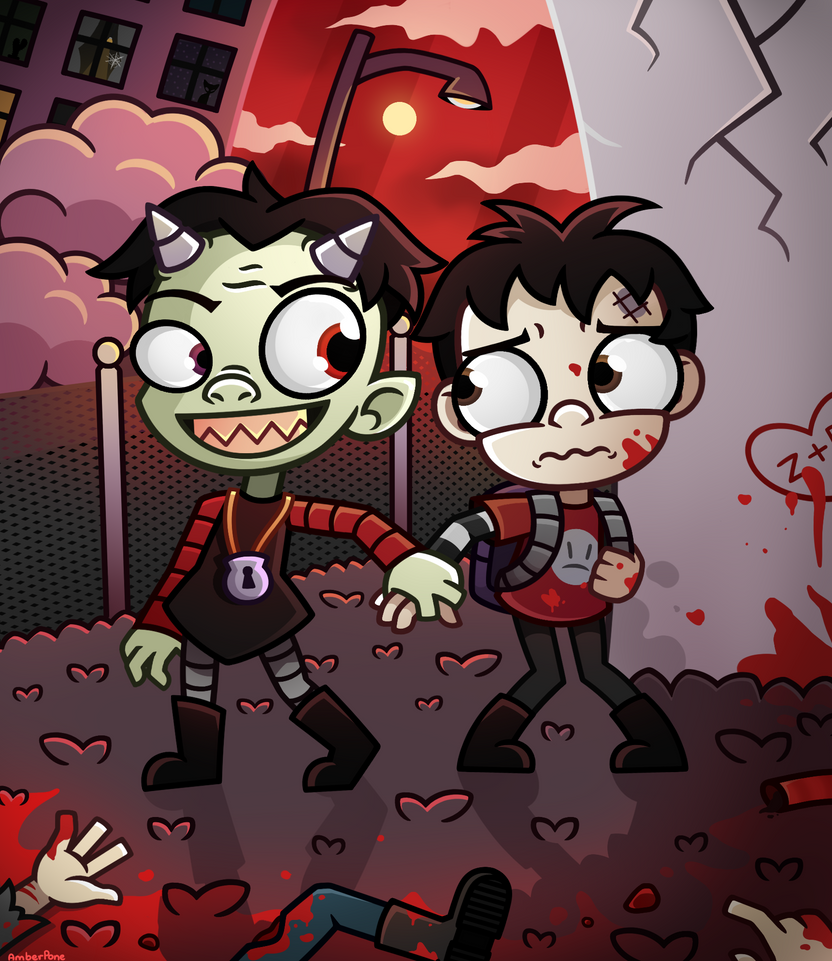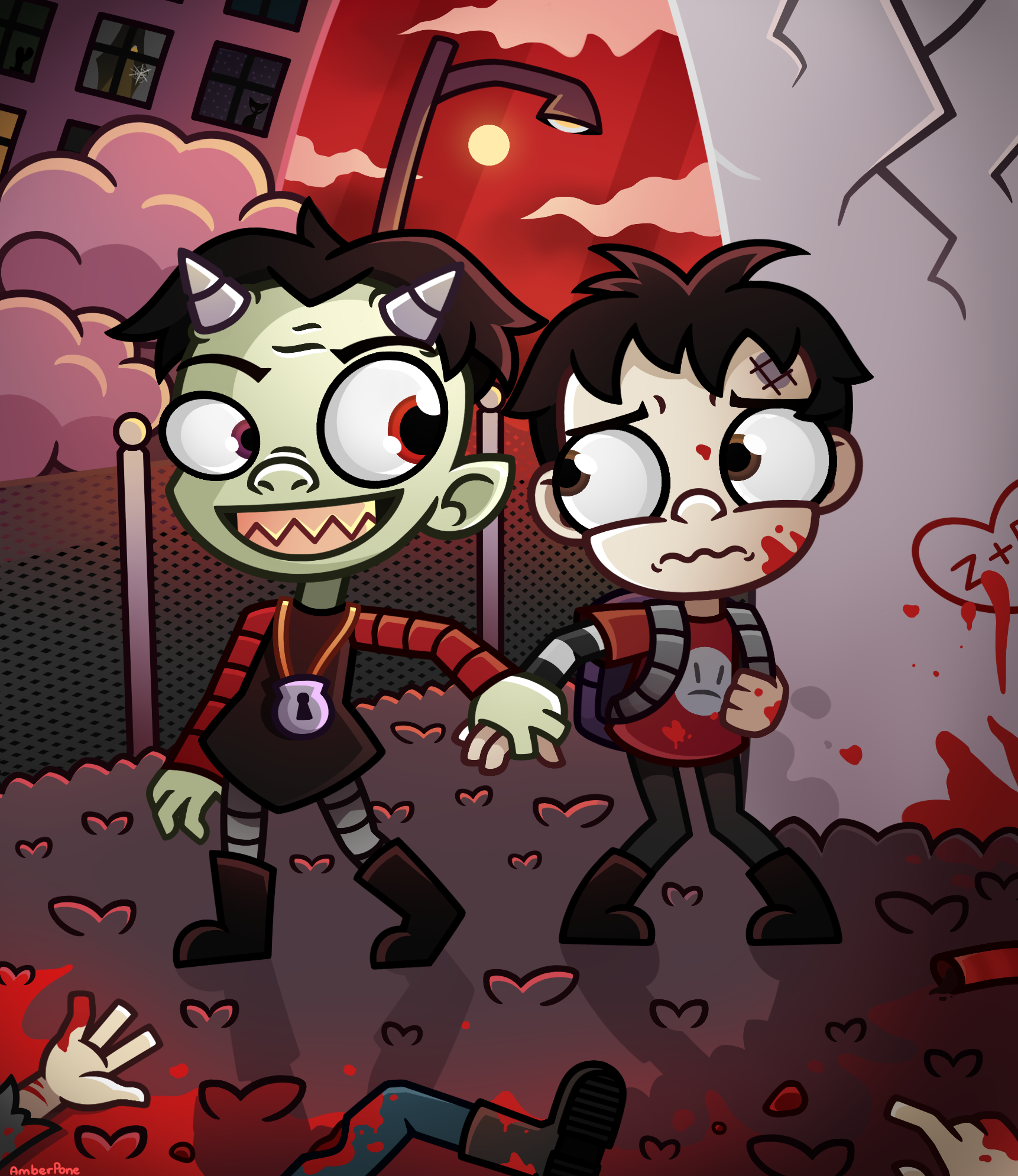 Heh.. I can't draw hands
Don't worry, this is all pig's blood and mannequins~
I couldn't resist drawing these two. Todd and Pepito deserve much more fan art, and so do other characters from JTHM comics.
What's quite funny and sad about Todd is that the only people who actually care about him & protect him from others are the son of Satan, and a serial killer that's also his neighbour. And that he's terrified of both of them.
Hopefully there aren't any stupid mistakes which I'll find later .3.
amberzone.tumblr.com/post/1833…

Reply

Reply

"pig's blood and mannequins"... That's something Jhonen Vasquez would say! And I think the hands look okay.
Reply

Incredible! The way you drew them is easily recognizable, I could immediately tell it was them. And you put in a lot of detail!
Reply

Reply

Nice!

Reply