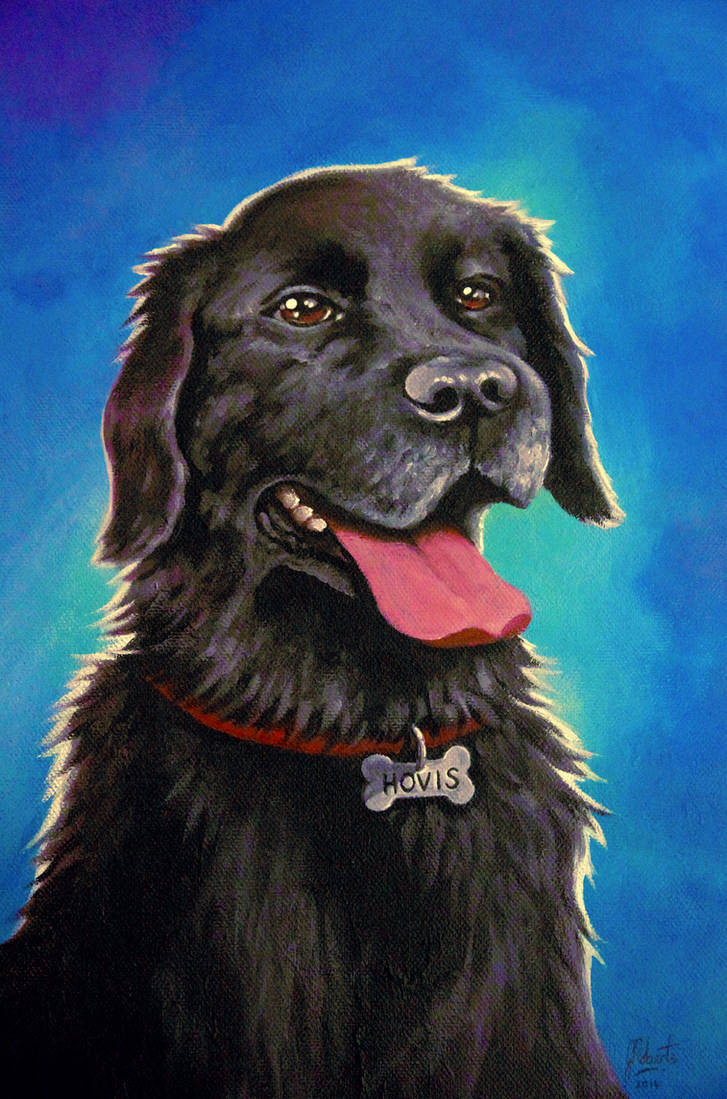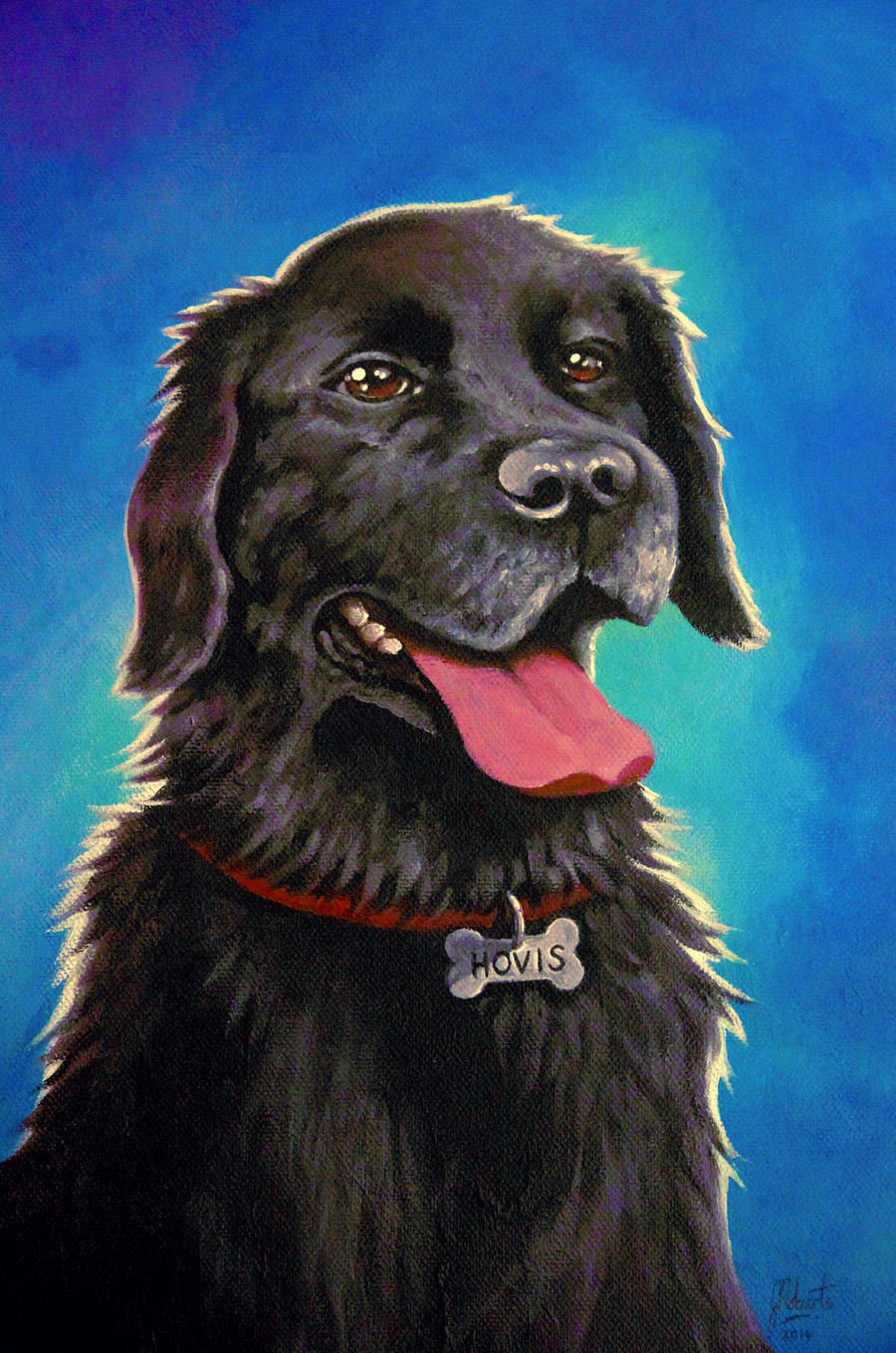 Watch
I painted this over Christmas as a present for DexOtter, in memory of Hovis, a beloved black lab, who is missed dearly.
It's unknown whether he was the namesake of a certain baking company (he was already named 'Hovis' as a puppy and it stuck), but the joke goes that it's because he was 'well bread'.
12x16" gouache and acrylic, 2014.