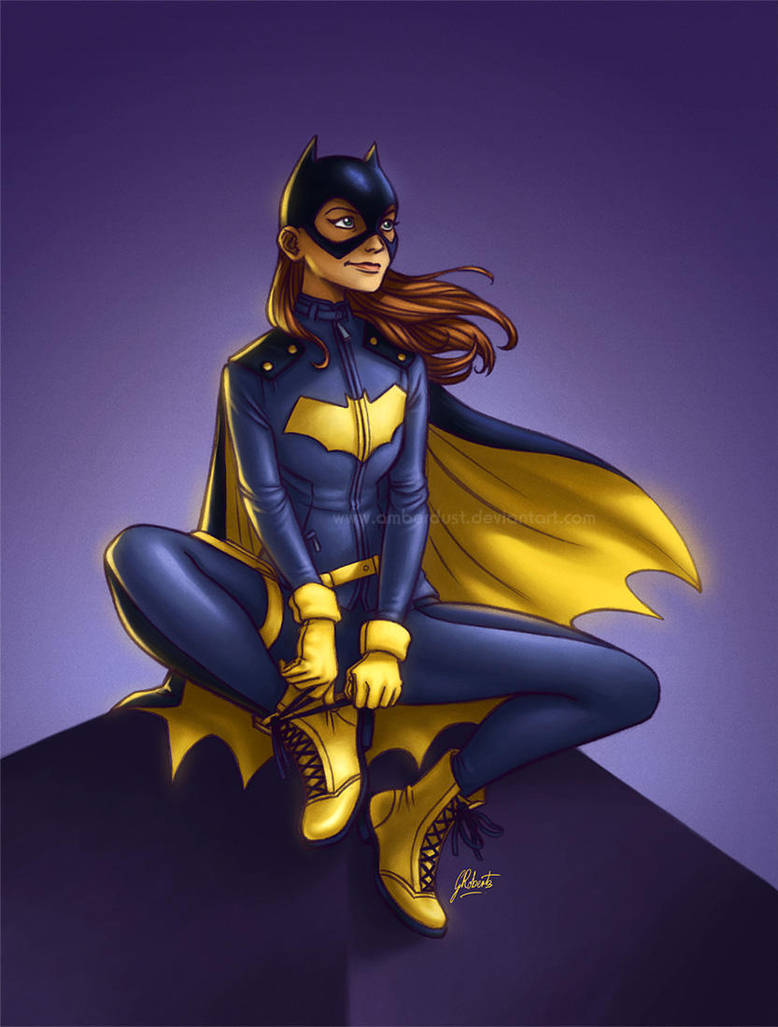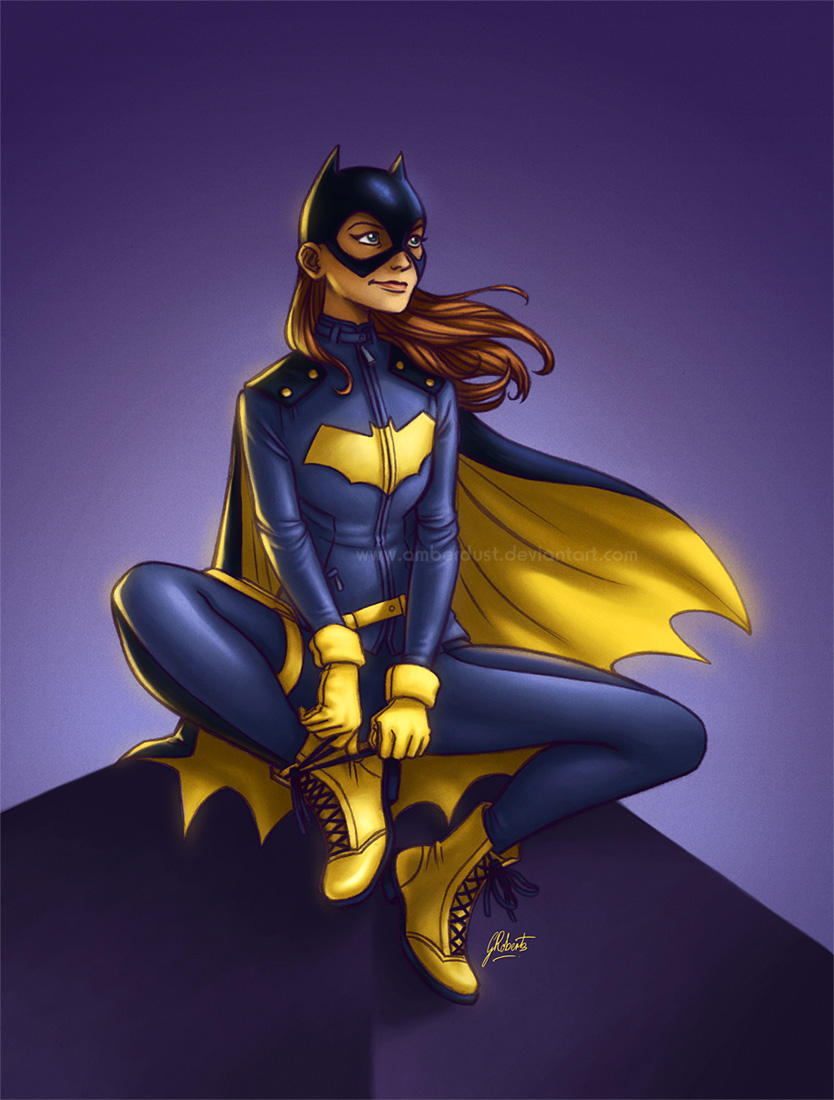 ...'Cause even a superhero has to take a moment to tie her shoelaces...
I am so in love with this new Batgirl design by
Babs Tarr
I just had to draw her! I wanted to feature the shoes too because they are amazing, so here she is taking a break to tie her laces! I have to get a pair, if they're not all sold out that is!
Will be selling prints of this at MCM Manchester Expo this weekend! Hope to see you there!

...Did I mention I love those shoes?
Batgirl © DC Comics, Babs Tarr and Cameron Stewart and Brendan Fletcher.
Art © AmberDust 2014

She looks beautiful! I love just seeing you post some work every now and again.

Heh, I'm about half and half on the redesigns DC has done, but this one is pretty cute.
Wish I could see you at the con! Trapped over here in Florida USA though.

Have a great time!
Reply

Thank you! Ha ha nevermind, plenty to do in Florida! I had an awesome time thanks, looking forward to the next one!

Reply

That's great to hear!
Yeah, Florida is my favorite place I've lived so far.

Can't wait to see more from you in the future!
Are you still working as a storyboard artist?
Reply