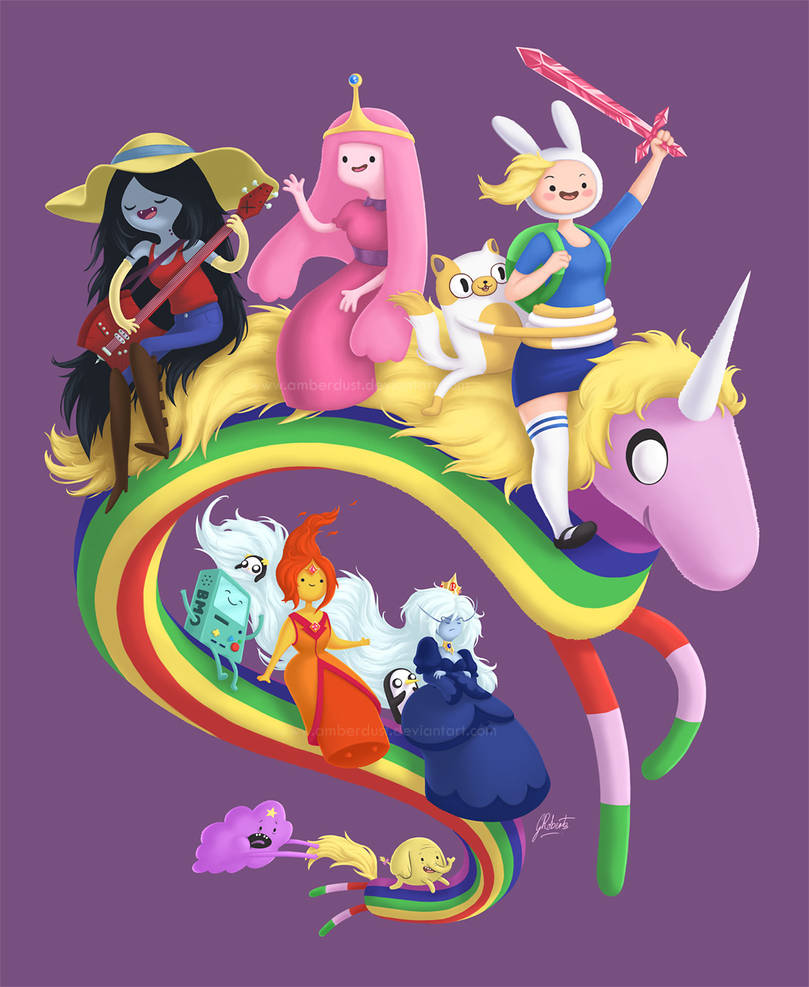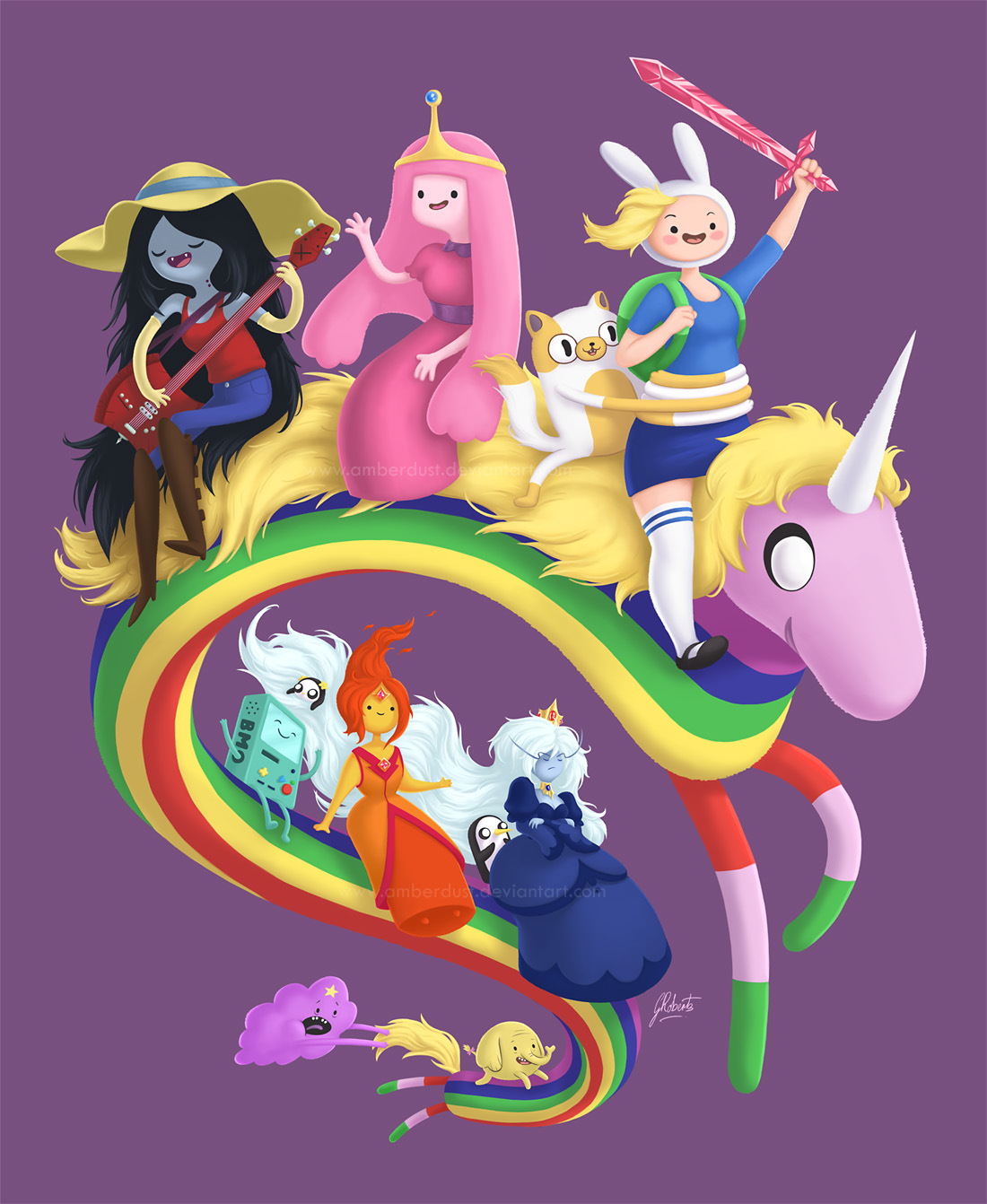 Watch
Adventure Time ladies (and gender swap counterparts) flying away on Rainicorn to adventure! This was so much fun to work on!

I'm quite new to the Adventure Time show, but after a couple of episodes I was hooked! It's got great characters, amazing colours and despite the 'randomness', some very interesting and important morals that you just don't find in other shows. If you can't tell already, I loved the Fionna and Cake episode and the spin-off graphic novel by Natasha Allegri and knew I had to do some art featuring the ladies of Adventure Time! It was amazing how the gender swap episode actually highlighted the sheer number of female characters in the show, which is awesome.
I'll be selling prints of this with my sister
Edalie-chan
at MCM Midlands Expo in Telford, UK on Saturday 15th February 2014. So if you're going to the expo, come say hello at table CB13, we're between Brogan Coral and
Kit Jo Yuki!

Also, I'm sending this to various shirt-printing sites soon (once I convert this to half tones and 6 colours... that might take a while!) so keep an eye out for it.

Art ŠAmberDust 2014, characters ŠPendelton Ward and Cartoon Network.
Reply

I just binge watched this whole show! So very cute!

Reply

Thanks! I'm not completely up to date at the moment but it's a great show!

Reply

Incredible piece! Fantastic work!

Reply

Really cute! I loved how you use the colours

Reply

Beautiful artwork. So adorable and well done.

Reply