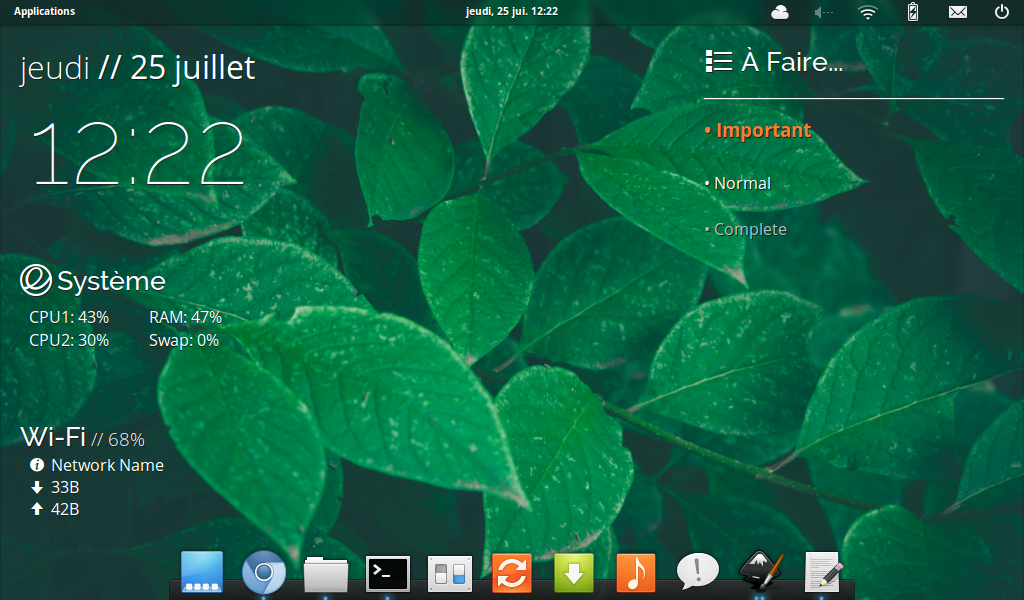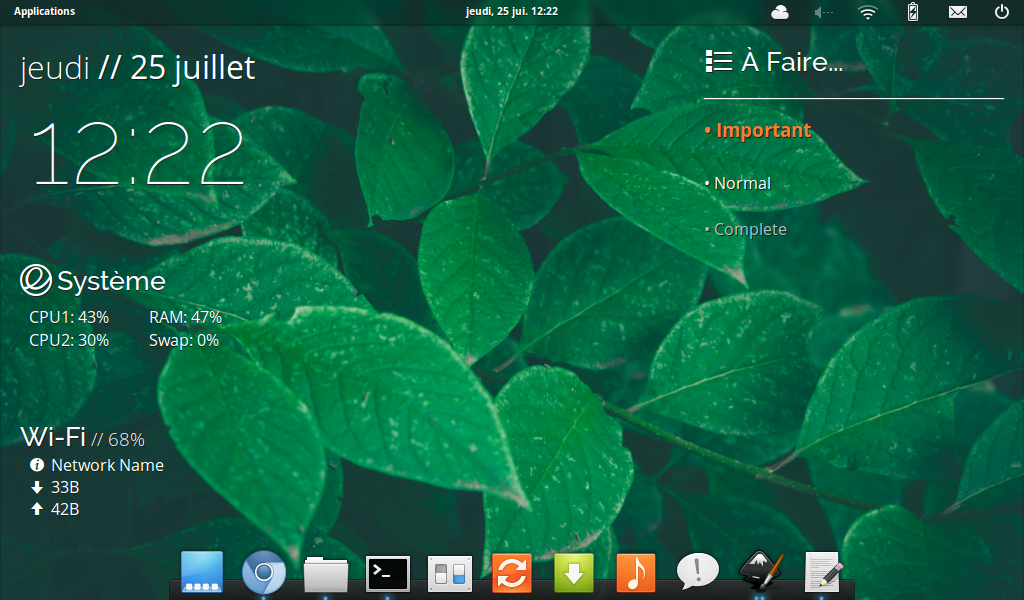 Watch
Conky inspired by Gazette (eOS) with simple To-Do list.
Edit : I add in the package the "econ" font that I use for symbolic icons and Raleway, elementary's font.
(original page :
browse.deviantart.com/art/econ...
)

Reply

Nice work on the panel.

Reply

With Gimp, it's not very complicated, but Thanks.
Reply

How did you add the blur to the panel.Css doesnīt support blur.I suppose you set to panel to opaque and drew it on the wall?
Reply

You're right. Thanks Gimp.

Reply

Hehehhe gotcha ya

But seriously itīs a shame we donīt have blur in css.I heard linux mint might add a feature which would allow to not only have blur, but other effects on transparent windows as well.I wonder how it would work.
Reply

Looks great

Could you give me a link for that wallpaper?
Reply

Oups, wrong link.
I don't remember where I took it, sorry.
Reply

Reply

Reply

Man, well done.... back in May, i could never make gazette work on my eOS luna... no idea why...

Anyways, your screen looks nice n fresh....
Reply

Thanks.
I tried one time Gazette but I didn't like it. Too low level of settings and zero customization.
Anyway, thanks again.
Reply

Reply

F A N T A S T I C conky configuration, best for eOS.
Thanks for sharing.
Reply