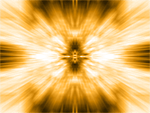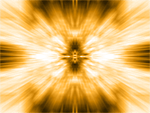 Watch
Ooooh ... what do you think?
[It's actually supposed to be much bigger but sadly dA can't take GIFs that are bigger than 150 x 150 px

]

interesting, how did you do it?
Reply

A lot of filters with little adjustments in Photoshop CS3!
I can give you a detailed tutorial in note[s] [Lol may take me a while!]
Sorry for the late response!

Reply

Whoa, this is a really awesome!

What program did you use to make this?
Reply

Thanks for the

!!

I used Photoshop CS3...Using some techniques i learnt on some website, you could make a wavy [non animated] pic...I just played around with the settings of the waviness and animated it!
I'll probably make something like that soon..
And speaking of animations...you display pic is slightly freaking me out [LOL]...is she trying to fly?? [Don't take it as an offense! I'm just curious!]
Reply

Haha... I made that animation from a music video... which is ever creepier. I think she is trying to fly.

Reply

You can upload bigger, but then you'll need a preview button and people will have to press download

Reply

I saw this in the Browse newest section. coincidence may be?

Anyways, I love this animation.
Reply

whoa that was quick i edited the description and heres a comment already! Lol

+ thanks [its supposed to b bigger though]
Reply