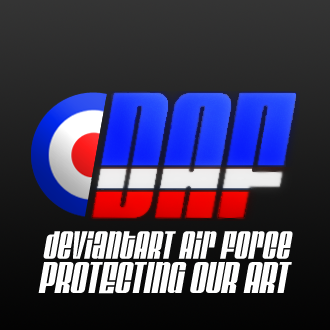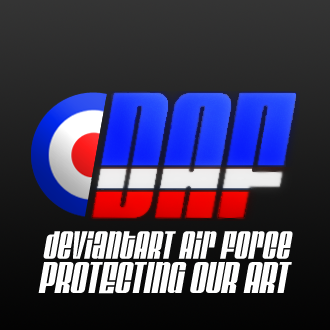 Awesome job!

Yeah, I agree with Shark Plane. This is like a logo on a fighter jet.
Also: I was wondering if I could use this in a picture I'm making.
It's a picture for the deviantARTairforce, and I would love to be able to use this logo.

Reply

Heheh Thanks!

Of course you can! Just Tell me when you've finished, please.. I'd love to see it!

Reply

sweet logo!

i could totally picture this painted on the side of a fighter jet!

Reply

Nice logo design there!

Reply

great logo do you mind if i post it on the clud as the ID as it would be a great one for us. thanks for making the logo for us ^^ keep up the great work
Reply