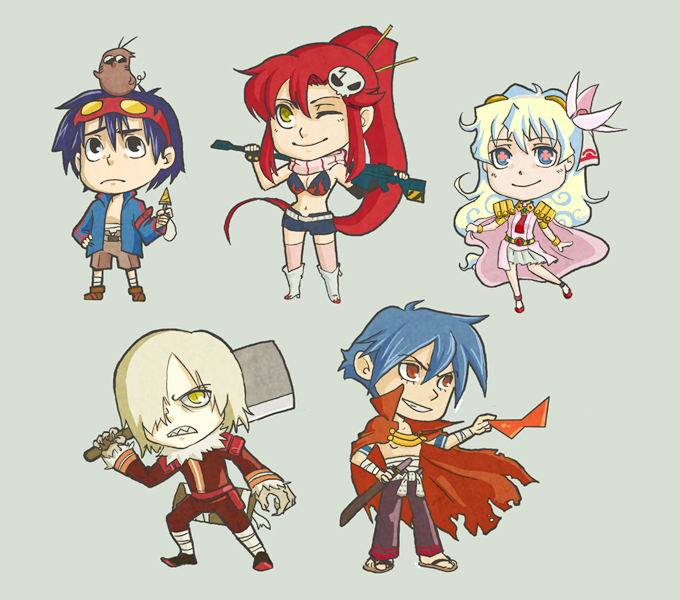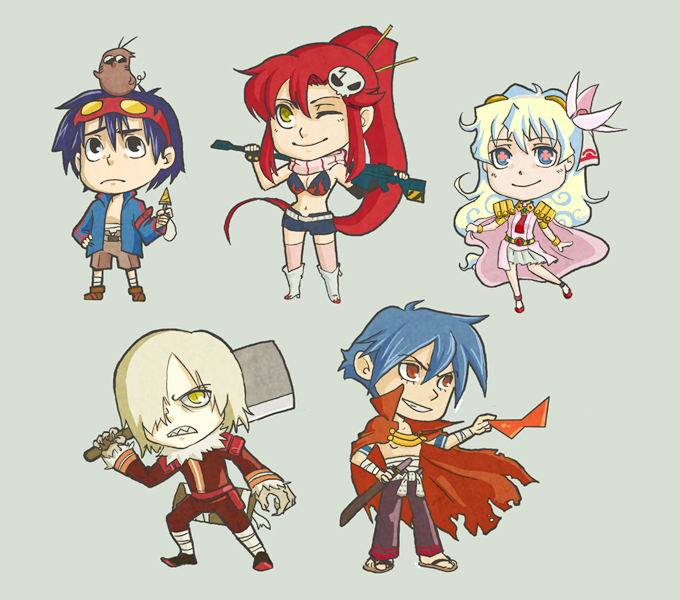 Watch
I wasn't sure if Gurren Lagann still sells but I thought it was worth giving these guys a go.

Its kind of funny to compare these with my old chibis to see how much my style has changed in a year or so.

Let me know what you think. I would appreciate suggestions for the next set.

I totally bought the Kamina and Yoko stickers at Youmacon last year. :3
Reply

These are absolutely adorable.
Reply

STILL LOVE IT! X3
Are you going to Kawaii Kon this year? I think I bought some stuff from you a few years ago...
Reply

You did? Thanks! Yeah, I wasn't able to get a table because I am currently in Japan and they changed the registration for AA last year. So, I'll either mooch off friends or I'll be at the UHM-AMS table. Stop by again!
Reply

Aww! I can't make it to the Kon this year, but I'll be sure to ask my friends who are going to get me some stuff! XD
Reply

i still love gurren lagann, a lot of people still enjoy it, haha. c: cute chibis btw.
Reply