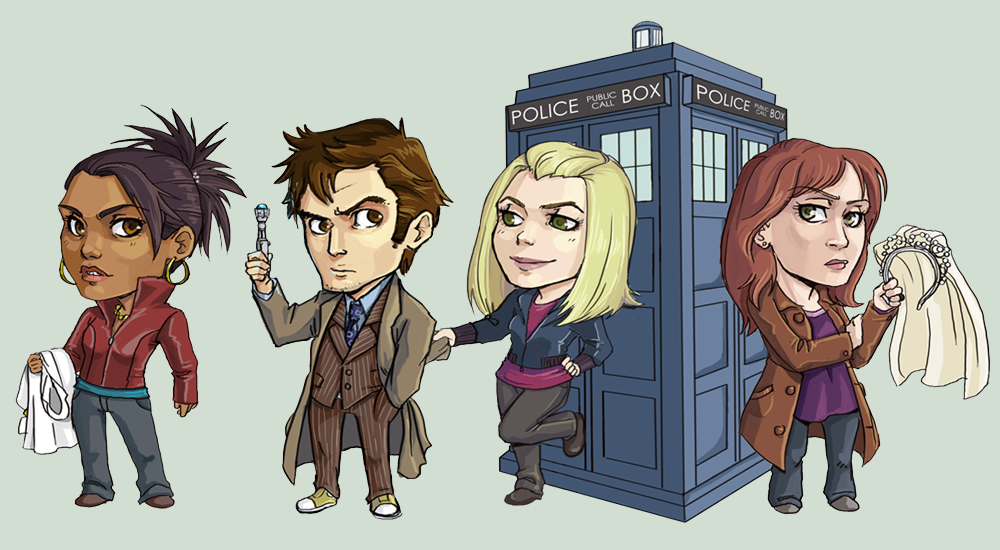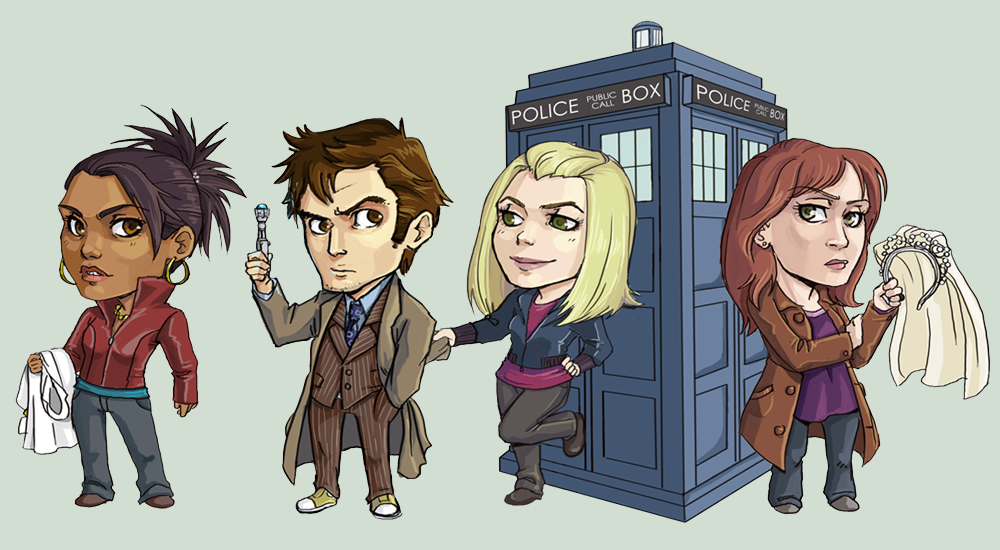 Watch
I recently received a commission to draw the Tenth Doctor along with some of his companions. Drawing chibis based on real people and not anime is certainly a challenge! I think they look somewhat like their respective actors. I also drew the Tardis. That wasn't part of the commission but I added it anyway. I might even add K-9 in later.
R-L: Martha Jones, the 10th Doctor, Rose Tyler, and Donna Noble.
Check out

's DA for chibis of the 11th Doctor and friends!!!
For more information on my commissions see my journal! And, I'll turn these into stickers down the road. Let me know if you are interested.