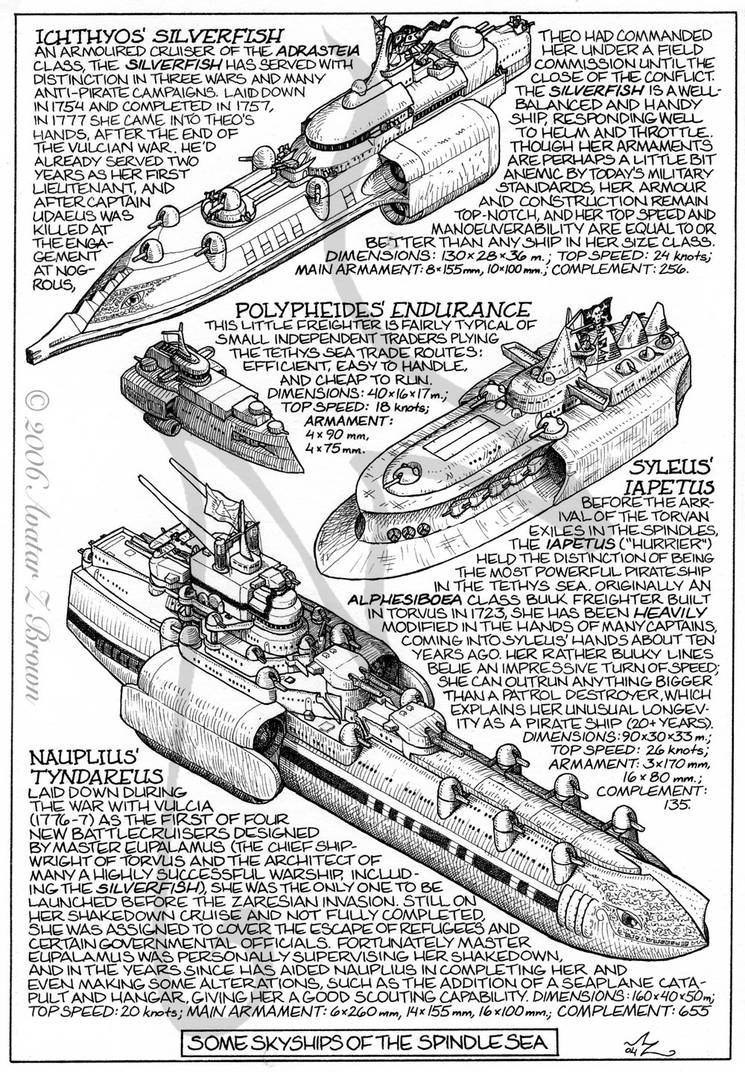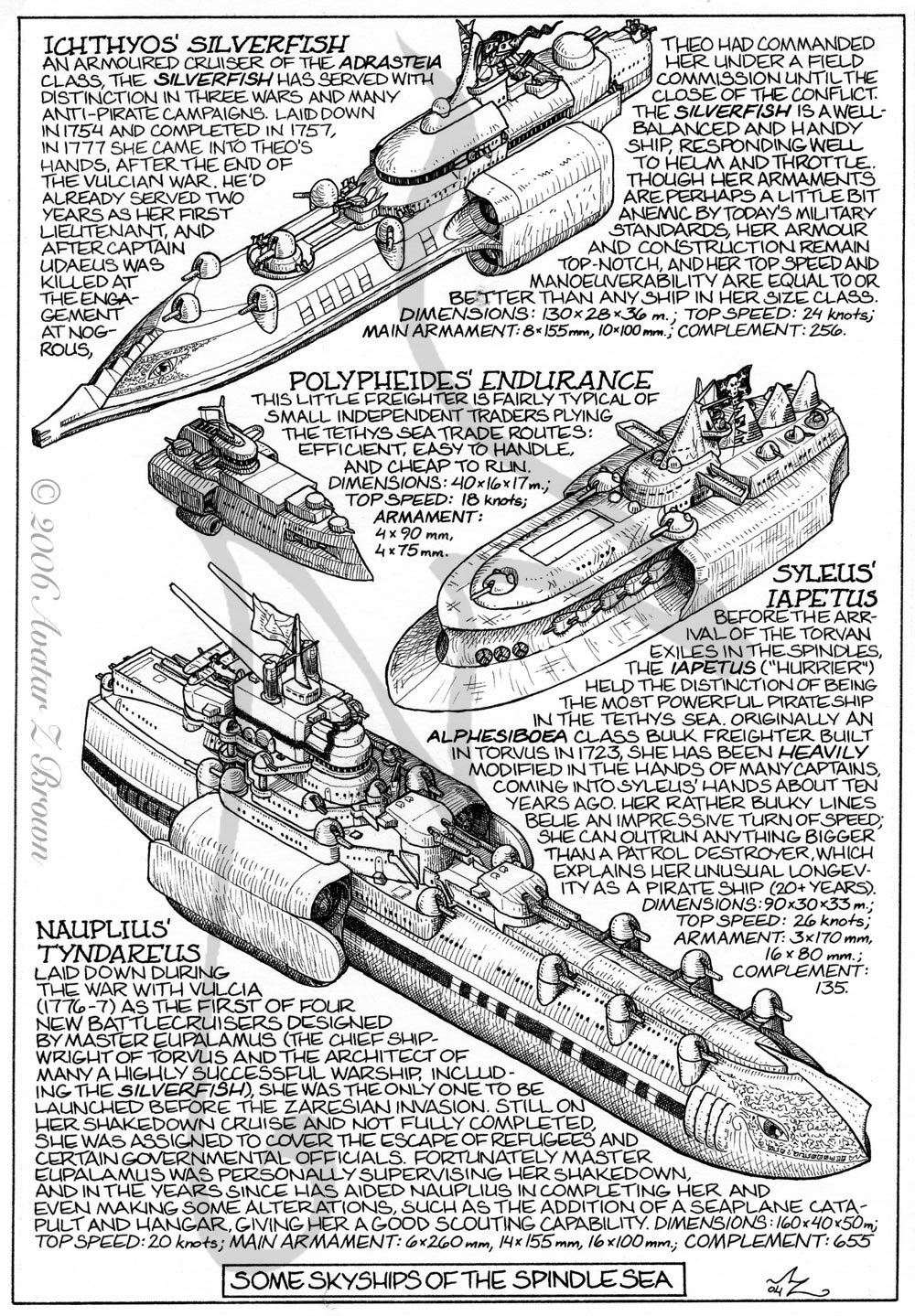 Watch
Isometric drawings along with descriptions of several airships from an in-progress comic. The lettering is 100% hand-done (as is every single thing I draw).
Full view plans of the
Silverfish
and
Tyndareus
here -->
[link]
All designs original. All terms and concepts (c) Avatar Z Brown.
Original 5.4x8", 0.18 Rapidograph on 100lb Bristol.
Edit 16.05 -- Replaced image file
Edit 30 May 06 -- replaced file again. :\