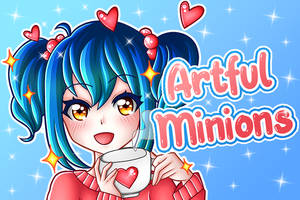 Artful Minions
Support my work by becoming an Artful Minion and contributing to my tip jar every month. Get access to my premium content as well as the previous month's content. Future perks will include giveaways when I get enough supporters
---

Description
Well there's still time until Valentine's Day

but never mind, I decided to upload them now

hope someone will find them useful. They're small but really cute, a great idea for Valentine cards


PSP version here ---> [link]




29 brushes made in PS7 (PS7 and +)


Please read these RULES before downloading


You can use them in prints, no need to ask premission.


If you download and use them, please

that makes the work worthed, I spent quite a lot of time creating them!

When you use them, please link back and credit me so that I could

! I'd love to see what you've done with them!


Do not redistribute them and claim them as your own!



~AmarieVeanne