Time is up! Thank you all for participating!
Submitted Works
Theme 1: Magical Mistress Amarie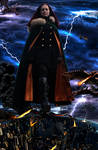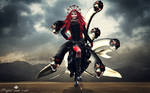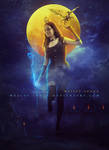 <da:thumb id="521124191"/>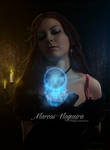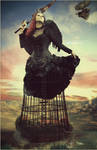 Theme 2: Goddess Amarie - Ruler of Earth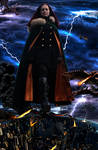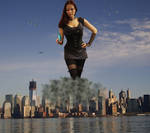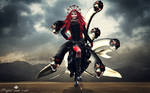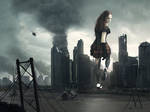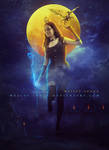 <da:thumb id="521124191"/>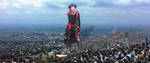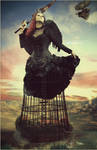 Change of Deadline
Only 5 works were submitted for the contest. I think it might have been caused by either poor idea or just people learning for their tests in April. Therefore I decided to extend the time of the contest to give more participants a chance to enter. Also I would like to

apologise

all participants for the delay. I promise the time set now is ultimate and will not be changed.
Introduction
I am Goddess Amarie Tinuviel. For some of you, I am your idol, for others I am a beginner stock provider. I enjoy both roles very much and I thought that it might be good for someone new like myself (I am here just 10 months) to start a contest to have some fun and to help me promote my stock. I could not decide what I like more about being a goddess - titanic size or the aura of supernatural power. Therefore I decided to have two contests in one with two different themes.


Themes
Theme 1: Magical Mistress Amarie
Use my stock to picture me as a Witch, Sorceress, Evil (or not) Queen, Elven Mistress, Necromancer, Pyromancer, Enchantress or any other type of character that might fit to the theme as long as is shown as a powerful and/or superior to others.

Theme 2: Goddess Amarie - Ruler of Earth

Use my stock to picture me as a titanic goddess (giantess) at least 4 times taller than regular person. Present me as showing off my power, rampaging or being adored/worshipped. There is no size limit. Please no hard gore. If in doubt, send me a note.


What you

have to do

?
You can choose one or both themes listed above and make your entry. The idea behind the Twin Contest is that actually one artwork can participate in both parts as long as it fulfils requirements for both - so basically using my stock to picture me as a gigantic powerful magical being. If you do so, your artwork can win both parts or achieve different places in both parts: for instance such work might score 2nd place in Theme 1 and 3rd place in Theme 2.

You can choose any time and place you find suitable to picture in your artwork. If you find an idea of a Pyromancer wrecking chaos in a train station - go ahead! Use your imagination

Prizes!
THEME 1:
1st place: 1400

2nd place: 950

3rd place: 500

THEME 2:
1st place: 1400

2nd place: 950

3rd place: 500

As stated above: if you do one work for both themes, then your work might win in both themes and you will get both prizes you earned. Following example from above: if you score score 2nd place in Theme 1 and 3rd place in Theme 2 then you will get total of 1450

There will be up to 3 special prizes worth in total of 300

that I might give to works that are very original or I like them very much, but are not as good as the ones that received 1st, 2nd and 3rd places. If there will be no works that I would like to award with those,

will be distributed evenly between all winners.
All participants with valid entries will be featured in my journal.

IF YOU WOULD LIKE TO DONATE PRIZES, PLEASE SEND ME A NOTE



Winners will receive
feature in his journal and access to his stock
Deadline
You can submit your works up till 1̶8̶t̶h̶ ̶o̶f̶ ̶A̶p̶r̶i̶l̶ 2nd of May.

Winers will be choosen on 2̶6̶t̶h̶ ̶o̶f̶ ̶A̶p̶r̶i̶l̶ 9th of May.

Please submit your works by placing a comment under this journal with a link or thumb to your entry.
I will add your works to new folders in my Favourites gallery that will be dedicated to this contest.
Please Read

the Rules
Categories accepted: photomanipulation (only).
You can use only my stock pictures for model. However, if you prefer, you can add additional characters to your artwork as long as I am presented superior or dominant to them. If you like certain pose, but find an angle or detail that could be done better, please note me. In stash I have few variations on each pose, so I can give you access to bigger choice of one shot.
Please respect mine and others rules of using the stock.
All entries must be NEW for this contest.
All entries must include a link to this journal in the description.
All entries must be titled according to the Theme you chose.
You can participate with up to 2 entries.
Entry

must have

a very good technique

.
No

fake

accounts

or

with no activity, unless you are very new to this site. If so, please send me a note before taking part in the contest.
Please use more than just 2 stocks (model + background). Add suitable effects to make your work magical and/or realistic. If you picture me as a giantess please think of the damage my presence would do to the land/cityscape.