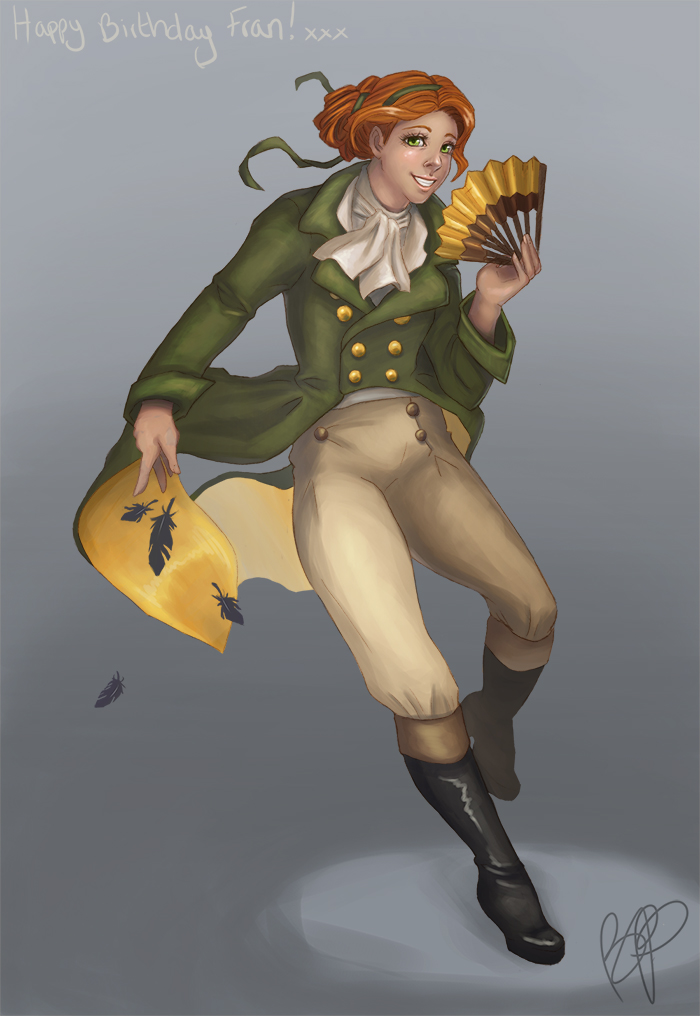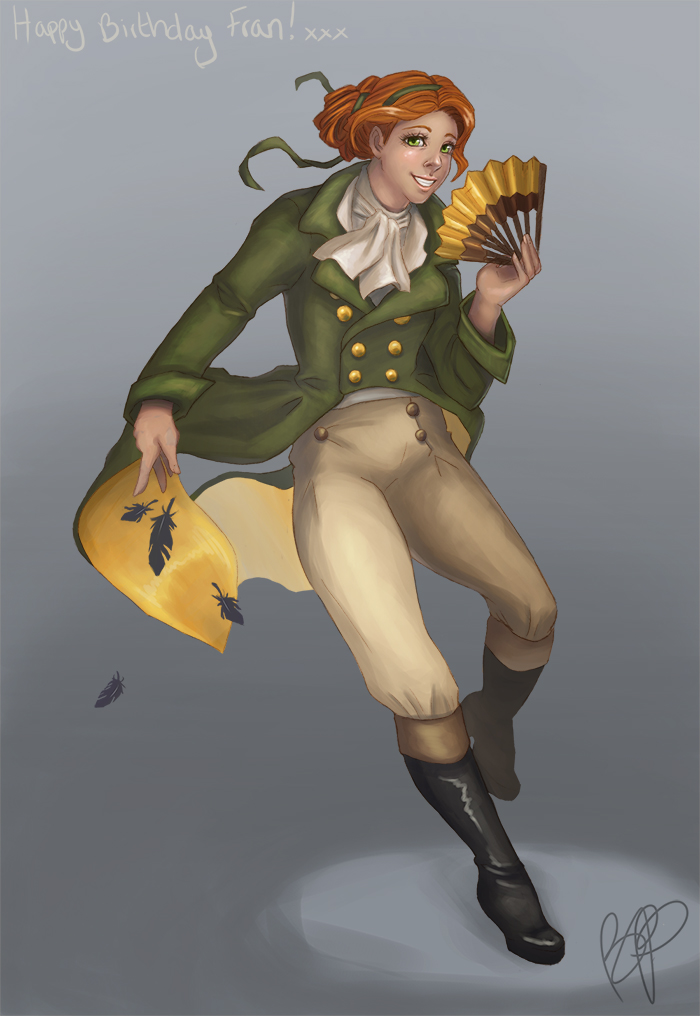 Watch
Happy Birthday Francesca! I do hope you don't mind Penny wearing gentleman's attire, it just seemed like a good getup for an adventure

This is Fran's

own character Penny, who features in the awesome comic Penny Blackfeather
[link]
Fran is a continual source of inspiration and well of enthusiasm for me, so... I hope she likes it


She's gorgeous! First time I've seen Penny in breeches...
Reply

Reply

Reply

why thank you, mysterious stranger

Reply

this is awesome

love the movement and colors!
Reply

Waaahhh! She looks so good! Thank you so much!
I'm sure Penny would very much enjoy this adventure getup

Reply

yaaay I'm so glad you like it - though it's going to haunt me forever that I missed her over-ear bits of hair! nooo!
Reply

awaah, I love the detail in her clothes!
Reply