It's that time again! Please note: t
his is the
LAST FULL ON
raffle or contest I will host until
2017
. Any other raffles will be minor and most likely related to live streams.
Information on future raffles will be provided in December 2016/January 2017.
Thank you to all returning and new participants for allowing me to be part of your journey during these events~
This time your raffle entry is given mainly on
writing
or
sequential art
but you may also enter by submitting an
illustration
. Please keep reading for details!~~
Time to put your storytelling skills in gear! Imagine one of your OCs has gotten into a dire situation. Perhaps they are robbing La Louve, about to be kidnapped from a desert mansion for ransom, escorting children in a special events evening tour of an aquarium, obtaining evidence on an antagonist from some remote mountain ruins, sneaking behind troop lines to change the balance in power play of the enemy commanders, etc. Then imagine something starts to go terribly wrong - oh no!! The next thing your OC hears is shattering glass from above. When everyone looks up they see the following: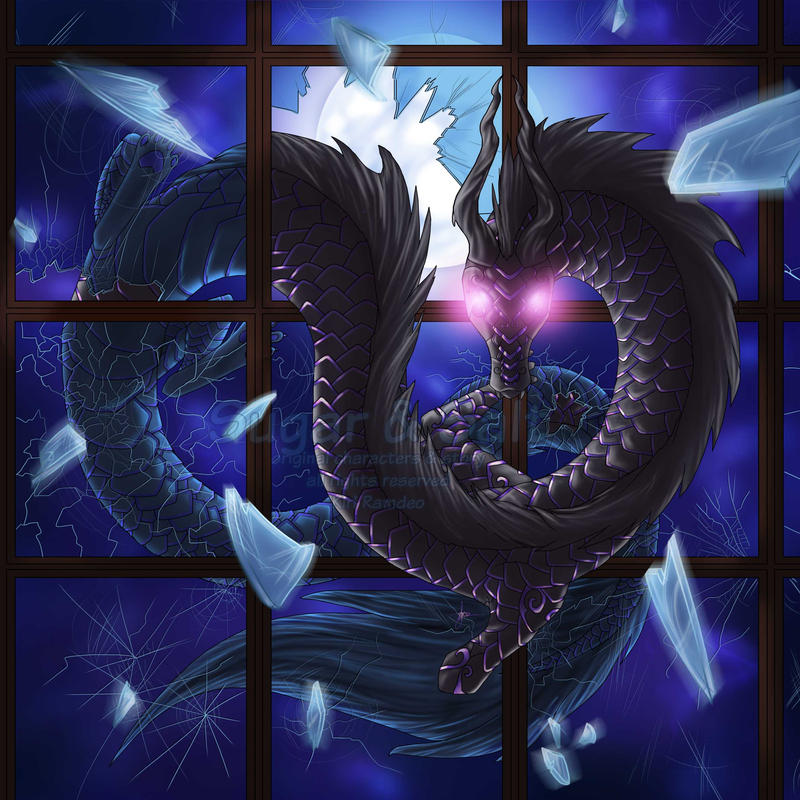 * * * S u b m i s s i o n D e a d l i n e * * *
October 31, 2016
~ may be extended if needed - please comment below or note me if this becomes the case - extension period is at my discretion ~
* * * Y o u r G o a l * * *
You are to describe either by writing a piece of flash fiction (word limit in next section) or illustration (media defined in next section) the scene leading up to Kaipo crashing through the ceiling. Try your best to write/illustration an answer to
one
or
more
of the following questions:
How did your OC get into the situation - were they willing or were they coerced?

Is the full moon significant to the situation?

What is at stake for your OC? How could this effect your OC's future if they succeed/fail?

Is your OC alone or with a team? How do they feel at this interruption? Did they anticipate Kaipo's entry or does this derail their entire plan?

Is Kaipo your ally, a complete stranger, a neutral party, or the ultimate enemy

- and is he coming for your soul or to save you?
*Important: your content is the most important thing here. I'm hoping this prompt will help you in the development of your own characters.
* * * L i m i t a t i o n s * * *
WORD LIMIT: minimum 300 words, maximum 2000 words (equivalent to 4 pages single spaced with 12pt Times New Roman)
ILLUSTRATION: any digital, traditional, or mixed media that depicts the scene - you still need at least a 300 word depiction of the scene.
SEQUENTIAL ART: as in comic - you may complete comic pages or strips in response to this prompt in lieu of a written piece - your entire storyline must be submitted before the deadline (no page/strip limit).
SETTING: you may use ANY setting/genre - futuristic, steampunk, apocalyptic, medieval, supernatural, ancient, present, fantasy, cyberpunk, etc.
Be careful only to define only Kaipo's relationship (existent or not) to your OC, not what Kaipo is. If you have any questions about what he is to enhance your depiction of your entry please let me know!
If you would like you can write/draw your character's reaction to the dragon's entrance or indicate what may happen next but please do not write more than a few sentences beyond Kaipo's entrance.

* * * Y o u r R a f f l e E n t r y * * *
This is a contest-raffle so both placed winners and one raffle winner will be an option. Placed winners are excluded from the raffle to keep this as fair as possible. You may make submissions of multiple characters or in multiple options outlined above but you only receive ONE raffle entry. Remember, your
content
is the most prudent here.
*****While there is no extra entry for commenting on your peers' entries this time around I strongly encourage you to check them out, again for that you might be inspired or find a new writer/artist to follow - go here.*****
When will the winners be announced?
The drawing date for the raffle and prize announcements will be released soon after all entries are in and I have had a chance to review all material.

The raffle winner will be drawn during a live stream as per past tradition for us to interact live - come hang out and let me know what you thought of this contest-raffle!

Date: TBA
Time: TBA ; Eastern Standard Time


You can save the link to
my channel
but I will post the link again on
Facebook, dA, and Twitter.
Stay tuned~
*You do not have to be present for the stream in order to win a slot at the raffle drawing*
How will you randomize the draw?
During the live stream I will use an online randomizer depending on the number of entries.
* * * P r i z e s * * *
this is your choice of yourself, a pet portrait, or your OC

1st prize
= detailed color illustration of your choice and a journal interview feature (if you already have the later we shall discuss options)
art examples: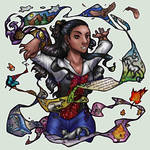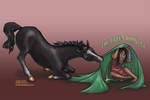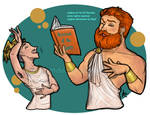 journal interview feature example:
Artist Intervew: Ag-Cat
2nd prize
= flat color illustration of your choice (some gradient possible at my discretion)
examples: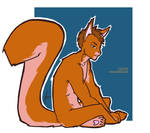 3rd prize
= lined and colored chibi
examples: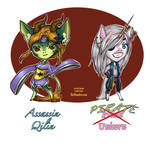 Raffle winner
= icon (with option for motion)
examples: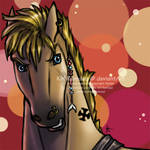 Any questions or if anything unclear please let me know and remember - have fun!!

















**Special Notes**
Link back to the raffle and spread the word at your discretion!

Constructive feedback is always, always welcome - I appreciated all the notes I received after the previous raffle from those of you who enjoyed it - both winners and participants~



I do these because as stated above the majority of participants have expressed that these are fun! I am more than happy to host and provide prizes. However, sometimes I can get myself eyeballs deep in multiple projects, so if you have suggestions for dynamic prizes or would like to help me provide prize art in the future, please note me! I'll contact you before future raffles and ask if you are able to participate in providing prizes (please note that this does bar you from an entry into the contest but you are more than welcome to participate in the prompt).