Journal Entry:
Fri Aug 17, 2018, 7:00 AM
AnimalsPlantsNature
Your Home for APN Photography
We are continuously working here, at
AnimalsPlantsNature
, to get to know our members and what they want from this group. We would like to learn who the members of
AnimalsPlantsNature
are, however, in doing this we realize we have failed to let the members know who we are as Group Admins.
Despite common belief we are not here only to decline your photos.

We are here to showcase your photos! To properly showcase your work we must organize it so that it can be located by others who would like to see it, that is why we are so very strict with our accepting of your works. So, to help you understand why we do what we do, we thought it would be helpful to get to know who we are.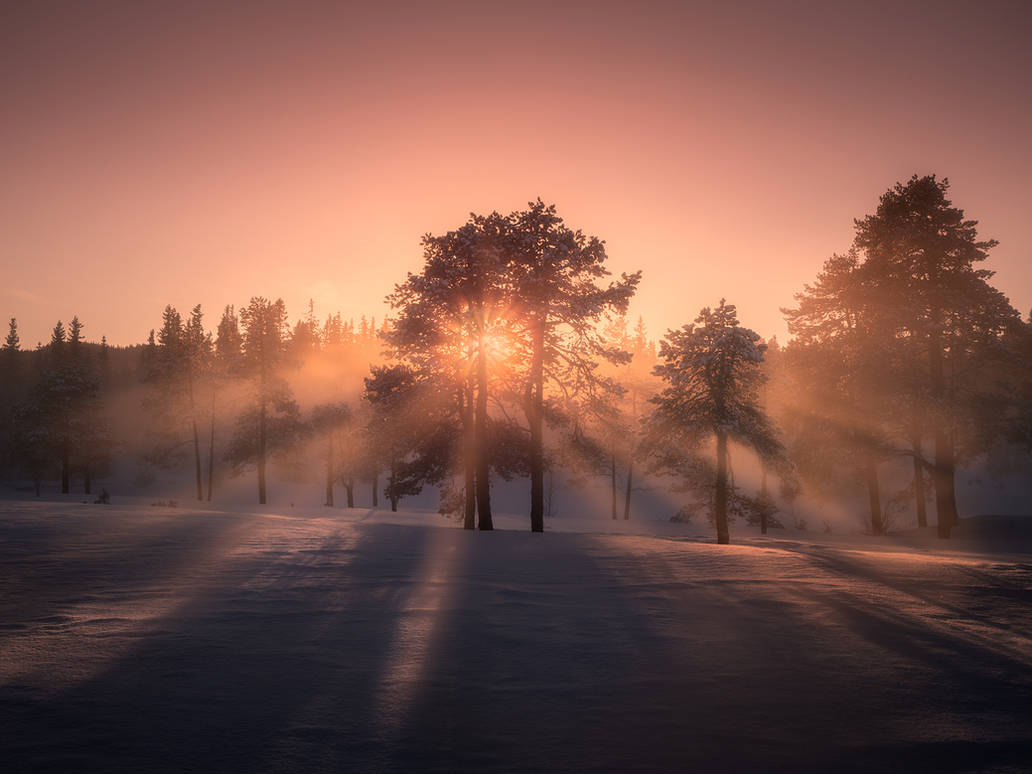 Now, we have a shiny new Admin! Let's
stalk
*cough* meet
streamweb
!

streamweb
, You are one of our newest recruits here at AnimalsPlantsNature. So what made you decide to come to the
dark side
*cough* admin side of our group?

Hey.
It was your Founder, JenFruzz, who brought me to the dark side

She asked me if I could do some monthly articles on photography, which I said yes to. I have actually only been photographing for a couple of years, so I`m happy about already beeing asked about things like that. It means all my hard work the last couple of years, with hours upon hours of practice with both the camera techniques and the post processing is starting to bear fruits.

But my career started about 15 years ago, and I can thank my dad for that. He has always had a big interest in photography, and we are actually going together two weeks this summer on a phototrip to Iceland and also a roadtrip in my home country Norway. When I was 16 I started to get interested in Photoshop, doing mostly graphics. But my dad saw I had talent and wanted me to manipulate some of his photos. Which I did and got addicted.

So from there I started making fantasy manipulations first from his photos, then from stock photos. This I did for many years, which eventually lead to a couple of book covers. I made completely different images from the stocks photos I used, but still I wanted to make manipulations from my own photos. So I bought a DSLR to take my own photos to use in my Photoshop manipulations, but after some time I felt it was even more fun to take actual photography instead of doing manipulations. And that was the start of my photography interest. And since I am living in Norway, which has a lot of beautiful nature I love to spend time in, nature photography was the natural thing for me to do.
Could you please tell us more about yourself, introduce us to you?

So I live in a town called Trondheim in Norway and I`m 39 years old ( but feel like 20). I am an educated graphic and web designer, but as the web bubble burst right after my education was finished, I started working with transport and I now work as a distribution chief. But my main goal is to make photography my living, I just have to obtain the courage enough to do it!

When it comes to photography, I am self learnt. I have read books and seen ALOT of tutorials and of course practiced alot. And all my years before working with manipulations has given me experience to see what will look good also when I am out photographing. And I think also that experience is easy to see on my photos. I like to give my photography a slight fantasy touch and I always look for that magic light when I`m out with my camera.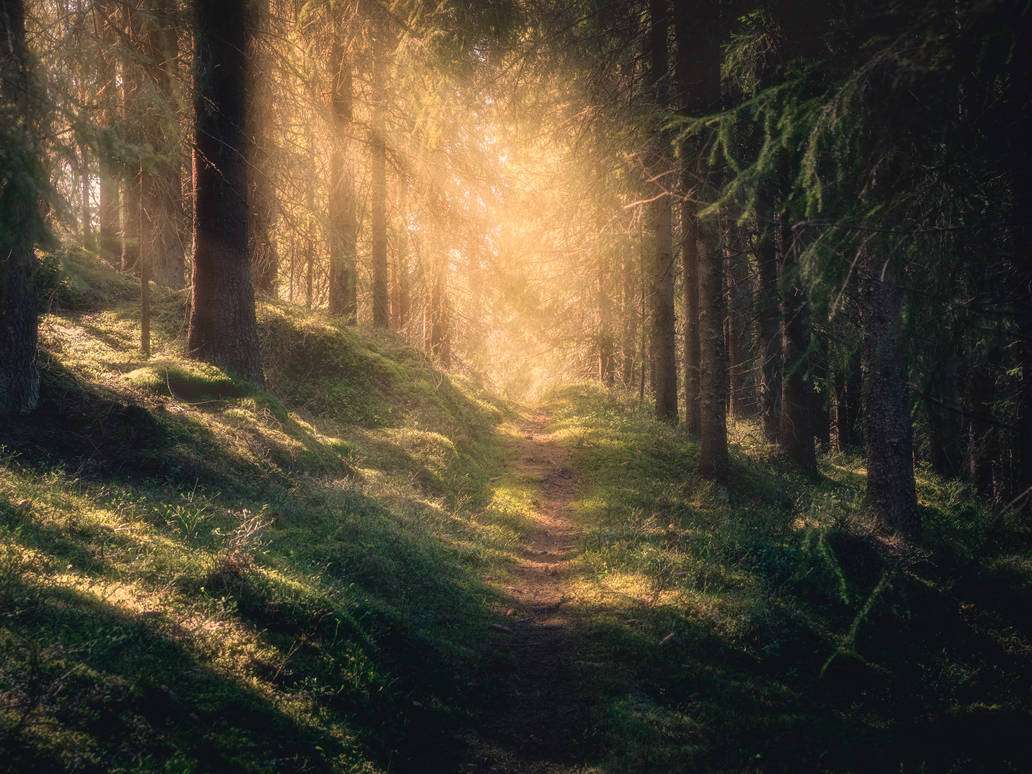 You have an ability to create such a serene atmosphere in your photography. So, now I must ask how do you create such amazing photos? Is it all camera work or is there a decent amount of editing in post… of course it could be both?

In photography nowadays there is of course a lot of post processing which can be done in Lightroom and Photoshop.
But you still need to know your camera and take a good photo first to have the main basis, and also have an eye for good motives. It does not matter all the post processing you can do, if you have done a slack job when taking the photo.

As you mention, I like to frame my main subject to give it more attention. Before I used to sometime forget about the foreground and the sky because I was too preoccupied with the main subject. But photos look some much better when you can also frame the main subject in beautiful nature. So now when I find things I want to photograph, I first spend some time walking about looking for the right angle and something to frame them with, and I also sometimes can wait for hours for the right light and sky.

If I don`t find a good frame, I instead use the rule of third to balance the photography.When I`m happy I head home and post process them first in Lightroom and then Photoshop, mainly working on the light and shadows. One of my main objective in my photos, is to have some really nice light. I also have some softening techniques I use. But I try not to overdo everything you can do in the post processing, which is alot, then it will only end up looking unnatural.
Also I usually plan ahead using the photographer's ephemeris to see where the light will be best and Google maps to look for spots.

So there is a combination of camera work and post processing. But with for instance the light, I need to have a good light in the original photo to have something to work on in the post processing. The post processing is important, but luckily taking a good photo is still the most important.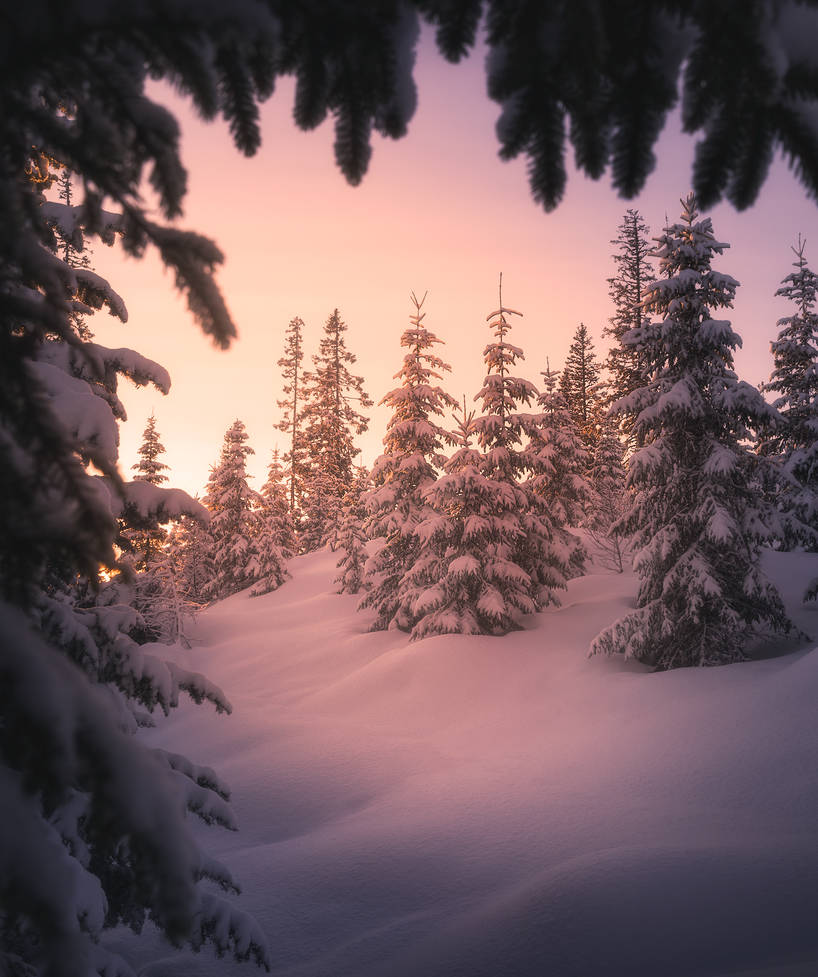 You frame your shots beautifully, between just the right angles or you actually frame them with nature itself. Now, I am pretty sure that there is a question here somewhere… Ah… what are some of your personal favorites within your own gallery, and why?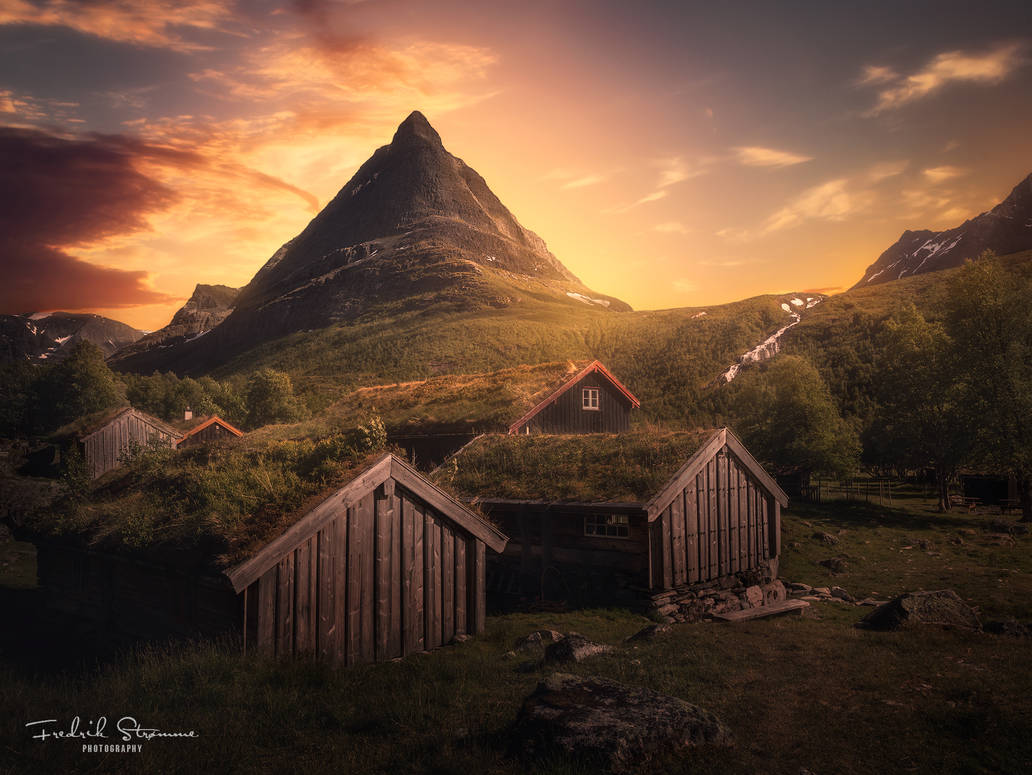 Some of my own favorites is the one called Summer in Innerdalen. This is an area I had thought for a long time that I had to take photo of. And even if the weather report was really good that weekend I was finally going, I was still not sure if I was going to get the photos I wanted. But to my luck, the sky exploded in colors that night and I got just what I was there for.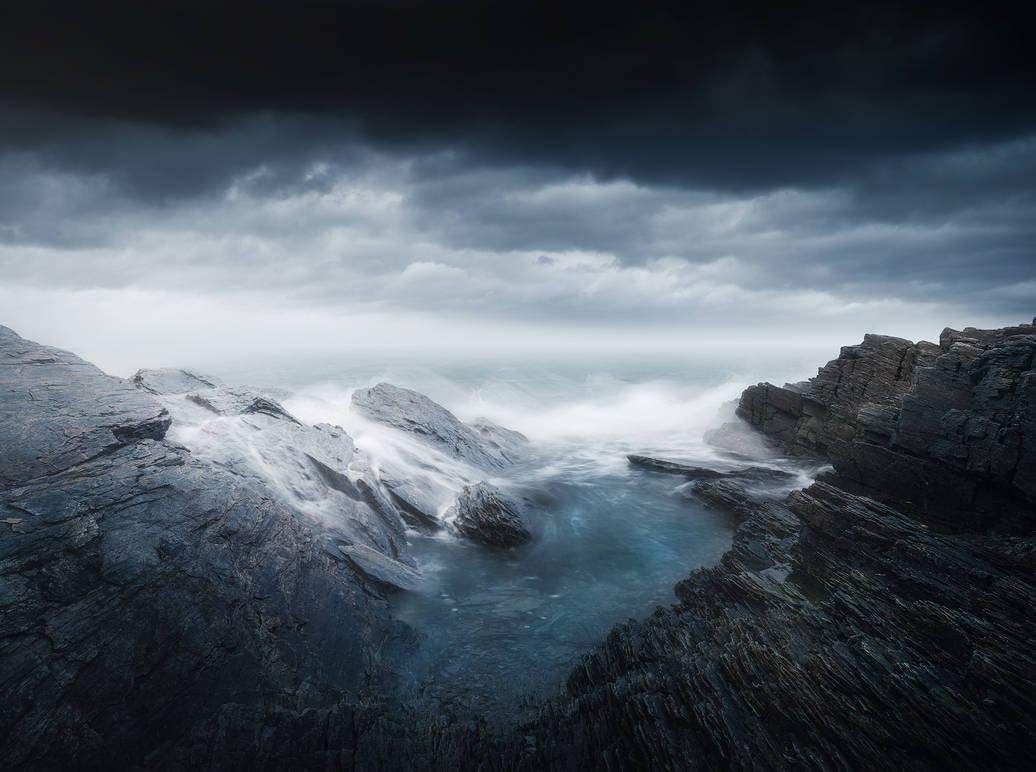 I am also really happy about the one called Catching waves. This is not far from where I live and I had seen this spot a long time ago. It is a really nice spot if the conditions are right, which they seldom are. So I think I waited at least a year before there was a combination of heavy wind and high tides, and I finally got the shots I wanted.
And it might be a year until next time that combination is there.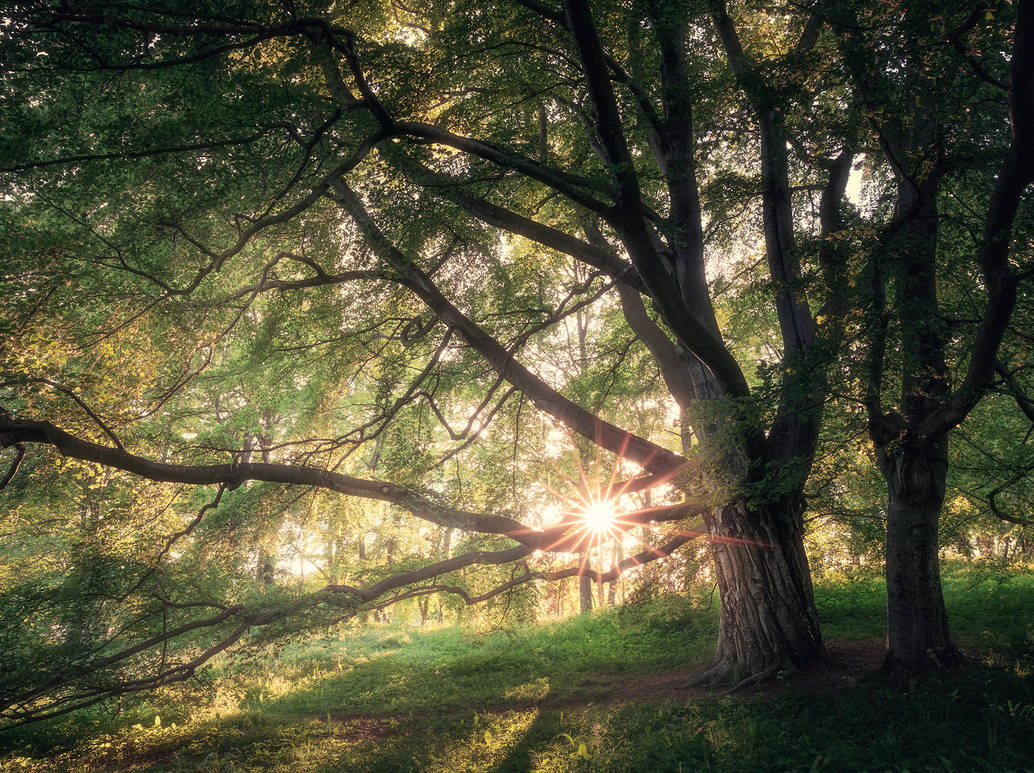 Also I am really satisfied with several of my woodland photos, both from summer and winter. Those are also from my hometown, and it is something really magical about getting out from the noise in the city and to the silent forest looking for motives.


But I started my summer vacation today, and two of those three weeks I am going to use taking photography. So I always strive to take the best photo I have taken.
Now is the time for you to add anything you would like to say, give some encouragement to our members, or just tell us a story:

I feel I have already written too much, so I`m not going to add too much at the end

But if you are thinking about starting with photography, do it!
At least for me it is like a kinder surprise with three things in one: beautiful nature, fresh air and photography.
I think to myself sometimes how lucky I am to have this interest. All that amazing nature experience I have had the last couple of years, I would never had experienced had it not been for my photography interest.
And still there is so much more to come.
Feature Time


Watch

This was a great read

Great work both of you

Reply

This turned out really good

Reply

Of course it did. It has all of your awesome photography in it!

Reply

Thanks for this great interview! Lovely work and a great read.
Reply