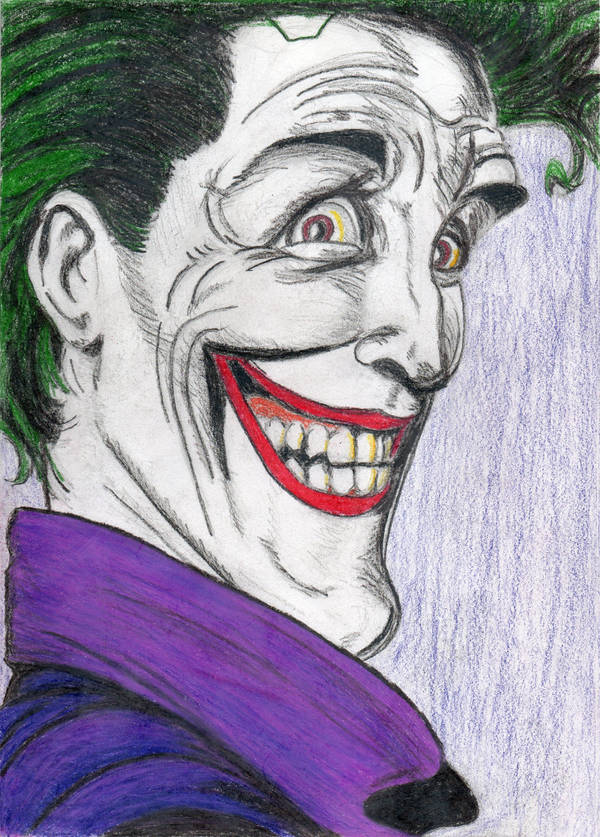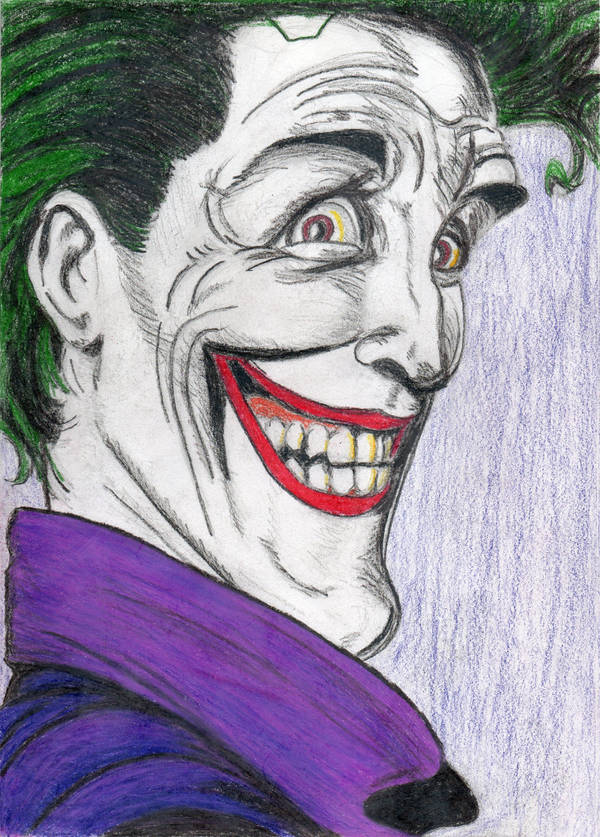 Watch
The Joker, based on Brian Bolland's design in the Batman: The Killing Joke graphic novel.

My first attempt at a more detailed cartoon style.

Colored pencil.

Batman characters © DC Comics.

That's really good! I like all the detailed shading in his face. Does he have brown eyes in the Killing Joke? It's been a whille since I've looked at it,but I'm always confused by fanfictions that have him with green or purple eyes.
Reply

Thanks! As for his eye color, I guess I thought it was brown based on the comic when I drew this. However, just now I looked up the exact panel I based this on online (since I don't have the comic in front of me right now), and upon closer inspection his eyes do appear purple. If you look quickly, they do seem almost brown though.
Reply