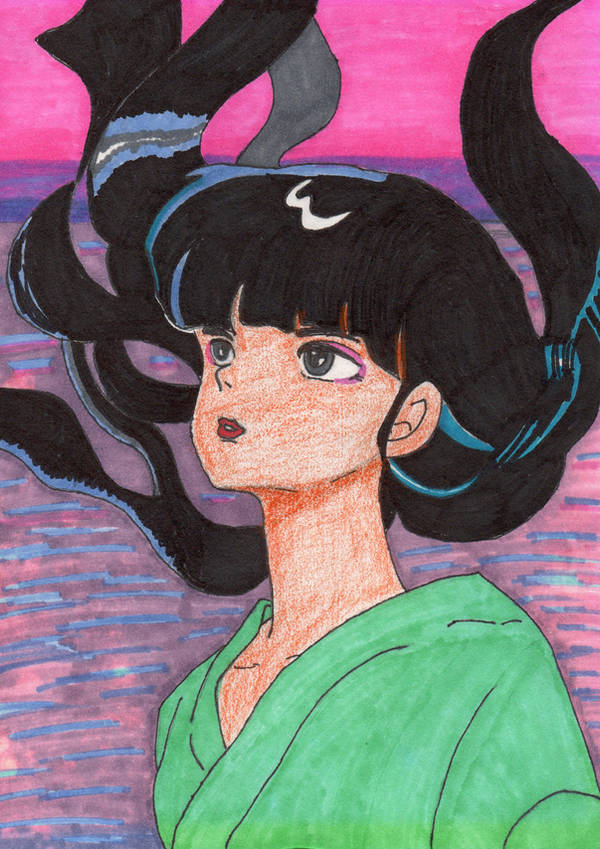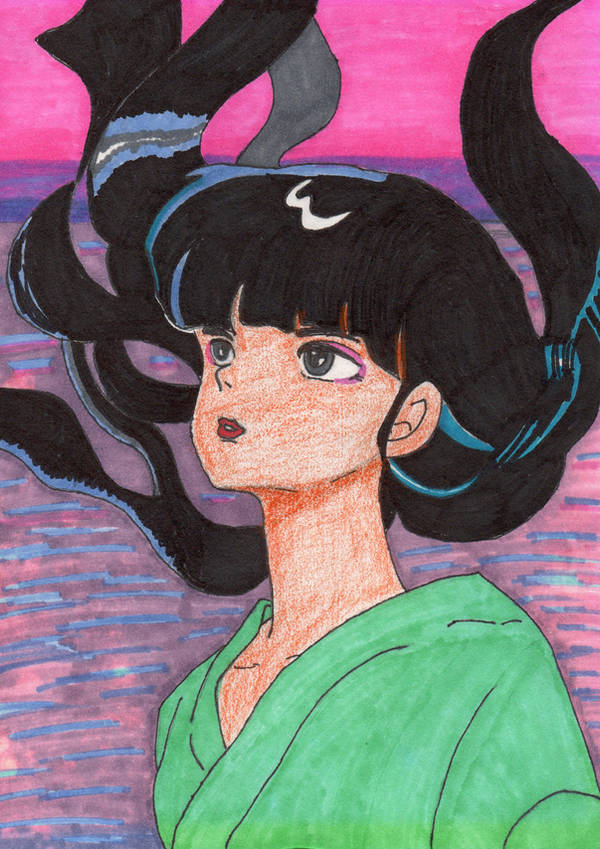 Watch
Mana from Mermaid Saga, done some time ago. Based on a manga volume cover.

Marker and colored pencil.

Mermaid Saga © Rumiko Takahashi.

very well done!
in addition, i have got a question.
i just finished watching the mermaid saga's anime, "mermaid forest" and i was quite disappointed by the end! there is no solution at all, they do not even have a glimpse on a mermaid. is this ending satisfactory for you fans or is there something i missed? another film, manga etc???
thanks for answering me!
Reply

Well, as far as I know, and I could be wrong, but I was under the impression that Takahashi has not officially ended Mermaid Saga, and that she could continue the series with another chapter in the future. After all, she finished One Pound Gospel over a period of 20 years or so. So I never considered Mermaid Saga to be definitively over. I would be happy to see her write more, but at the same time, I do not mind so much if she doesn't. She is currently writing a new series called Rin-ne that can be read on therumicworld.com. Thanks for your comment.
Reply

great job ^^ And I also love her hair

Reply

i love mermaid saga. you did a great job (and i really love the hair)

Reply