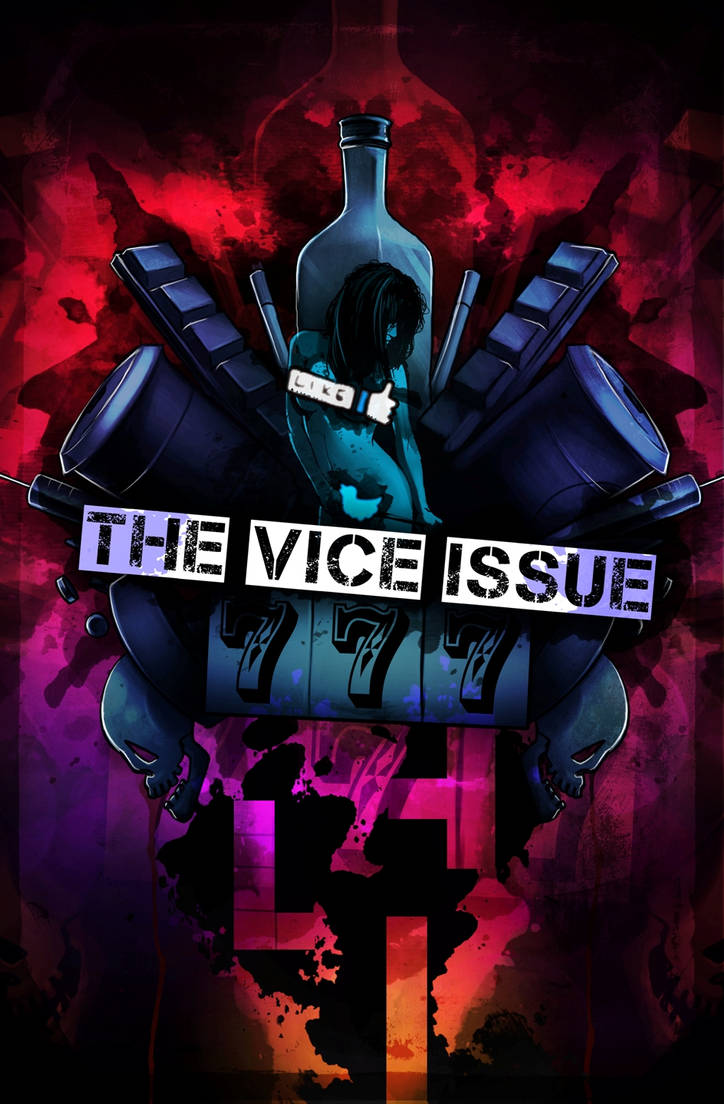 Watch
A cover for my school's newspaper I was asked to knock up, definitely one of the more phoned-in pieces!

It's pretty eerie seeing it on SAIT's news-stands actually~

It's super cool that you got your art work used for something in the school!

Looks crazy and awesome, as always.
Reply

Why thank you Am! Should be doing some more illustrations for an upcoming issue soon, so that'll be fun! How've you been keeping anyway?
Reply

That sounds awesome, I wish you luck.

I've been kinda crappy lately, but that's usually the case. How have you been? I never get to see anyone anymore. Invites just aren't coming my way for parties anymore. How did you get the school to notice your work?
Reply

A couple of peeps in my program work for the Weal and one of them kept buggin' me (based on my class doodles) to do illustrations or whatever for the newspaper, finally I caved and took on the cover job!
We're gonna be marathoning LOTR two weeks before the hobbit if you're up for that! it'll be at Alix's place

Reply

That's really awesome! Glad that you met some people who could get you a job like that.

Cool, chances are I'll be free. It just bothers me that no one else has bothered to invite me.
Reply

I wouldnt worry too much mate, youre the only one we've put the invite out to so far haha, we only ironed out the details a few days back.
Reply

Okay cool. I've just noticed a lot lately that I don't recieve an invite anymore to most things. The latest thing I posted is actually about it, but I also highly doubt anyone has read it cuz it's pretty long. Anyways,is there a day planned for it yet?
Reply

Can't say I know much of what's going on, but it sure is colorful enough! Is the school newspaper in Vegas or something?

j/k of course. At least this looks good though, I once did a piece of art for a class project, and it was back when my 'anime/manga skills' were reallllllly janky, so knowing that old artwork got sent to so many classmates as the front cover is kinda nerve wracking these days..

Reply

Oh I'm probably gonna look back on this in a few years and go "WHAT THE HELL WAS I THINKING", but it seems to have impressed the crowd for now so I'm pleased with that! The issue was all about different vices like the internet, alcohol, pornography etc.

Thanks bro!
Reply