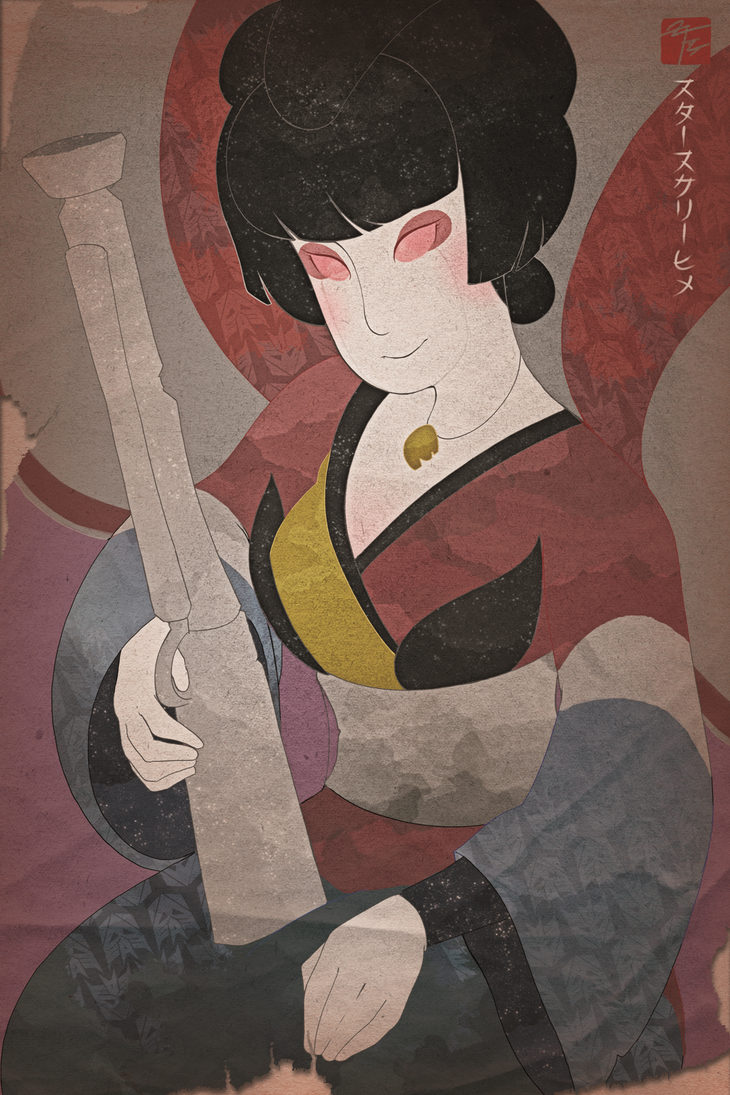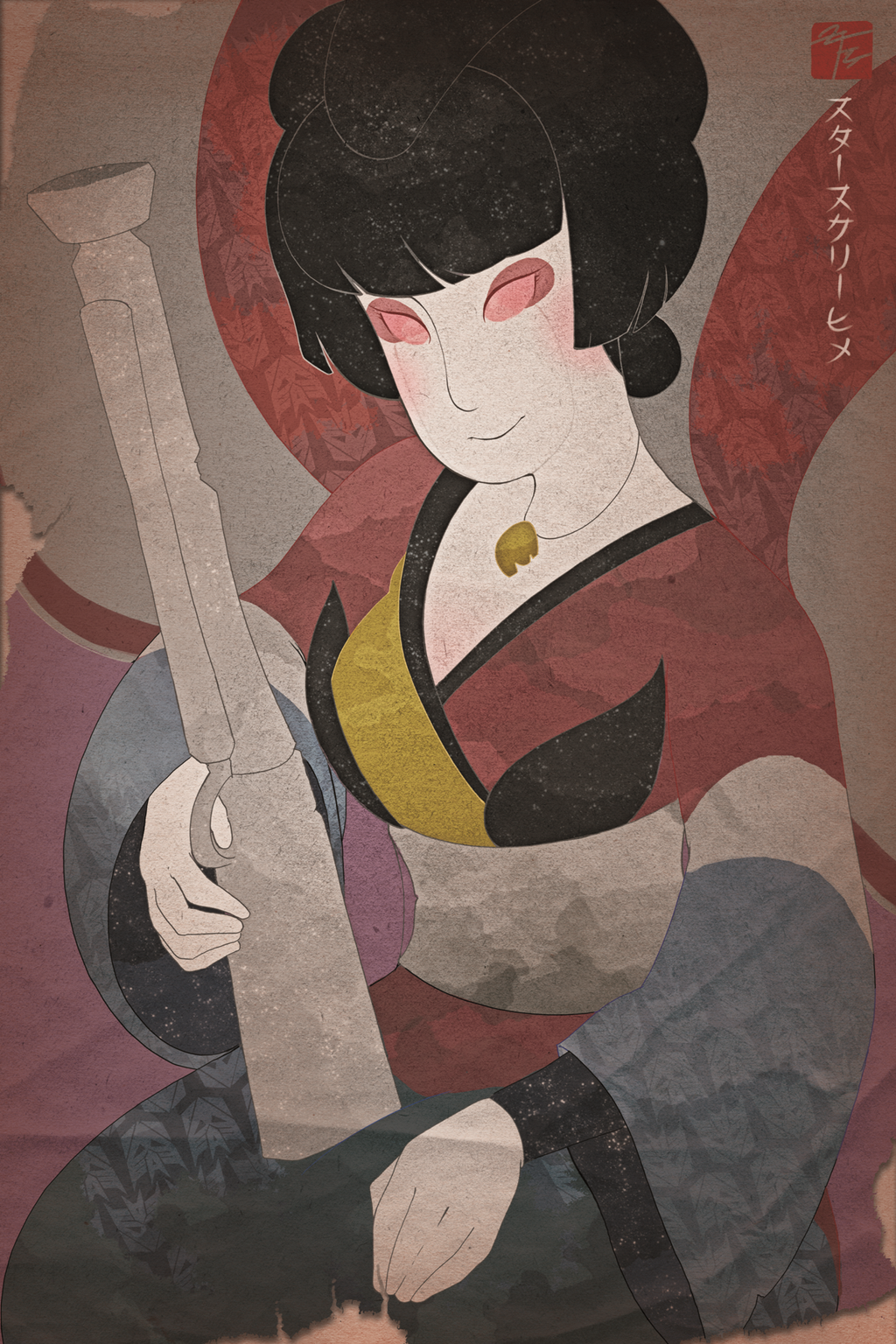 Watch
Some unorthadox Transformers fanart, done for a friends wedding gift!

I-is... is that Princess ... Starscream?? D:


That is really clever, I like how it came out in that traditional Japanese art style, but it's definitely kind of creepy..

Kind of reminds me of the fox/rat guy from Samurai Pizza Cats, the way he would always disguise himself as a woman... seems like something Starscream would do...
Reply

It sure is dude! His fiance was pretty shocked by Starscr-hime too, but she saw the light eventually, definitely appreciate the tip to Samurai Pizza Cats too~
Reply