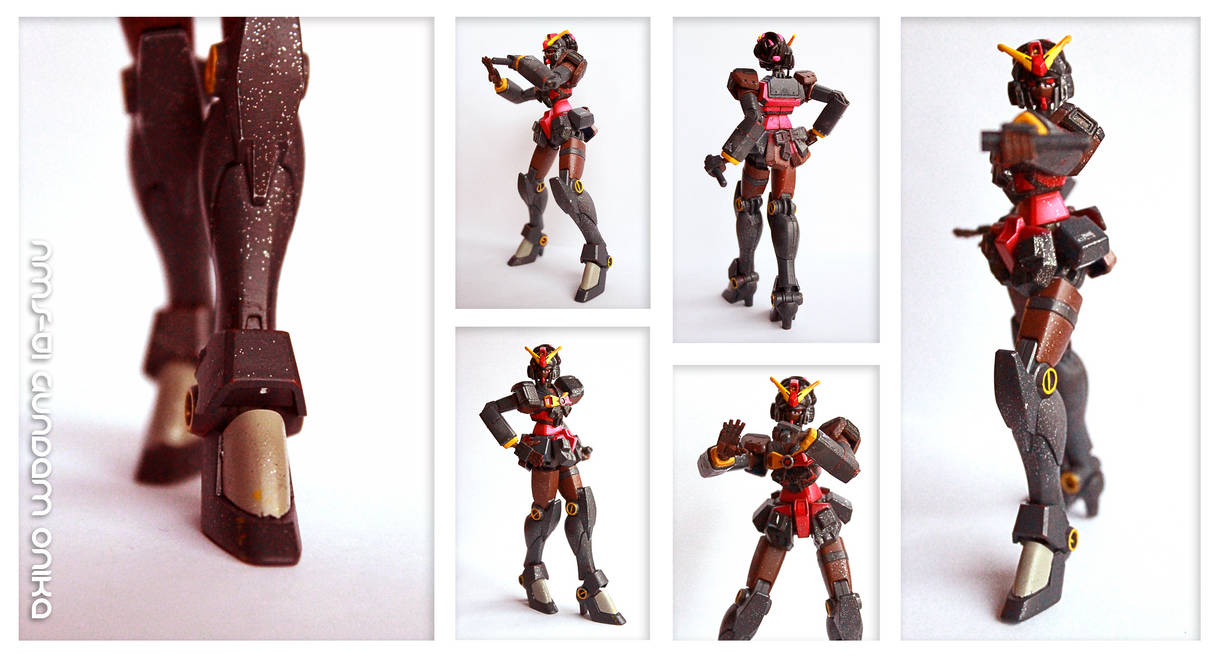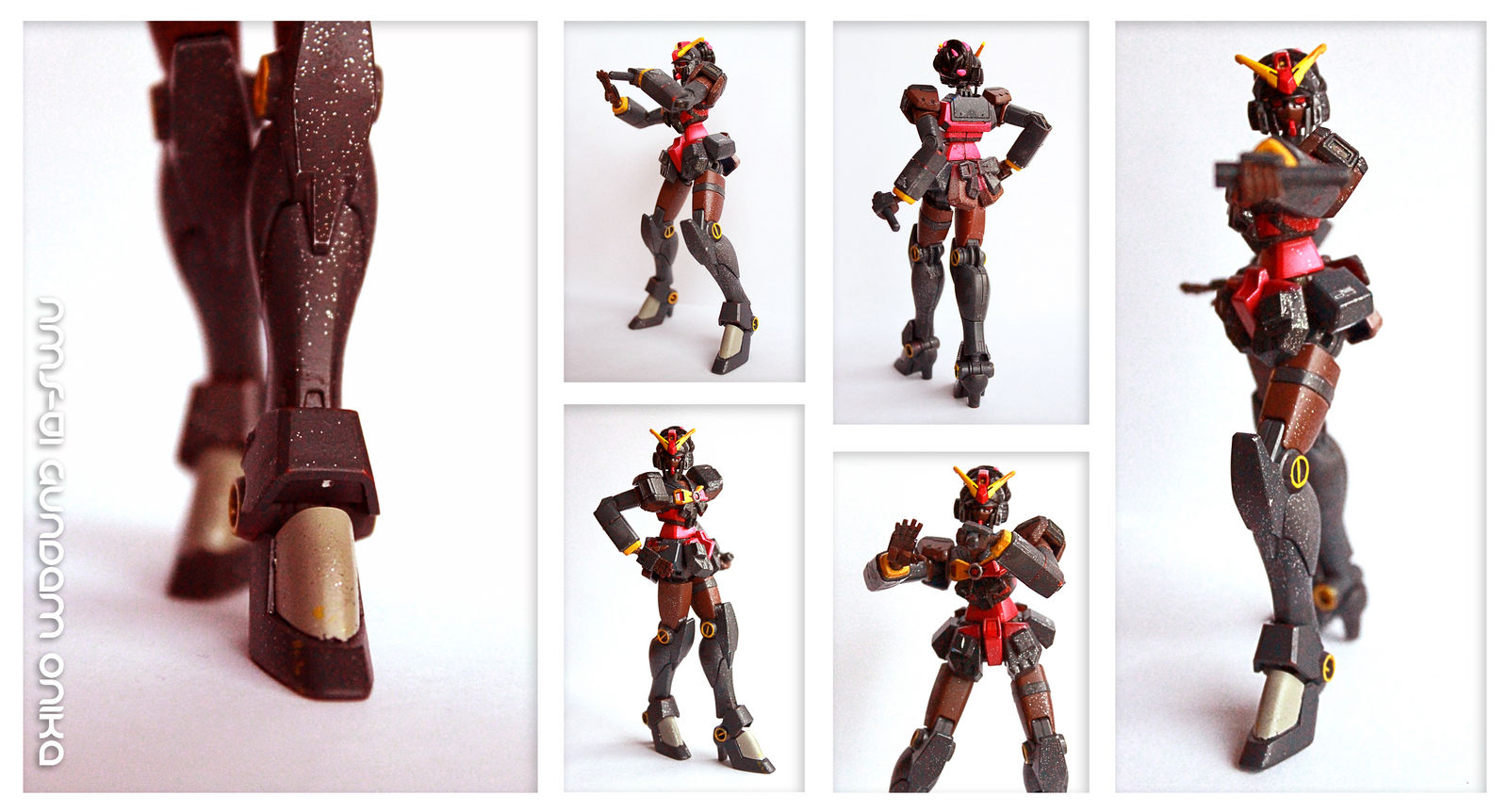 Watch
Didn't really get up to much shiny art this summer, what I DID do however was indulge in some delicious gunpla, so here's an unorthodox Nobell Gundam variant based on Nicki Minaj~

Photos courtesy of my talented lil' sis.

Dat gundam needs some meat on dem bones!
Reply

I wish I could have done a lot more with Gundam models... I still have some of my old GW 144s, but they're not-painted, still have some plastic-tab niblets hanging on and not lining up right, and everything else as basic as you can get. (I did have some old modeling paint that I used on a few pieces that needed it because they were the wrong color, but not nearly enough paint to get everything looking good.) That's cool that you can do things like that though, pick and choose different parts, have posable hands, color it differently to make your own custom model. Our local stores stopped selling them probably five to ten years ago when the Toonami lineup of Gundam shows disappeared, so I'd have to special-order and pay gobs of S&H to get any more these days. Not bad, anyway..
Reply

I utterly destroyed my Gundam Wing kits as a kid dude, I hope I can make some good karma for myself by doing a decent job on the kits I get from here on out! Robot4Less.com is a pretty damn good site for model kits, luckily there's a few stores here in downtown Calgary that sell them too, albeit for a substantial markup, haha.
Reply