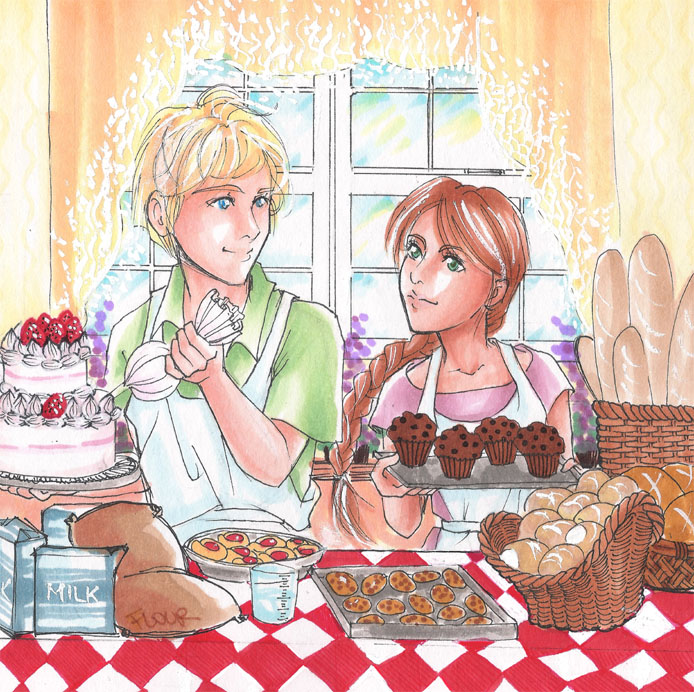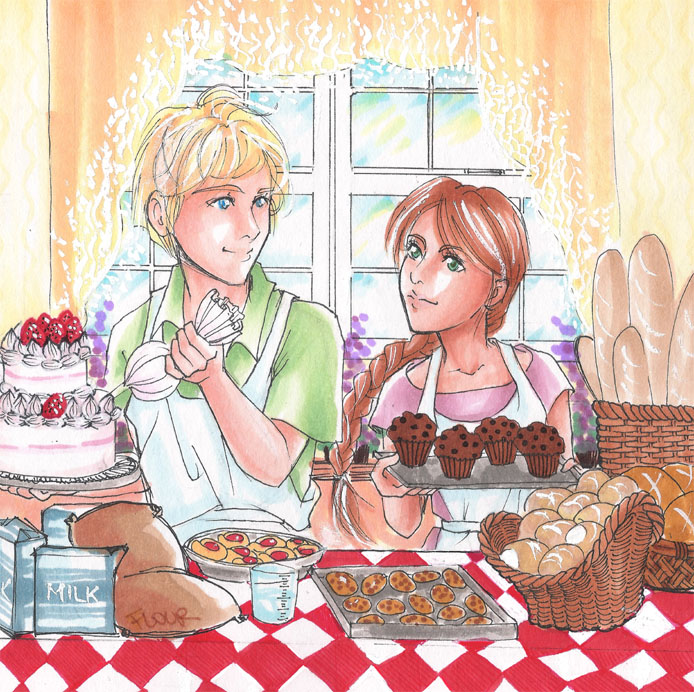 Watch
This is the first drawing is a series that I will call "Slice of Life", I will draw scenes for different animes/books that picture the main characters in a moment that is part of every-day-life.
So to begin here are Peeta and Katniss, from the Hunger Games book series. I just finish the 3 books and I loved them. Though I wished for more Peeta/Katniss in the 3rd one... meh.
Media: Pencil, ink and copic markers.
TIme: 5-6h
Hope you like it!
As always, constructive criticism is welcome.
EDIT: As some people pointed out, Katniss has gray eyes and black hair. The eyes was a mistake on my part (sorry! will correct next time), but the hair was colored lighter on purpose to fit the general light color of the picture.

Hope that doesn't bother you too much.