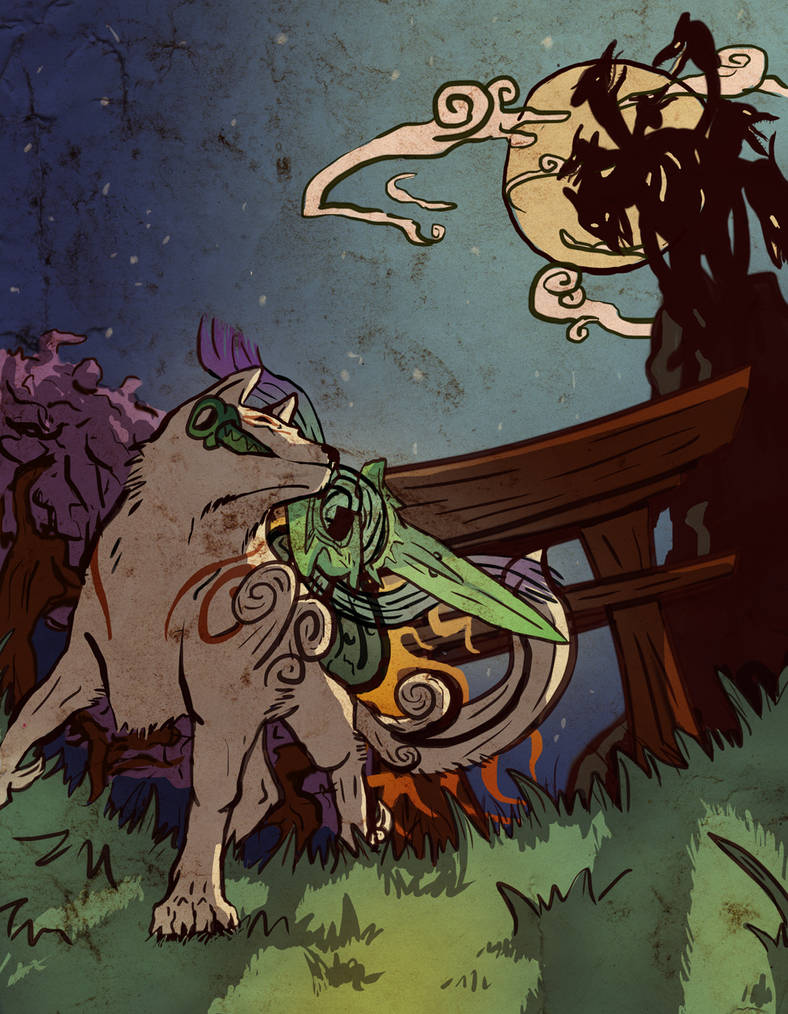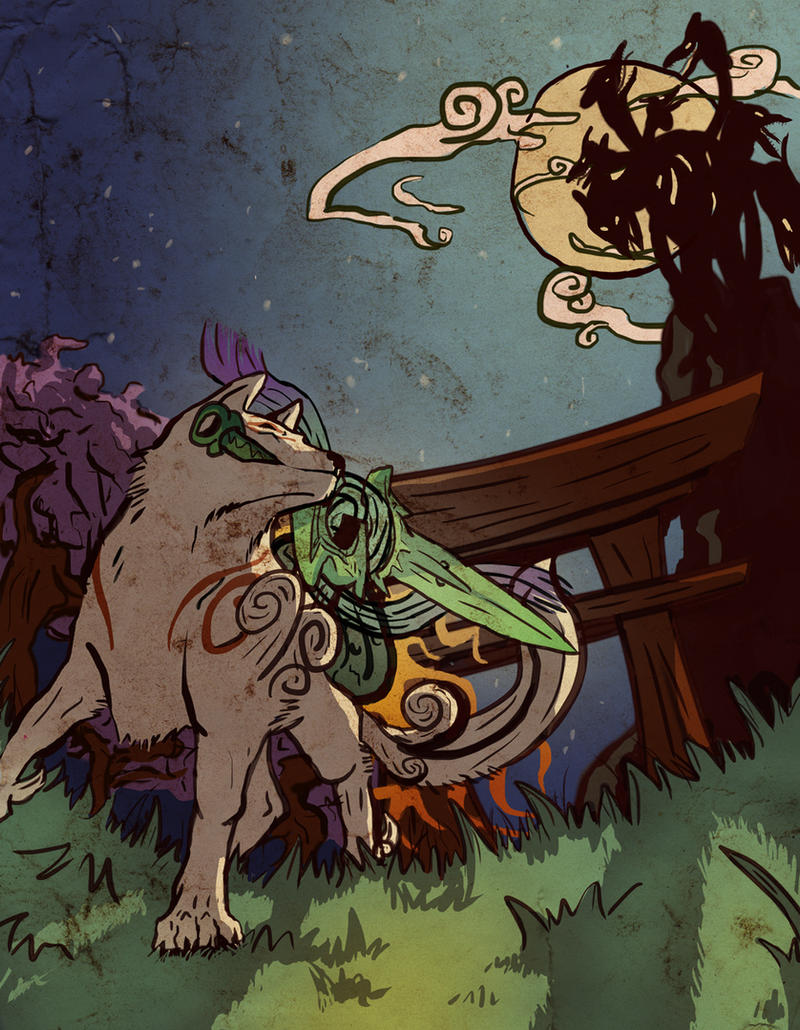 Watch
EDIT:
Holy! WOW GUYS! A 2ND DD?! I am so happy I got one that included a piece of art and not a stock photo! I love when people use my stock but it's not my passion. Thank you so much `
CreativeJenn
and `
innocencedied2nite
!
And I will say I know there is a fault with the 2 weapons Ammy has (the one on her back and in her mouth) since you can only see one weapon at a time while playing the game (yes, I know you can combine weapons). It had been a while since I played the actual game when I drew it. Went right to playing and defeated it a 3rd or 4th time.
</edit>
Edit 2:
12/07/12- Took out the watermark and cut the black boarders.
-----
My very first Okami fanart!

I really loved the game and I wish they would re-create it for the PS3! The
Blade of Kusanagi
is my favorite sword design in the game which is why I used it. :3
How to make your brush in Photoshop look "wet"
I don't like the watercolor preset brushes. so I do this
1. Choose one of the default brushes (preferably "Hard Round")
2. Click on the icon which looks like a folder with a silhouette of a can of brushes. (should be next to the brush size scroll box)
3. Click "Wet Edges"
4. (Choose your size) Then choose your spacing and hardness. I do: Spacing-25% and Hardness-15%
5. Experiment and play around. I duplicated the lineart layer to make the strokes bold so I didn't have to go over them to keep the strokes clean.
P.S. I NEVER
EVER
use black lineart! All my lineart are usually red or purple. I do this for layer adjustment reasons
Texture:
*
Esther-Sanz
[link]
Amaterasu and Orochi (c) Clover Studios
Daily Deviation
Given 2012-05-04
The suggester says, "It's a lovely work with an art style I usually don't see. The muted tones really compliment the design, leaving the over all effect to be rather stunning. The details are many and its like looking for hidden gems throughout."
Amaterasu vs Orochi- Okami
by ~
amandas-sketches
(
Suggested by RavensQuill and Featured by TheCreativeJenn
)