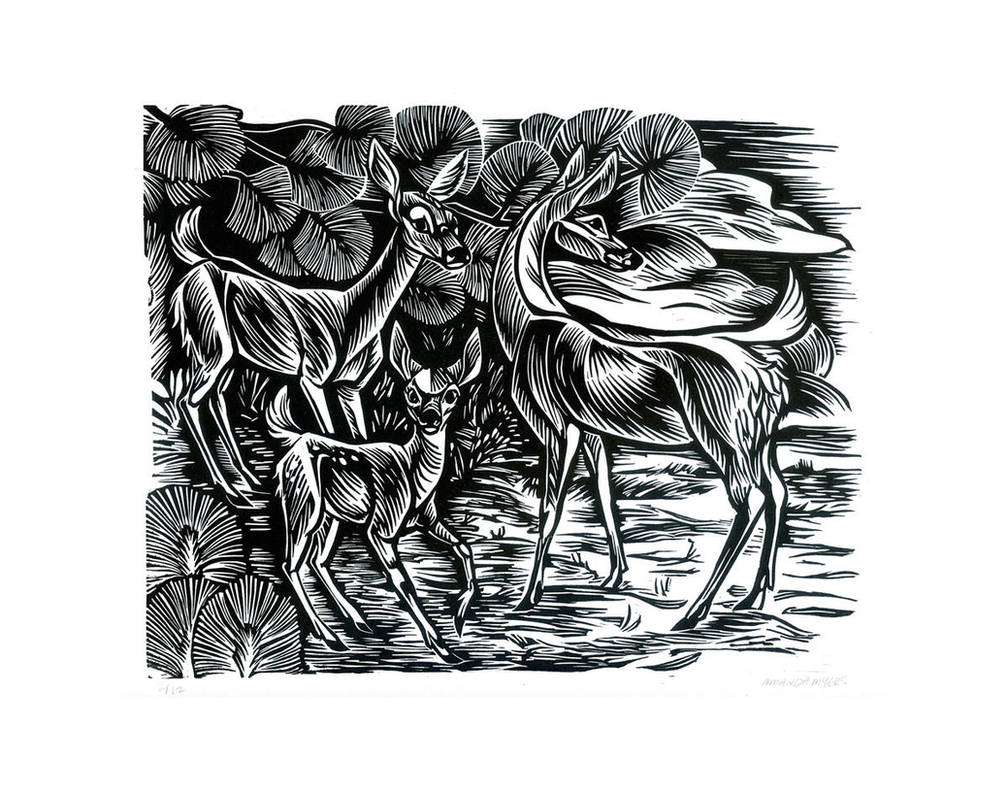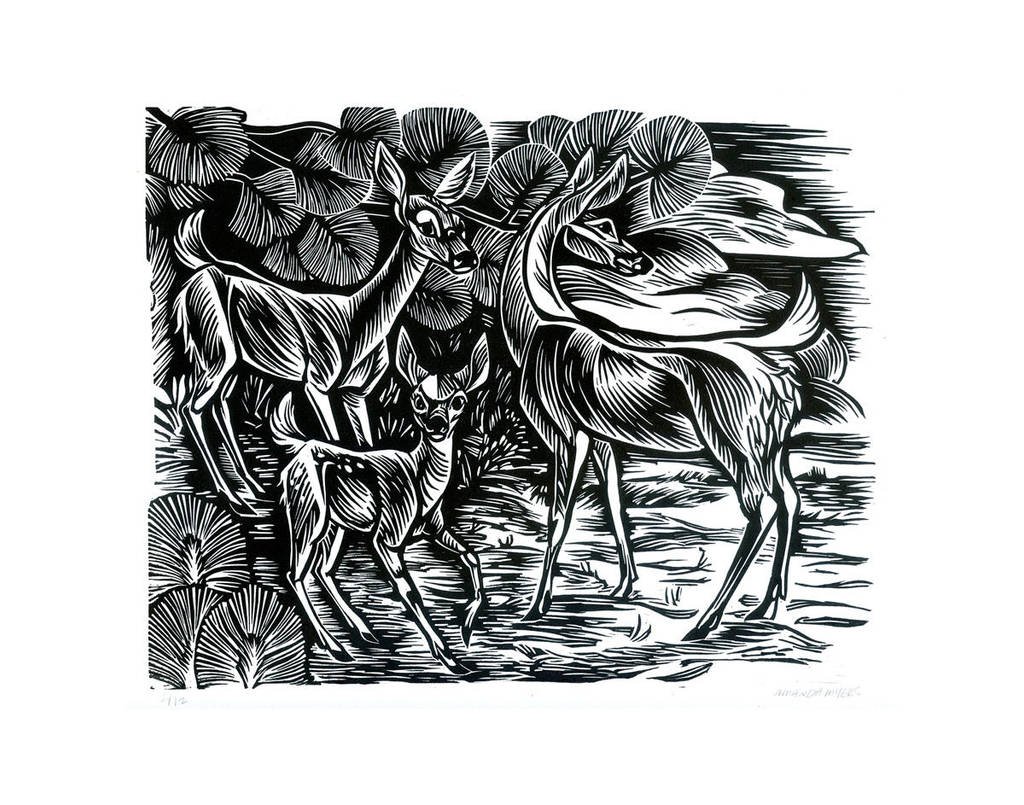 Watch
I'm a little behind with my personal goal for the year of creating one print a month/or 12 prints in a year, but I feel that considering how busy life has been and how much more detailed this print is compared to my others, I'm doing just fine.
Inspired by living most of my life in the Southern United States pine belt, this print depicts a small group of whitetail deer on the edge of a pine forest. Specifically, longleaf pine forests- which at their peak stretched over more than 92 million acres, is one of the most biologically diverse habitats. Unfortunately, most of the virgin pine forests are gone and a number of species have suffered from habitat loss. The good news is that the value of these forests have not gone unnoticed and that there are a number of land management and conservation groups working to protect and expand them.
Whitetail deer are one of the species that live in the forests and are commonly seen near roads that cross through them. While I did not depict the roadside here, I definitely pulled inspiration from personal experiences. Thankfully, I have never hit one crossing.
If you would like to purchase a print, you can find them in my Etsy shop:
www.etsy.com/listing/607630807…