In black and white without adornment, our humility a pride filled display.
Be simple and straight and keep eyes unfocused and downward gazing.
All are granted their Lord's grace; all beneath their shaded concealment wear and live in wealth. They are hushed, as gathering commences; no raised voice to offer offense in this place of ancient. They contain no fear, no unsettled nervousness; they do not touch, and separate by gender; their observance has formula though implication has been bred from them in squander.
The ones armed, they are garbed in the contentment of faith.
Only they carry memory of costs of straying, some scarred by body knowledge of disobeying.
Our black is long and light in weight, though mine is less elegant, wool that has carried centuries; rough and mended I appear, as I am, distress in motion on Shabbat. I bear no smiles in subtle carriage; I am freestanding, I to am scarred, buried in the ages. My hand touches stone in affirmation;
Yes, I am here again, smoked ripped bled out pale and still uncommitted. Do you yet stir younger one?
The sun here burns hard on stone, dust and flesh; my nails drift light across scored granite surfaces.
I alone am scarved and veiled; that isolation of curtain between world and self that older experiences with what conceals itself here draws forth. That one item in excess of proper observance sets my presence apart. The females lay a distance between their existence and my own, each unsettled by this stranger potential among their cloistered grouping.
Modern and ancient here to atone.
There is script that I have inked upon my fleshes and the subtle phrases are hennaed to fingertip's final grip at air. Eyes have locked in passage along these stones to make judgment but to the examining scrutiny of these symbols no memories remain.
Woven joined language only you and I now share younger one, like blood in offering only we recall.
There are no horns, no stench of burning meat, no spray of blood or shouts of holy graces in this worn swept plaza. My bare and hennaed feet firm plant and callous grind on heat wavered stone as I lay purchase on modern times.
ר֫וּע, nameless younger one.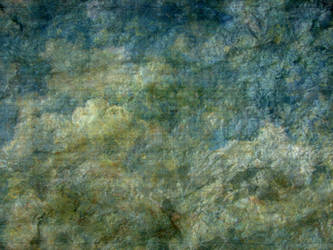 fantasystock.deviantart.com/
.