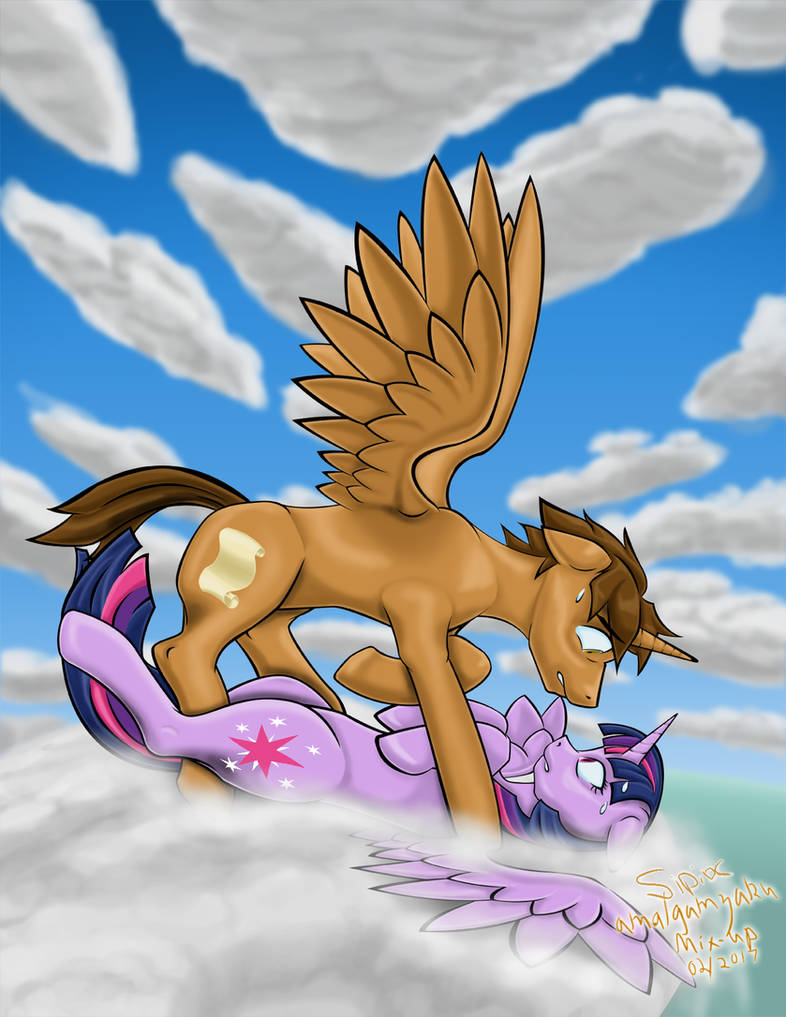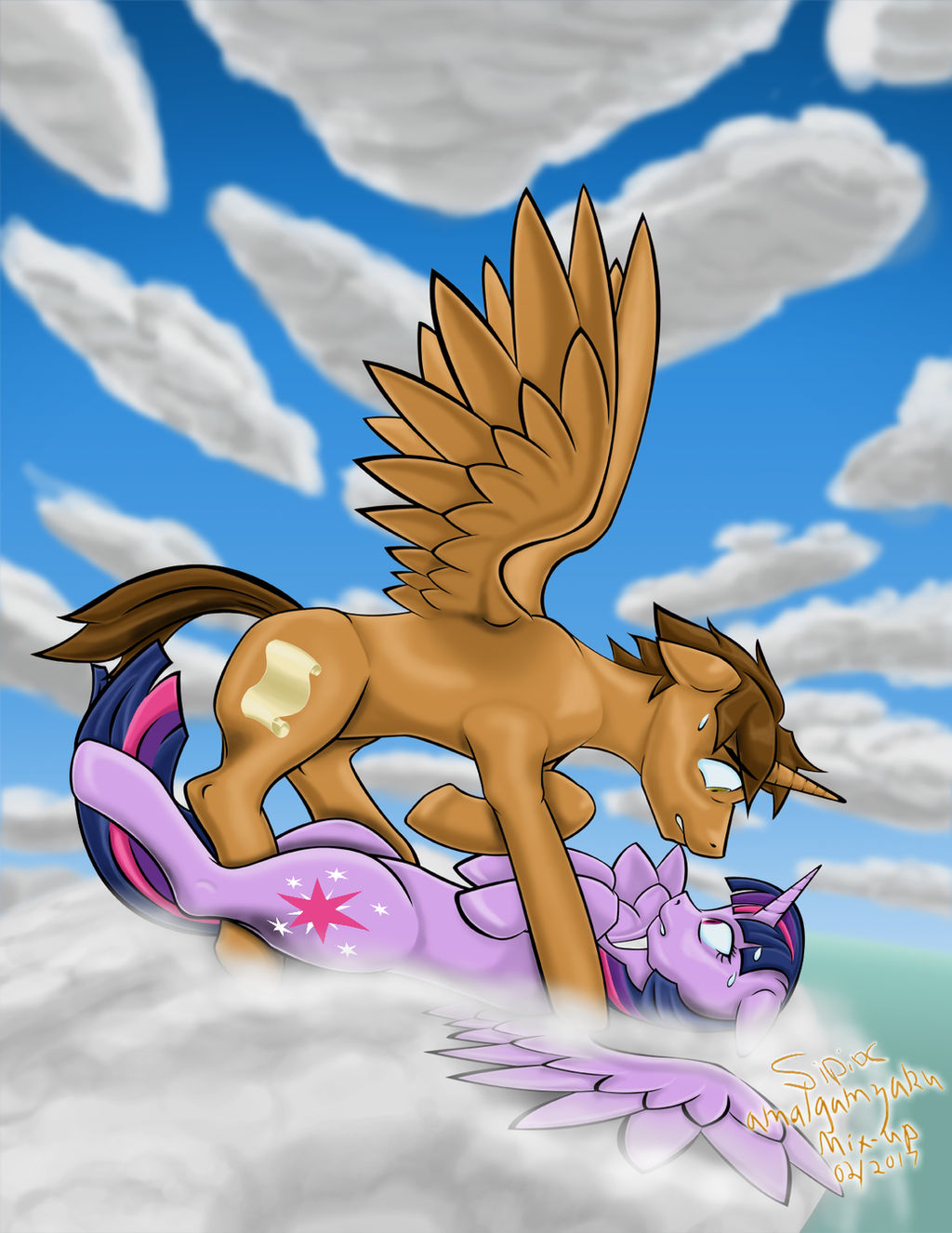 Watch
this is the cover art for the the story
Secret of Flying
by
Hiver
this was requested by
Sipioc
to help and color it for his sketch
Awkward Landings
. This was an interesting quick work that I used to try out a few new tricks with the vector path for selecting different sections of the bodies, which I am not entirely sure it was a time saver, but at least saved me the trouble of contently using the selection tool for the different shadings layers. The fun part was the inking of the wings of page, the brown stallion alicorn, with was fun to play with the thickness of the lines, and I also used them as a basis for Twilight's wings as well. I think I could have done a better job for the shading with the the gausium blur tool to make the transition of the shading look more seamless, but I think I can do better next time. I can't say that I put a lot of work on the clouds, but I think they cam out rather okay for the most part.

This is a really cute picture. I must say, this might make me pick up that series again. I had dropped the first story halfway through back then, mostly due to a lack of time.

Say, how was that, working from someone else' sketch?

Not sure what you are unsatisfied about though, I rather like the effect you did on the clouds and the likes. Especially the part where Twilight's wings come out of. The blurry, foggy effect works well, I think. Gives a much more realistic feel then a straight up surface.
Reply

Thanks, working with someones else sketch is a chance to explore someones else method of drawing, and examine how they go about it while working on it. It is interesting to explore a different style of drawing with this more anime-ish style of drawing, which was refreshing to tread off from my usual style of art.
For the clouds, I was mostly taking about the one in the background, I didn't spend much time in organizing them in more even natural fluid way, which they don't look like they are going clearly in the same direction flow as well as I has hoped for.
Reply

Cool! I am reading the story that this is the cover for.
Reply

WOW that is great! looks fantastic

Oh and folks the story this cover is for, is great too. Make sure you read the previous lead up stories before it or you will be a bit lost.
Reply

thanks, glade to hear you like my work on this one. So what do you like about it, just courious to know so that I can better understand what you think about it? And, as for the story itself, it is a great read as well as you say.
Reply