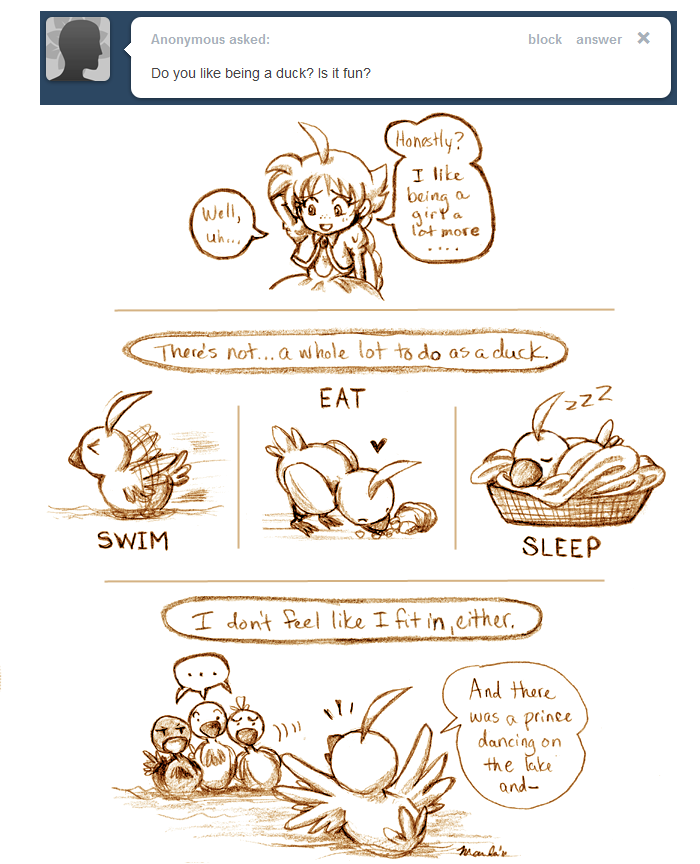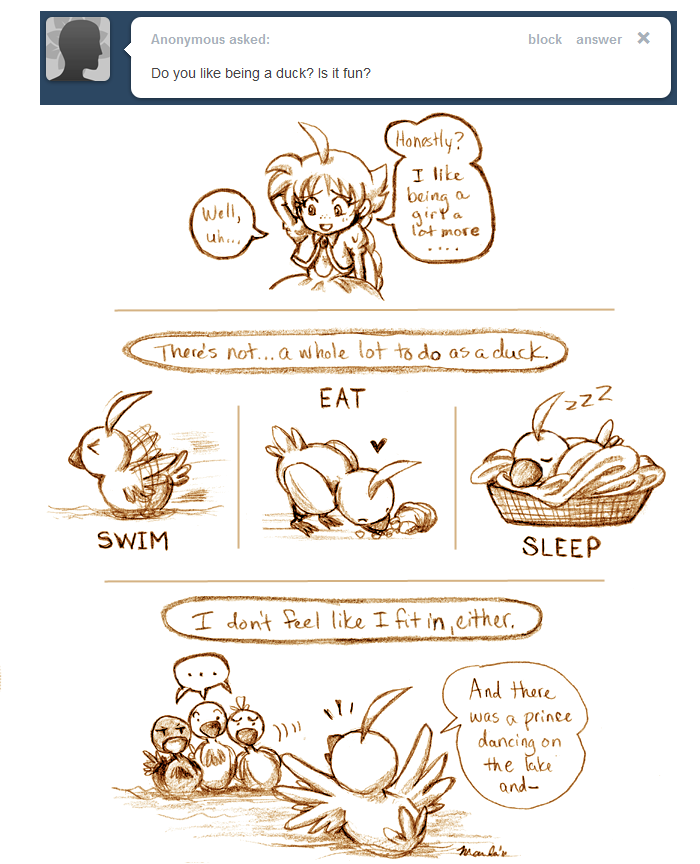 Watch
This is
Princess Tutu
fanart from an
Ask Ahiru
account that I made on tumblr. You can find it here:
[link]
I kind of suck at drawing ducks, but I gave this one a try. Poor Ahiru... the other ducks just don't understand her fascination with humans. D:
Anyway, I hope you enjoy~
This was sketched on paper and the lineart color changed in Adobe Photoshop 7.0.
Ahiru is not my character. She belongs to the wonderful Itoh Ikuko and HAL Films.

The art, however, is copyright to Amako-chan on Deviant art. Please do not reuse or reupload without permission. Thank you!