Hello, deviantart!

Has been forever since I've been active on this site, I got some news.
My first original story: NOI
I am here today to remind you I've started uploading the first pages of my manga project "NOI" (us).
It will be a soft yuri themed manga: Noi is the story of two doe ladies that will have to learn to live together, as they only have each other! This is my first attempt in developing characters so much and creating something all by my own! I am very excited! Here are the first pages:
Do you like it so far?? I hope so!! The more support it gets, the more I can focus on creating pages and sharing them with you!
If you want to support me or want to read more NOI please consider PATREOOON!
What's Patreon?
Hehehe! Patreon is an awesome online platform/site that lets fans support creators by becoming patrons!! And not only that, patron get exclusive goodies monthly in exchange for the help and support. In my case, you would help me to deliver more NOI pages a month and get raffles, private livestreams and art as exchange, like this!: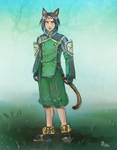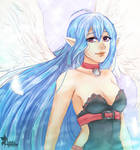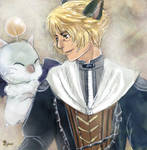 I opened Patreon and last month was quite a success! I've got 22 kind souls trusting me and supporting NOI! I would be truly thankful if you could take a moment to browse
my Patreon page
, and please remember any ammount is appreciated!
www.patreon.com/amaipetisu
That's all I wanted to share so far! I have a lot of messages and deviations to check, and a lot of people that I'd like to recover contact with! So feel free to toss me a message and I'll keep an eye on you and your art again!
Thank you for reading and I wish you a good day!