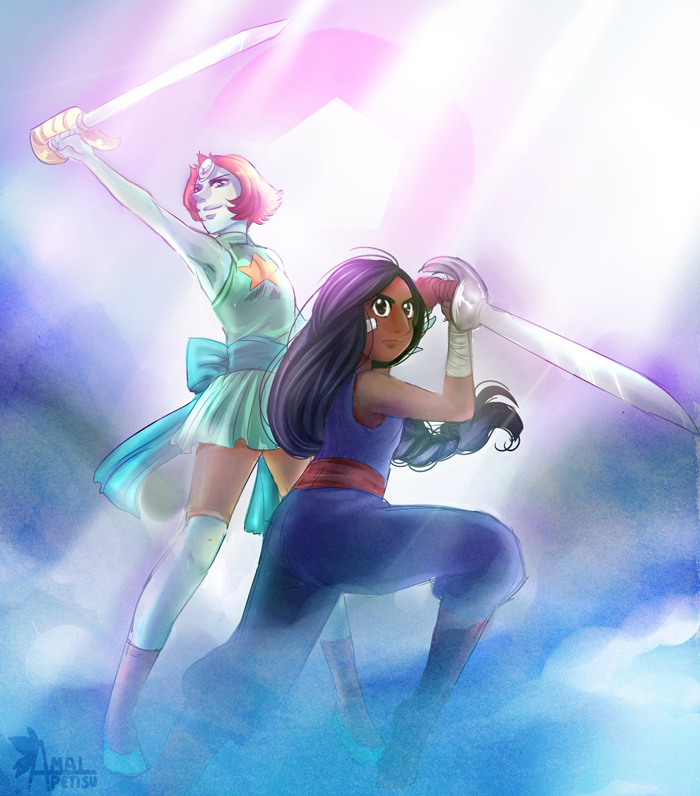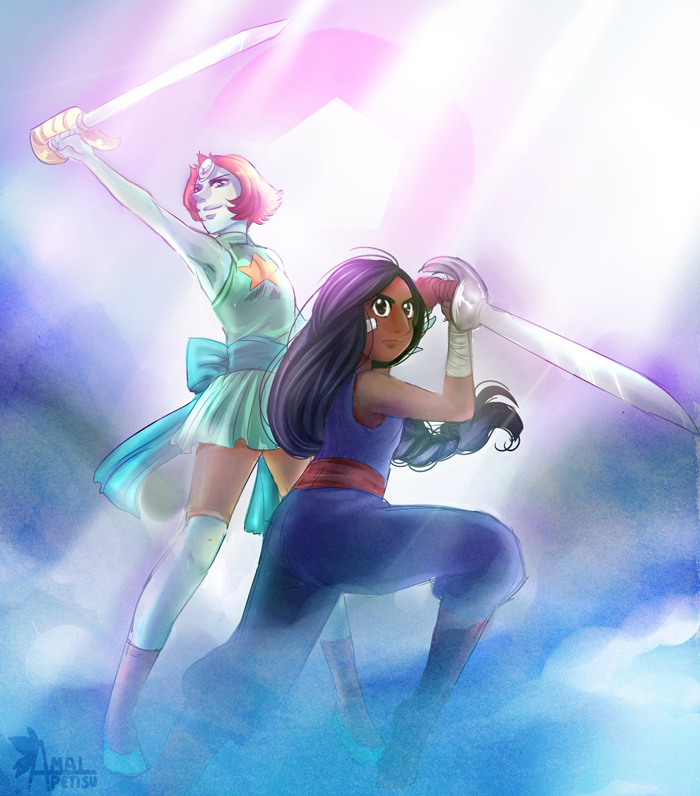 Watch

Reply

Reply

Wow *0* It's beautiful :3
Reply

No puedo explicarte cuanto me encanta este arte!!! ahhhhhh <3 love it peti! mega awesome as always // steven universe es lo mejor!!!
Reply

Aaaaa, this episode!
You really captured the feelings that came out during the training! The effects around their feet is nice, as they were fighting a lot in the mist/clouds. The style is also great! It's yours, but also with elements from the show.

Love it!
Reply

Ok, first impression "Wow, fantastic, amazing, stupendous..." because this looks absolutely marvelous. I really love the overall composition, the dynamic poses and the characters looks extremely well done. There's a real nice ambiance with the fog and the lighting is intense. Oh, and that symbolic background it's all just superb. Very, VERY nice work, kudos~
Reply