G'day folks,
If anyone in the Petaling Jaya/Kuala Lumpur/Shah Alam area is looking for a cheap, decently sized, mid-range model graphics tablet in good working condition I have a used Intuous3 that I'm willing to sell. I recently acquired a new Intuous5 and have no further use for the old Intuous3.
Product for sale:
Intuous3 PTZ-360 Graphics Tablet with Tablet Pen. Installation CDs + original packaging included. Latest drivers can be downloaded from Wacom's website if necessary.
Asking price : RM550 (COD)
Delivery : by hand to various areas in PJ/KL/Shah Alam or collect yourself in Kelana Jaya
[Specs]
Product : PTZ-630
Age : 4 years
Pressure Sensitivity : 1024 levels
Tilt Sensitivity : +/- 60 degrees
Tablet Active Area : 6" x 8"
Tablet Resolution : 5080 lpi
Reporting rate : 200 pps
Touch Strips : 2
ExpressKeys : 8
Pen Side Buttons : 2
Interface: USB
[Notes]
Overall in good working condition. Tablet overlay surface slightly worn (still relatively smooth for normal usage). ExpressKeys, Touch Strip and USB cable still in good condition. Pen side button slightly worn out, nib in excellent condition (brand new replacement from Intuous4 series standard pen nibs), eraser nib in excellent condition (hardly ever used).
It is cheaper compared to a brand new low-range Intuous Pen tablets (formerly known as Bamboo Pen Tablets) of similar size, not to mention the Intuous3 has twice the number of ExpressKeys and it also has 2 touch strips.
[Images]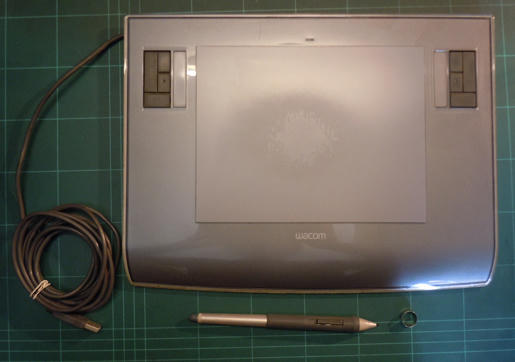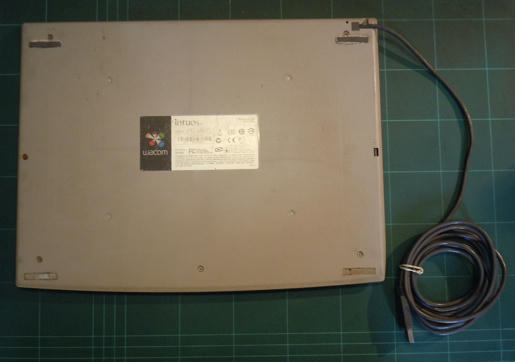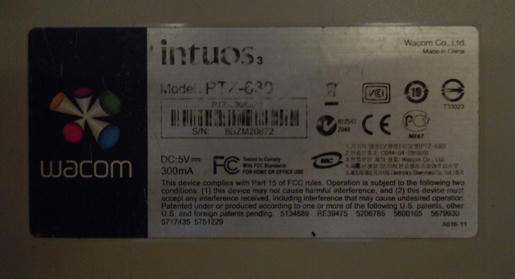 [Contact]
Send me a note if you're interested in purchasing the tablet or if you need more info.