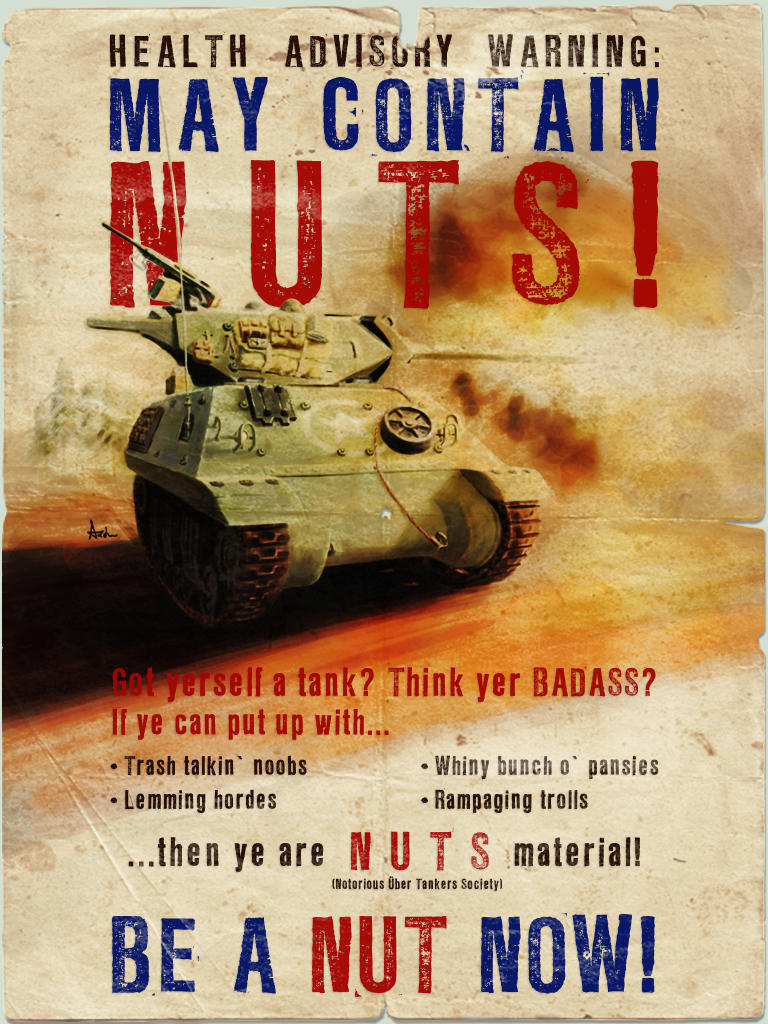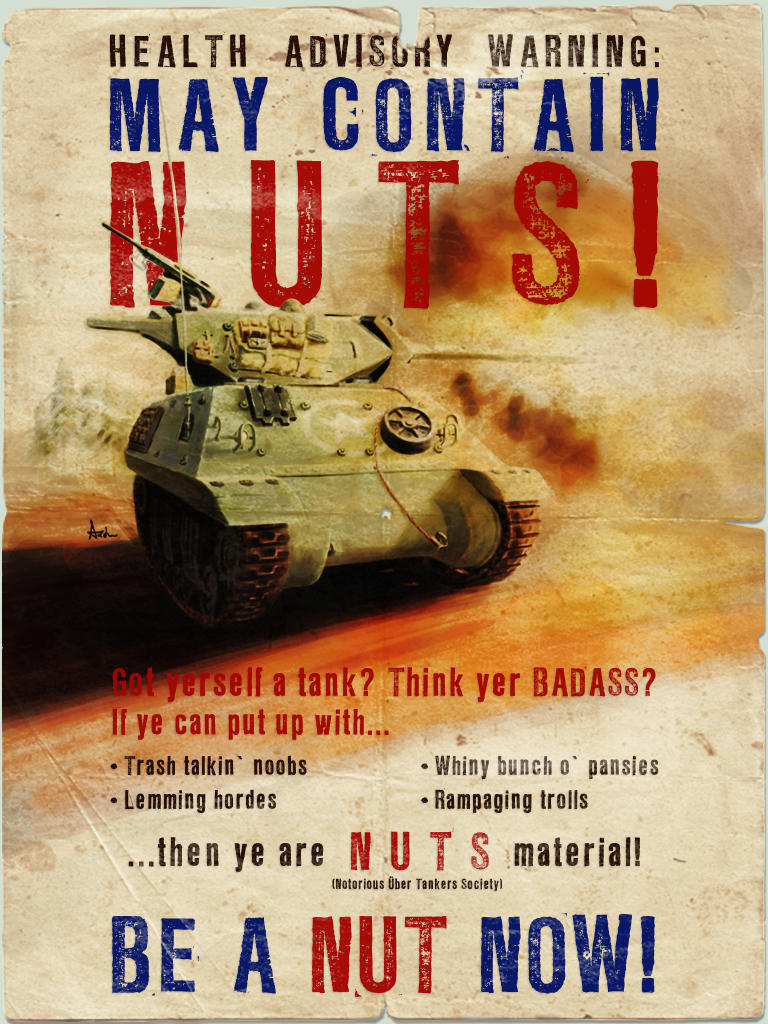 Watch
A (fictional) clan recruitment poster made for a
World of Tanks
contest.
I didn't win this time though.
The poster was made to fit the style of WWII propaganda posters, or at least that was my aim... I think I did alright with the colour rendering and compositing into the old paper texture but the text leaves much to be desired.
Tank featured is a late production M10 Wolverine, though a lot of the detailing is a bit off because I rushed it for the submission deadline.
Sketched in Painter, rendered in Photoshop, copy(text) done in Illustrator, everything composited in Photoshop.

Reply

Yo amade, I saw your work in the weekly update on the WoT forums, and lo and behold it was you

Excellent work on the poster - I don't know what the judges were thinking, your entry was leaps and bounds better than the winners.... ah well.
Reply

Heh, I saw some of your posts in the forums and wondered if that was the same rednotdead on dA.
Probably didn't win 'cos I neglected to add even a single half-nekkid woman on my poster

Thanks for the compliment though.
Reply