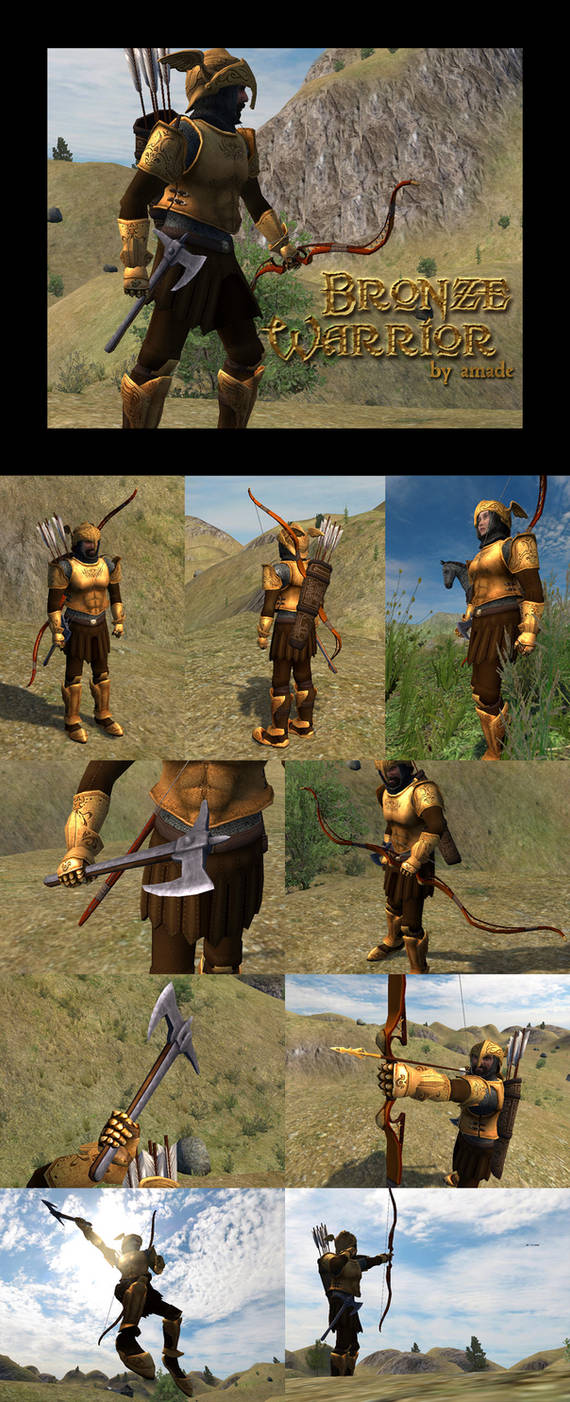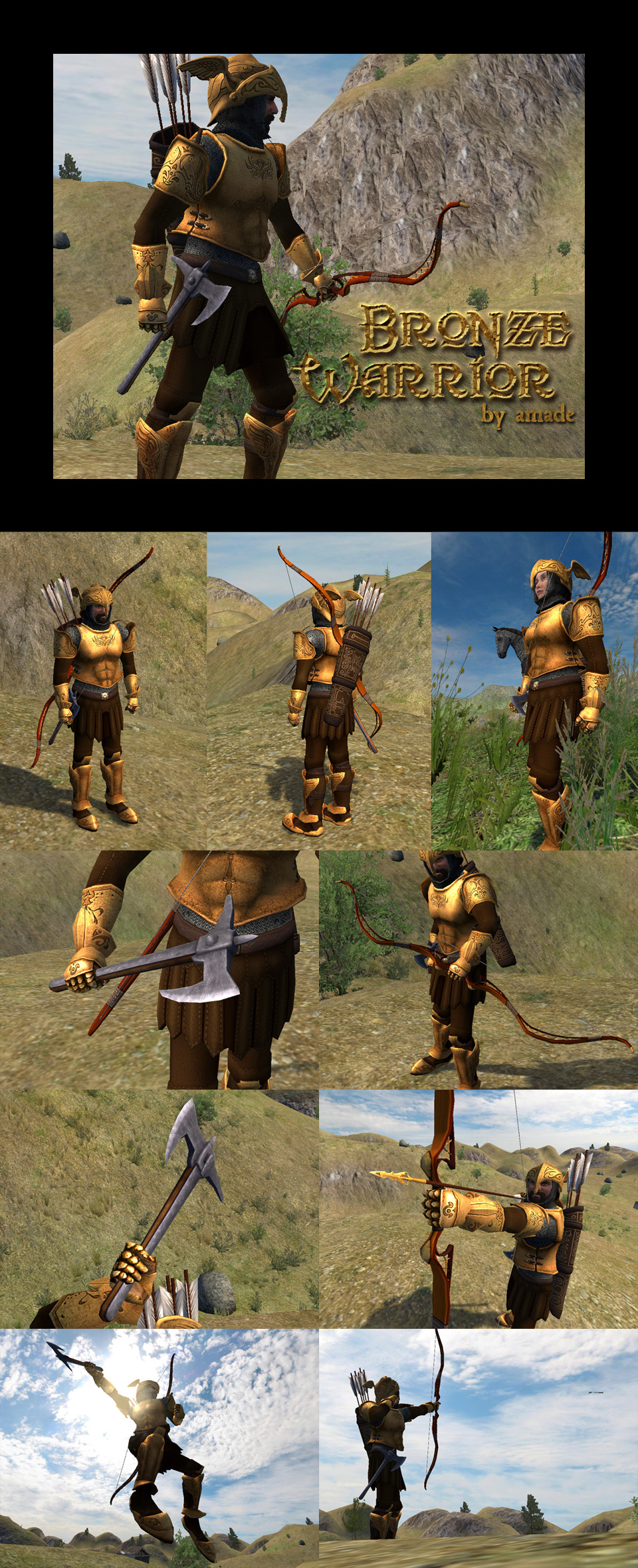 Watch
3D models made for use in Mount&Blade mods. Equipment set based on
[link]
Scene, head mesh, horse and gauntlets are M&B native models.
Credits:
Blender Foundation for Blender.
Adobe for Photoshop.
NVidia for DDS plugins.
CG Textures, Mayang Textures, =PirateLotus-Stock, ~Raikko for textures.
dejawolf (TWF) for texturing advice.
mtarini (TWF) for making my life easier with openBRF.
Septa Scarabae (TWF) for pointing out the helmet looked like the winged hat/helm worn by Hermes/Mercury which gave me the idea for the "winged" greaves.
NGD Studios for Regnum Online, may you be rid of the almighty lag.
Armagan, Taleworlds and Paradox for Mount&Blade, may you put up and SE Asian/Aussie server for Warband!