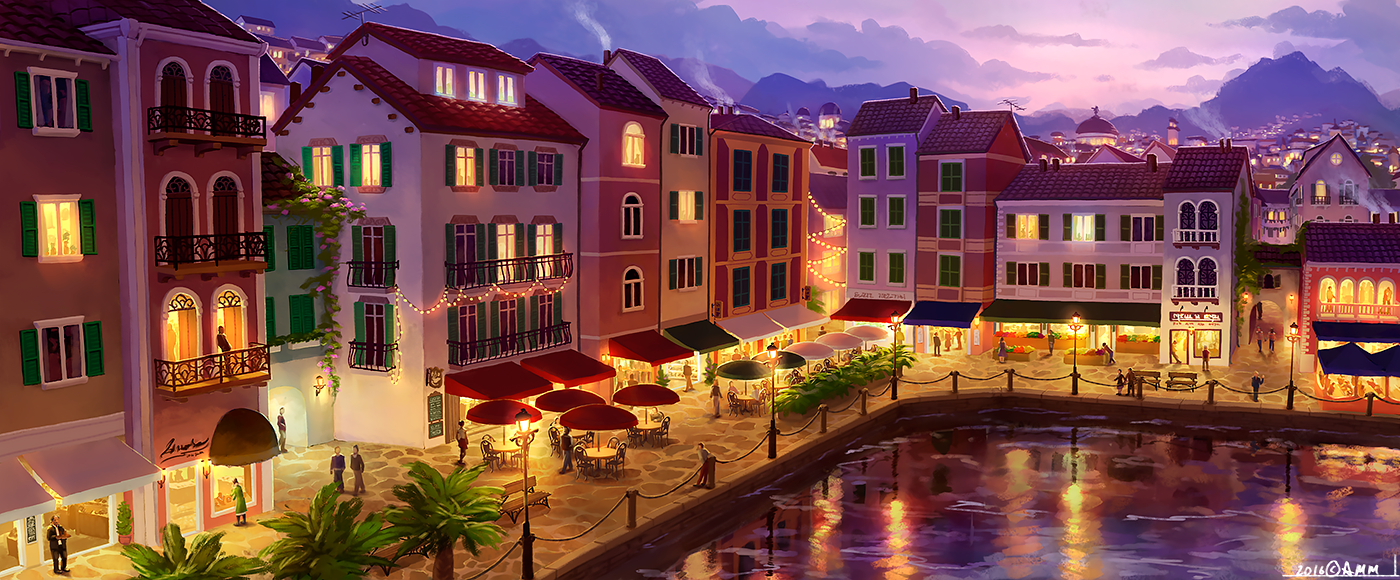 Watch

Wait! That isn't a painting, is it? It's way too realistic too be a painting. Seriously, you have, like, all my respect multiplicated a billion times if that is really handmade (or digital-made, it's the same thing exept on a screen). It's so gorgeous!
Reply

Reply

Looks like venice! lovely job

Reply

Very beautiful! I'm getting a South France vibe from the architecture here, and the way you fuse the cool blues and purples with the warm pinks and reds creates a relaxing, soothing environment. Well done

Reply

Hehe, I was going for italian architecture, but french isn't that far off

Thank you very much!
Reply

Reply

Wow, great color scheme! I want to live here

Reply