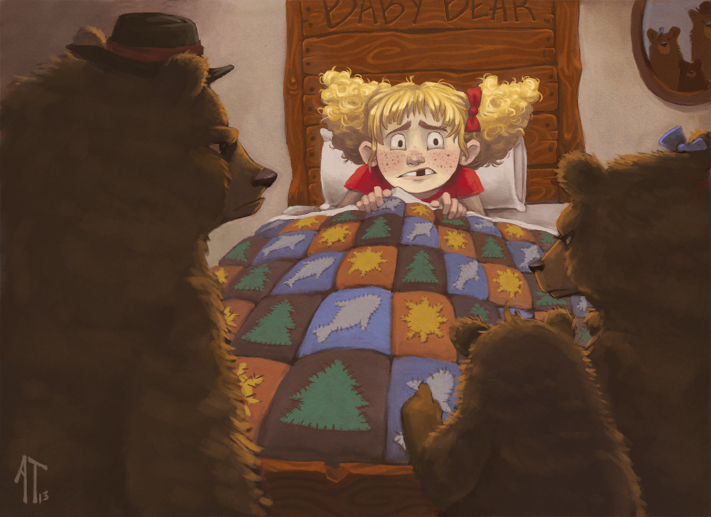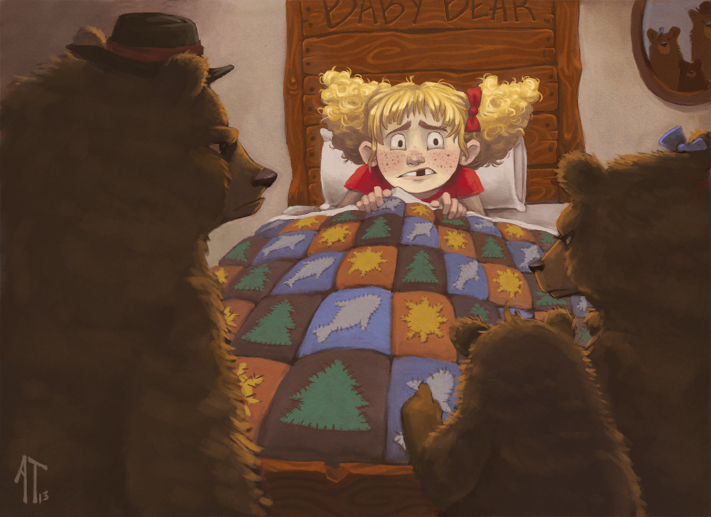 Watch
This was an assignment for one of my illustration classes. We get to pick what our assignments are for this class, do I decided to illustrate fairytales and other stories. I really need to go back on this and fix some things, but I figured I haven't posted anything in a while. So here you go! Enjoy!
Blog:
[link]
Twitter:
[link]
Tumblr:
[link]

See they only take issue with her presence because of tha condition of her skin because if she was furry like them then they'd be okey-dokey with her in their house!
Reply

Beautiful work. Very well done.
Reply

I love her expression and the pictures on the quilt. Haha, fish! Perfect.
Reply

I love all their expressions, especially Goldilock's. This is wonderful!

Reply

By golly, this one is super. Also when did a bear of the three little affiliation see a whale?

(My favorite thing I've thought today.)
Reply

Reply

The girl looks really sweet and love the way you drew the bears

Especially the on with the hat

Great job

Reply

Oh fun! I love her hair. Love it.

You are so good at detail. Keep it up!
Reply