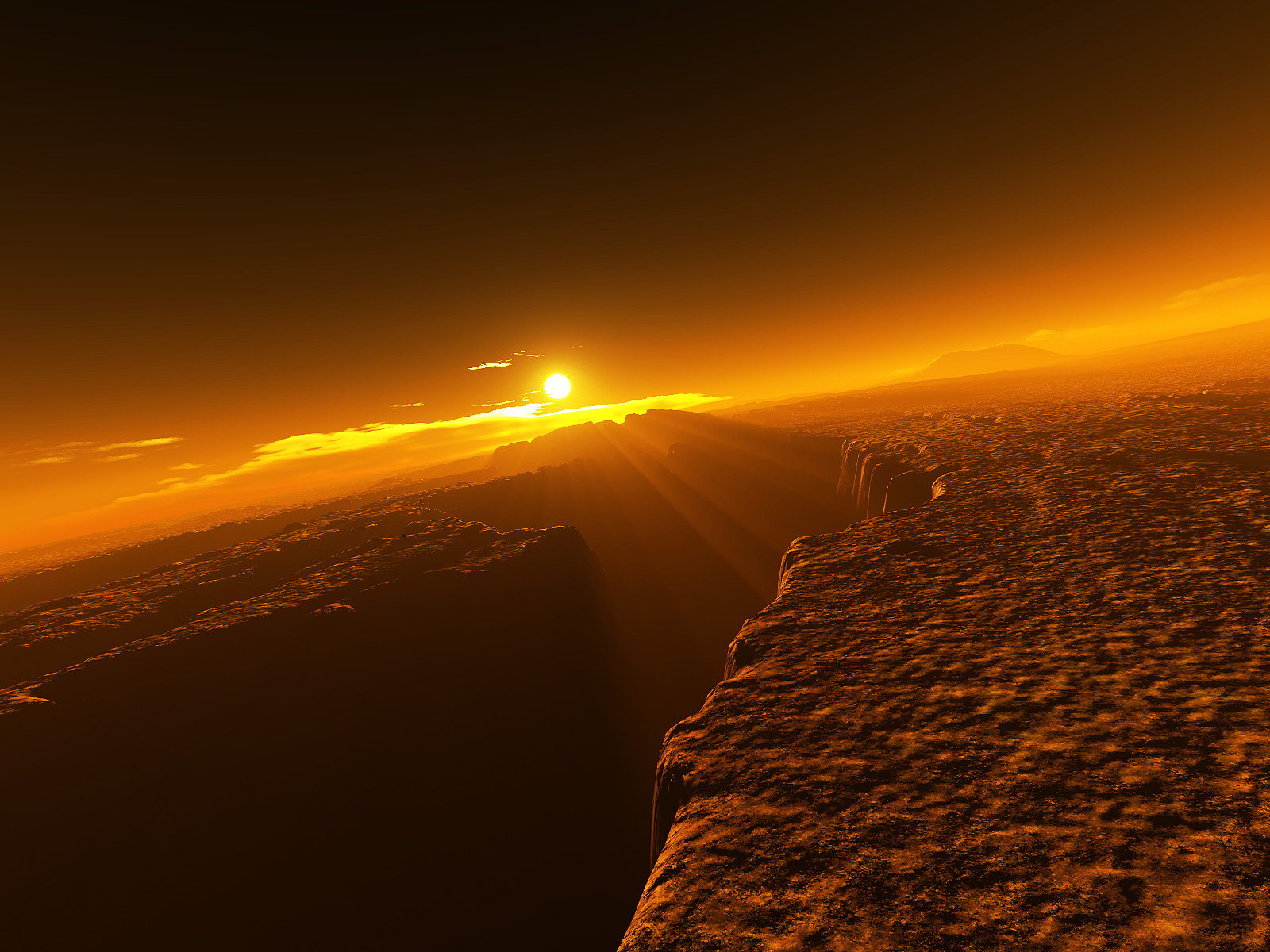 Something else i made on holiday, i've always wanted to make something like mars, wondered what the atmosphere is like at sunset, clouds etc. So i downloaded a few terrain models of mars and tried them out, after modifying them to my own needs. Came up with a nice red atmosphere and rendered this. Just from my own imagination, hoping to capture a glimpse of what mars may be like... so hoping got textures right too

PS, mars DOES have canyons/valleys like this, so don't dispute the terrain!!
Enjoy

The owner of this deviation has disabled comments.