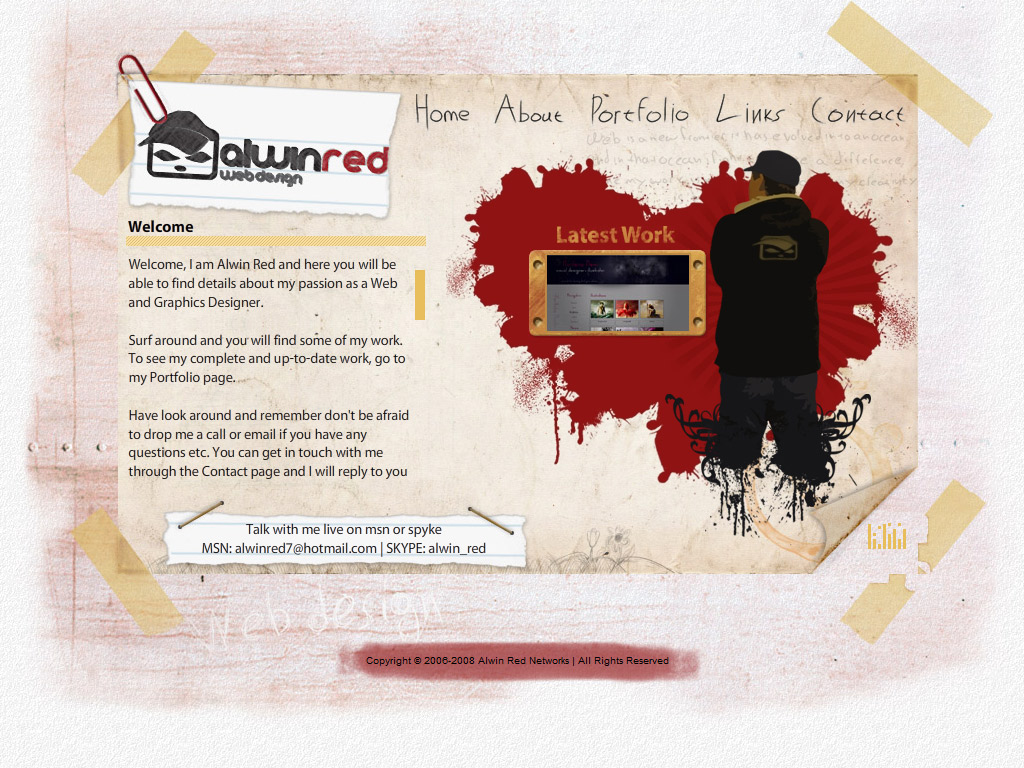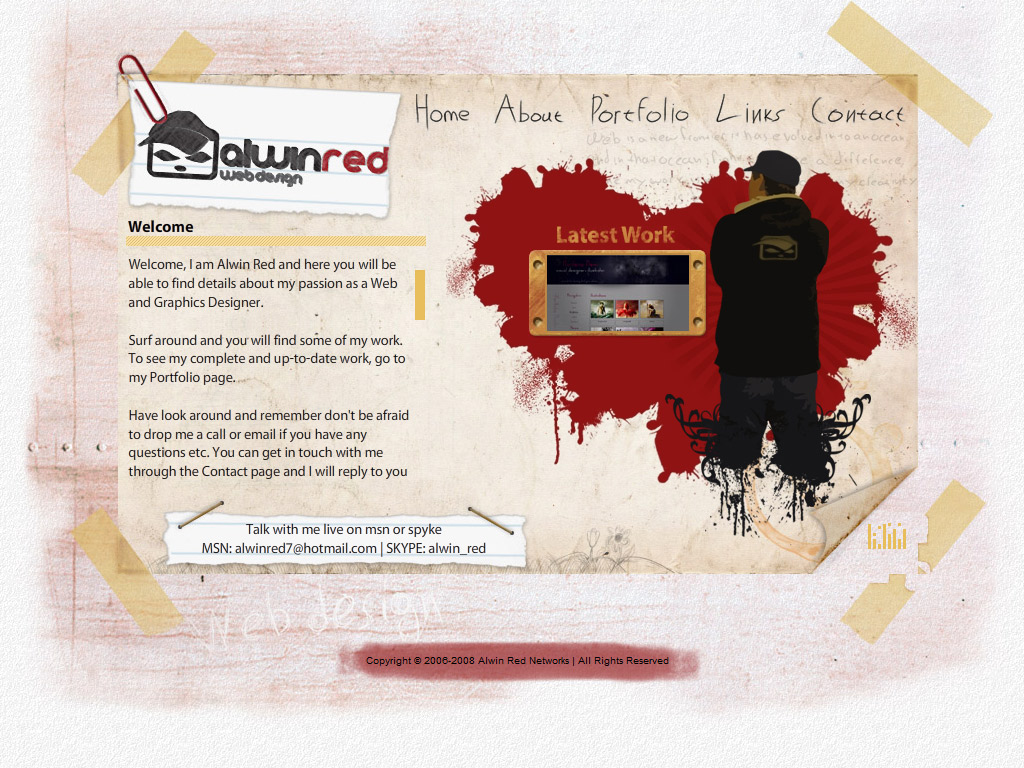 Finally im back with a new work.
This is my new portfolio website design, the feeling is not new is something usual but the website as website is new.
The url has been change also with the design keygraphics.gr is alwinred.com now!
The logo is designed from my friend marilena
Live version:
[link]

Excellent work, Keep it up

Reply

well done

Reply

Twra pou grafw prepi na einai Kentro gia kamia volta

Oso gia mena loipw afto to kairo sto nomo korin8ias

Reply

thank you !

where is gespi?
Reply

awesome areski m pola to design pou fente oti en koles proxires kai kserw gw.. apsogo kai to logo sou is sooo cute!
Reply

phre fav me thn mia!!
thanxxxxxxxxxxxxxxxxxxx!
Reply